For fear of overstating a tired point, it goes without saying that 2020 was a year unlike any other. Even if one were to overlook the obvious reasons why 2020 successfully put the "eek" in "unique," any audiophile could tell you that this year was completely unlike any other; innumerable album releases were delayed or just flat-out cancelled [in the case of my list, for example, one album in particular was a shoe-in for my annual Best-of – only to be delayed until 2021 –ed], all touring routes in North America became completely vacant as shows were cancelled and bands came off the road en masse and, from a recording standpoint, pop music just seemed to fly scattershot in several directions at once; just as a few ounces of mercury would do, were it dropped on a concrete floor.
That, in part, is why my picks for the best albums of the year are as far-flung as they are, from a generic standpoint. Perhaps because no one was on the road, every artist – regardless of the musical style with which they choose to work – began working on new music for release, and a lot of it proved to be both a step up and/or a step outside of the norm. In effect, as lousy as this year was in the context of human history, it proved to be unbelievably good in the context of musical and artistic growth – regardless of genre. [Bill Adams]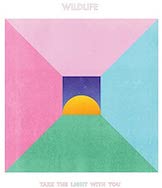 10. Wildlife – Take The Light With You – (Universal Music) – Sometimes the arrival of a record would be easy enough to overlook – but those albums can sneak up on you, win your heart and capture your imagination if your back is turned and are otherwise engaged. That's precisely what happened to me when I threw on Wildlife's fourth LP (first I'd ever heard), Take The Light With You to review it; I wasn't expecting much (and even less, initially, when I discovered the rather retro sound of A-side opener, "Wasted"), but I found that I was hooked both quickly and deeply by the danceable, Eighties-inspired musical strains, and it happened early. Better still, I had precisely no interest in extricating myself fro the music's hold, before long. From the opening of "Wasted," Wildlife immediately outlines precisely everything listeners can expect from Take The Light With You: brisk tempos, hook-laced lyric sheets (as well as performances of them) and an overall aesthetic which straddles the lines between The Police and every great and danceable New Wave act from England in the Eighties. Simply said, the synths are dense and the rhythm section is fantastic.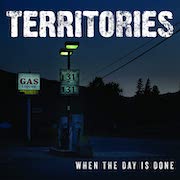 09. Territories – When The Day Is Done EP – (Pirates Press) – This EP is, without question, unbelievable. On your first play through, reader, you will not see it coming – I can almost guarantee that – but it will make a fan of you. As is easy enough to find online, most of the members of Territories long-ago cut their teeth on the Canadian prairie punk scene, with limited success – but here, they manage to straddle lines of folk, C&W, southern gothic and rock in a manner which hasn't been attempted quite the same way before. In a just world though, the When The Day Is Done EP should be their star turn; by rights, this EP should make Territories huge.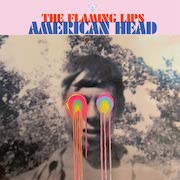 08. Flaming Lips – American Head – (Warner Brothers) – Arguably the best part about American Head (especially in the uncertain times of 2020) is how jubilant and hopeful the album is. While recent albums like Oczy Mlody and The Terror made the most of dark and textural sounds, the chimes and bells which have a habit of appearing in songs like "Dinosaurs on The Mountain," "Assassins of Youth," "God and The Policeman" and "Will You Return When You Come Down," combined with Wayne Coyne's breathless and high-pitched vocal delivery, give American Head a dreamy and wistful through-line which is easy to embrace and will cause listeners to instantly accept the turn that the album represents, gladly. Likewise, the mid-tempo, very Pink Floydian presentation of songs like "Flowers of Neptune," "At The Movies on Quaaludes" and "Mother I've Taken LSD" (which, thematically, feels like it should be a lost cut from the band's earliest recordings) feel very easy on the ear and seems destined to mark a new kind of turn for the Flaming Lips on stage – whenever the band finally gets to return to the stage.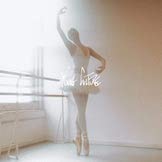 07. Young Culture – s/t – (Equal Vision) – As soon as stylus touches down on the album's A-side and "Bloodthin" opens the running, those who remember the early-millennial interest in pop-punk and emo will flash back as singer Alex Magnan and guitarist Gabe Pietrafesa gingerly get the ball rolling with words of recollection from days gone by, and a guitar figure which paints a watercolor image to match. The fact that listeners of the right mind will be won and ready to take the ride again as soon as their turntable's stylus lifts speaks volumes to the quality of what Young Culture has created with this album. The band has, very simply, brought fresh new life to this sound which hasn't been a significant going concern for years, and presented it in a way which makes it really, really easy to love. Those who think I might be overstating the point simply have not heard this album yet; when they do hear it, they'll know exactly what I mean though.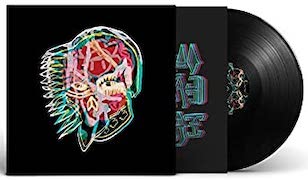 06. All Them Witches – Nothing as the Ideal – (New West) – Over the last five years or so, I've become acquainted with Nashville's All Them Witches; reviewed a couple of their albums and gotten to feel like I know the band – or at least know what to expect from them from album to album. I figured I knew, for example, that their psychedelic/classic rock amalgam would end up being a consistent thread through the albums the band would release for the rest of their careers – now that they'd established themselves with the absolutely fantastic Dying Surfer Meets His Maker and Sleeping Through The War – but now the band has enriched their own story beautifully by walking out into the desert and returning with Nothing as the Ideal, the band's sixth studio album.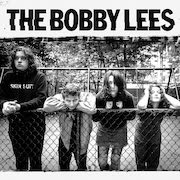 05. The Bobby Lees – Skin Suit – (Alive Records) – A few bands really got screwed by the 2020 pandemic and the disruption it caused in record release schedules as well as in touring routes and, without a doubt, one of the bands who just got hosed the most was The Bobby Lees. Skin Suit should have been the band's star turn; produced by Jon Spencer, the band should have been able to turn a lot of heads with the raucous and dirty blues concoction on Skin Suit, and if the original songs pressed on the vinyl LP weren't enough, the band sweetened the deal by including a few choice covers (including the band's take on "Blank Generation" by Richard Hell and the Voidoids) on the download card which came with the album. It should have been fantastic, it should have been another Year Zero – but CoVid-19 killed it dead. Find this record reader, and redeem this year by buying it — you will not regret it.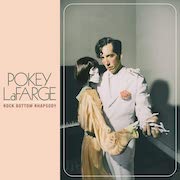 04. Pokey Lafarge – Rock Bottom Rhapsody – (New West) – Listening to Pokey LaFarge's ninth album (first for New West Records, and first I had ever heard) had a very strange effect on me. I knew the sound had me interested right away but, before even the A-side if the album had played through, I had already picked up my laptop and found out everything I could about the band. I looked up all their websites and social media accounts, read about all their albums on wikipedia and otherwise found all the information I could/ After I'd gone front-to-back with the album the first time, I also went to youtube to see what other music and media I could find by the band as well. That, to me, is one of the calling cards of great music; not only does it make you want to listen to the album repeatedly, it makes you want to get to know everything there is about the band so you can wear that knowledge like a badge of honor and fanship. Rock Bottom Rhapsody did that to me, and it'll do it to you too, reader.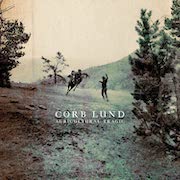 03. Corb Lund – Agricultural Tragic – (New West) – It's genuinely hard to believe that Agricultural Tragic is Corb Lund's tenth full-length album (fifth for New West). Since first appearing in 1995, the Alberta-based band has maintained a release schedule which has managed to illustrate consistent growth and improvement on a timeline which it's almost possible to set one's watch to. Not only that, when fans hear that Corb Lund has a new album coming out, excitement is easy to find because fans know they can expect a particular level of quality and substance from the group. That is not to say each album sounds exactly the same, just that there has never been a moment when fans have felt as though Corb Lund has made a significant misstep or blunder from which there is no recovery. That tradition continues on Agricultural Tragic; this time, the band takes a more decidedly "Seventies country-rock" angle to approach their muse, and the results are as solid and confident as they are glossy and vibrant.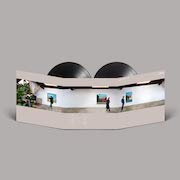 02. Dirty Projectors – 5EPs (2LP) – (Domino) – Almost as proof that 2020 was a raw deal for everybody, I submit the 5EPs 2LP set, and the fact that it came in as the runner-up release on my list of the ten best albums of the year. Simply said, this album is fantastic; each singer in the group took a hand helming an EP in this collection and, while each featured obvious artistic differences, the set holds together masterfully and presents a difference side and impression of the pop/folk/hip hop collective which is Dirty Projectors. The set is unbelievably good – it handily knocked one album completely off of this list (I'm not saying which album it was or what album released it). That unnamed album was holding the number 2 spot on this list until Christmas Eve when I first heard 5EPs and it changed my year completely.


Puscifer – Existential Reckoning – (BMG Rights Management) – Ever since Maynard James Keenan first appeared on the rock radar, the singer's depth as a creative entity has never been questioned or debated. The singer has always been so prolific that his muse has required three bands to be contained and satisfied; Tool came first and accommodated the heavy/mathy/stoic root of the singer's output, A Perfect Circle arrived next to satisfy the singer's poppier, "rock superstar" output, and then there has been Puscifer – the project that has been sleeker (in its own way), more suave of demeanor and, while still very dark, the sexiest of the singer's three outlets.
Of course, Keenan is up front for all three projects and has altered his persona as has been required as he has made his way along. Observing that conduct, the obvious comparison which could be made between each of those projects and how they relate to one another (as well as to culture, to art, to popular taste and to music in general) would be to compare it to the artistic procedure that David Bowie employed throughout his career. Like Bowie, Maynard James Keenan augments the presentation of his music to fit a particular character (Tool, APC and Puscifer each seem to be intended to be presented by different individuals, in a way) and, as Bowie did, Keenan always keeps the same name – essentially illustrating that each is a unique character with a unique voice and sensibility, but all hung upon the emotional/intellectual framework of one individual. This working dynamic has been the thing which has kept Maynard James Keenan's music both interesting and fantastic for almost thirty years – the regular shifts in focus are the things which constantly affect fresh excitement and enthusiasm for the music – but the release of Existential Reckoning (well, specifically for the vinyl presentation) promises to make fans re-think what they assume they knew about Puscifer as a project, as well as Keenan as its creative force.
As soon as "Bread and Circus" slithers out to open the A-side of Existential Reckoning, longtime fans will be able to recognize the difference between the sound which comes to typify this album and everything (under the names Puscifer and A Perfect Circle and Tool) which came before it from Keenan. The song's incredibly methodical pace and very expansive, almost trance-y air call comparisons to acts like London After Midnight, Tweaker and The Cure as well as the darker side of Incubus to mind, and listeners will find that there is a romance about the rhythm and the vocals (the duties for which are split between Keenan Carina Round) which is perfectly hypnotic. Even the lyrics – which mention games of chess, checkers and Monopoly in a manner which implies that games can get complicated unexpectedly – have a subversive, "only simple on the surface" quality which inspires the minds of listeners to begin racing and leaves them wide-eyed and excited as the cut draws to a close. It's perfect bait – and listeners will be on the hook before "Apocalyptical" has the chance to get under way.
When "Apocalyptical" does get wheels beneath it though, the "gothic" angles get sharper and will catch listeners all the way along. Here, Keenan makes the most of the gothic angling that Bowie used on Outside (particularly the spare and angular guitar style of Reeves Gabrels and Carlos Alomar, which feel awkward – but have a habit of getting stuck in one's head while in the shower) to present his own impression of a dark, rain-slicked city-scape devoid of cheer but also full of activity – even if it isn't readily obvious, at first. The understated hook of "Apocalyptical" pulls listeners along easily into the more clearly Round-fronted "The Underwhelming," which closes the side and definitely further firms up the album's "gothic" angling.
The B-side sets the gothic, Bauhaus/Sisters of Mercy/ Depeche Mode inspiration that fans have often quietly said is integral to Puscifer's makeup, and presents it right up front so that it's unavoidable for listeners. The side opens with the absolutely intoxicating "Grey Area" (which is the closest in construct to a potential radio hit – at four minutes in length and, with glowering guitars guitars as well as sonorous synths set in such a patently obvious pop form) before dropping into a self-indulgent, digital dump of a mess called "Theorem" and then recovering for "UPGrade." In that, the final cut on the side, Keenan balances elegantly on top of a simplistic and stomping beat, and watches the instrumentation assemble neatly beneath him in the mix. It's pretty incredible – and when the song ends, it does so with such a perfect flourish that listeners will be ready to continue the vibe and renew the side to the C- before the needle lifts from the B-, just to keep the sound moving smoothly.
…And, while the album's C-side opens exactly as one might expect of an artist who first gained renown in the darker, more metallic and gothic corners of the alt-rock form (read: "Bullet Train to Iowa" sounds more than a little like a Tool B-side – not an A-side because it focuses more on emotional darkness than emotional darkness and an unexpected hook), "Bullet Train to Iowa" still feels captivating because the overlaid vocals throughout the song bounce neatly off of very, very grainy rhythm guitar figures and the synths patter like an emotionally unbalanced new wave song without actually feeling poppy, but still no less memorable. The exact same thing proves to be true of "Personal Prometheus," but Puscifer's ace in the hole is the fact that the whole band gives themselves completely to the gothic isolation which had only been hinted at previously in the record's running. The contrast of darkness and light in this cut is exactly what every fan of Tool craves – and they'll love it so much here that, when lines like, "Listen closely for the echo" should be sending chills up their spines, they'll just be caught in fits of rapture instead. After that, they'll still be feeling the vibe as Round shifts gears, takes the movement in an uplifting direction and shows listeners the light at the end o the tunnel. The shift is tremendous – unbelievable even – and while Round's voice felt like the uncharacteristically warm spot in the sun of the album's running to this point – listeners will find they'll that they'll take it gratefully and hope for more as the needle lifts and listeners rush to flip to the final side.
Perhaps emboldened (or because they're aware that the record is coming to a close soon), "Postulous" opens the final side of Existential Reckoning strongly – with more force and a brisker rhythm. Amid crunching tones and very danceable drums, Keenan deftly manufactures an instantly satisfying dark pop song and pushes none of the boundaries inherent to that genre (read: the song is wound tightly, is limited to three and a half minutes and the drums and vocals drive it) – but rather than feeling completely static, the song is remarkably satisfying; the way the vocals relate with the drums is the dictionary definition of pop orthodoxy, but it feels like a satisfying tension reliever within the context of the album. Here, Keenan attempts no vocal histrionics – he's just in, out and done – but given the singer's previous history, that change feels revelatory; it's just short, sweet and solid. Conversely, it's followed by "Fake Affront" which almost feels like a send-up of Keenan's more melodramatic and aggressive history (I defy readers not to crack a smile the first time they hear Keenan and Round split vocals here and go back and forth with the lines, "Heard it all before/ Shut up – shut the fuck up" against production which sounds a little like Bowie's "Let's Dance" and The Clash's "Rock The Casbah"), but also gets very interesting the more heated Keenan clearly gets and the closer to word salad the lyric sheet becomes, and gets a little taunting when Round lifts the lyrical melody from "I Want My MTV" in the last minute of the song's running. It's a moment so understated that plenty of listeners could miss it, but that levity is so perfectly placed that those who catch it won't be able to keep from laughing out loud.
The side closes by coming back to a more sombre point, but "Bedlamite" straddles the line between the darkness that most fans of Maynard James Keenan's work have grown accustomed to and an up-looking vibe upheld mostly by Keenan's own vocals. The results feel like a perfect last shot with a finger waving on the way out the door; the atonal calls to raise a glass on the lyric sheet contrast perfectly against the Velveeta -slick bass which drives the song, and the much-higher-in-the-mix guitar supplies a great tension which refuses to be denied. The combination of those elements provides s perfect close for this album because, while loose, it collects all the elements used throughout the album and piles them onto a perfect combination platter for listeners; as awkward as it could definitely be, it plays surprisingly smoothly – which is the perfect end to an exercise of unlikely sonic bed mates.
Sound weird, reader? Sound a little off-filter? It is – but Existential Reckoning does not disappoint. This might just be the best album you buy in 2020.