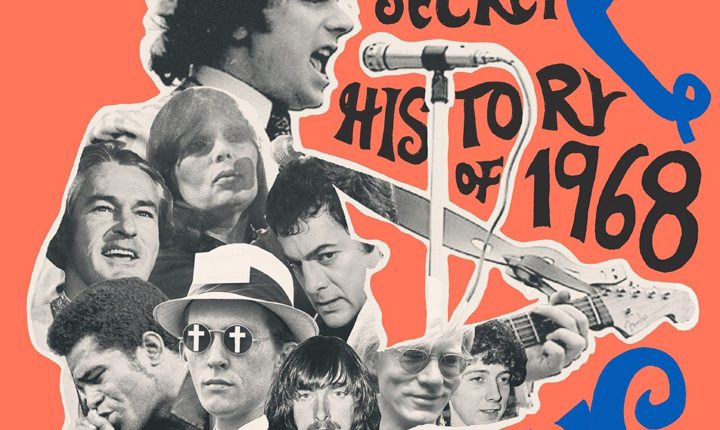 I Wanna Be Literated #194
Wednesday, 31 October 2018
BOOKS
Astral Weeks
by Ryan H Walsh
There are many questions floating around in my head after reading Astral Weeks. Near the top are "Should I finally put in the time with Van Morisson's Astral Weeks" and "How did I miss all this!".
Astral Weeks is more than just history, it deserves to be studied. And really, you shouldn't complain because Ryan Walsh did all the hard work for you. In this deceptively dense book, Walsh focuses on a particular location at a particular time: Boston in 1968. What could possibly be occurring there that would interest any music fan? Well for one, a religious cult was being formed, one that has remained alive after 50 years and that surprisingly few people have heard about. Also, Van Morisson was walking the streets of this city trying to reinvent himself and assembling a crew of local musicians to help make it happen. The electric foundation for one of the most celebrated acoustic albums of all time was being laid in Cambridge on Green Street. Also, the Velvet Underground was frequently playing the Boston Tea Party in what they called their favorite venue. Also, a subversive new talk show called What's Happening, Mr Silver was blowing minds. Also, Boston was deeply invested in creating a new Bosstown sound that was as comically overblown as grunge. Also, James Brown was getting ready to play his first concert since the assassination of Martin Luther King Jr and the whole city was expecting riots.
Through it all I keep thinking to myself, "Wait… really!?"
I'm not a music expert but I'm no piece of shit either. I'm serious about my music and consume it partly for joy and partly for educational purposes. And I had no idea about any of these things. Its not like I'd heard about it but never looked into it, even. This all comes as news to me.
As I mentioned earlier, Walsh has managed to do the heavy lifting for us, in a job that took years, and might just be thankless. But it takes Walsh's dedication and skill to tell such an intriguing story. And intriguing it is. He's left no stone uncovered and gets the perspective of all the important players in the narrative (like Jonathan Richman and Peter Wolf) to give us an insider's account of what happened. Throughout Astral Weeks, Walsh manages to highlight these events in Boston and tell you just enough backstory to put it into perspective. His writing is lucid, attractive, and flows beautifully and it becomes clear after the first chapter that he's a journalist worth putting your faith in.
Astral Weeks is required reading for anyone even daring to call themselves a music fan. And if you're a Boston resident, it's absolutely essential.