Welcome to our first ever Back to School guide!
Ground Control
isn't just about telling you what cool music, shows, comics and movies you should be checking out, it's also what cool gear and accessories you should be made aware of and considering for this coming school semester. While most of our families are going to give us crap we don't need, those of us that are smart know to direct their attention to the awesome products we're going to be highlighting here on Ground Control. So before you (or a loved one you know) is heads out to start shopping, don't make the mistake of forgetting about these companies below. Tried and tested by your trusted Ground Control writer (and honestly, have any of us here on this site
ever
been wrong? I don't think so!), you can rest assured that this wide range of products have been able to impress us on more than just aesthetic virtues. Get these things in your life!

Magazine subscriptions
Before we get to the goodies, we'd like to remind you once again that there's no measuring the value that you'll get from a magazine subscription this year, especially because the internet is full of dubious crap these days (except for Ground Control, of course). For your news sources, we highly recommend the folks over at The Nation and the Progressive – who have known the value of journalism for over a century each. For music, check out Razorcake, which is the best music outlet out there, page-for-page. I read them all and can vouch for their greatness. In addition, you're supporting the little guy here which is more important that you can imagine. So start off by getting some brain activity going this coming school year, the polish it all off with the goods on this guide.
Ready, set, go!
www.razorcake.org/
www.thenation.com
www.progressive.org/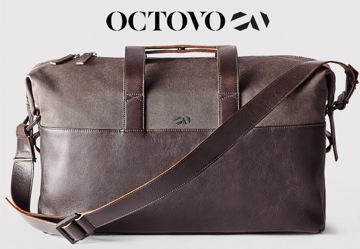 Octovo travel gear
As I said in our last shopping guide, I have learned from the error of my ways and am completely on board with the duffle bag these days. Octovo and their fine, fine goods are definitely worth your attention for not just basic travel accessories (like their wallets, electronics sleeves, and passport leather cases), but also for their great luggage. As you can guess, it's their duffle bags which stand out for me in this department, and for the mother of all dependable reliable bags, the Weekender is where it's at.
Here's what you're getting with the Weekender in addition to just a gorgeous travel piece: a combination tanner leather and waxed twill exterior, a padded interior with extra pockets for holding your toiletries, adjustable brackets on the outside for when you have to switch between and more spacious and a tighter fit, all built on titanium hardware. The Weekender is sturdy and surprisingly light. For those quick weekends at your friends, or your visits home.
Everyone should own a piece of luggage as versatile as the Octovo Weekender.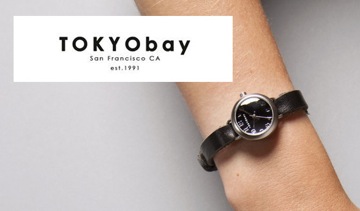 Tokyobay Watches
You know, with the ubiquity of cell phones available these days and their endless uses, it's hard to imagine why anyone would need a watch anymore – but the necessity is easy to understand as one looks at Tokyobay's products. Tokyobay know how to keep things classic and cool, which is more than we can say for cell phones these days, with their gaudy and bulky build.
When you look at Tokyobay, it's easy to see that these watches compliment a classic and smooth look, and cool like Miles Davis. It's not that Tokyobay ignore those of a us with more modern taste, it's that they know what aspects of our taste translate to an aesthetically pleasing look. Just scroll through their women's collection, and you'll find designs that are eccentric like the Gaucho Metallic, and ones that are more versatile like the Isla (our personal favorite) which is the perfect way to complete almost any look.
With Tokyobay it's easy to see why some things are more than just the sum of their parts.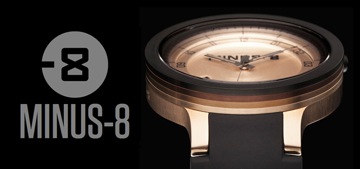 Minus 8 watches
Now for the absolute Ferrari of watches, look no further than Minus 8. It's hard to tell whether you're looking at space age hardware or just a cool sleek watch in observation of with this company's collection. I feel like at any moment a time portal is going to open up and some traveler from the future is going to come back and reclaim their Minus 8 watch that they left behind. That's just 8, these watches just don't look like they belong in our timespace.
With a stainless steel frame a sapphire crystal window (as strong as a diamond!), the Zone watch also comes with a computer chip which allows it to communicate with other technology through blue tooth. And before you start thinking this is a delicate piece of machinery,let me also tell you that these watches are built to last, and are able to withstand high amounts of pressure and water damage. Hm, now that I think about it. Maybe these watches ARE from the future.
Like I said, watches are the unsung heroes of accessories, and with the Minus 8 watch it's good to see them make such a comeback.


Karas Kustoms
Okay folks, I think we can all agree that, sometimes, we need a product we can just depend on. One that's crafted to perform well and feel good while doing it. Sometimes you need your goods to reflect a certain craftsmanship that blurs the lines between beauty and art. Believe it or not, that's exactly what I think about when I think of Karas Kustoms and their incredible metal work.
Karas Kustoms isn't necessarily defined by one style of product. They make iPhone chamber speakers (which work to project the sound of your iPhone without any electricity), tops (!), pen holders, key chains, and pen cases. What you're getting with Karas Kustoms is metal craftsmanship, and whether it's any of these versatility items, you are getting soemthing that's both beautiful to look at, but also beautiful to hold and interact with. These are all basically works of art, and come in copper, brass, and aluminum and as far as the pens are concerned, are made of such high quality that they literally will be the last pens you'll ever buy.
Perfect as a gift or an addition to any stationary set.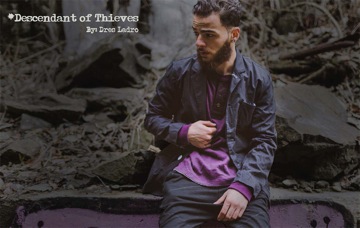 Descendant of Thieves
Out of all the friends we're making with these shopping guides, few companies have me smiling more than Descendant of Thieves. I put on one of their shirts last year and was thoroughly convinced that if I had a choice, I would wear Descendant of Thieves until the day I die. I am seriously in love here. So much so, that I've found myself telling everyone I know about them, so don't mind me if I do the same to you right now. You need to know about them.
DOT don't just make clothes which appear custom made the clothes they make stand out from across the room. And it's not because they're flashy in any way, it's because they compliment your person. With their new Fall line, they've managed to exceed expectations with their new color palette, interesting patterns, and shirts and jacket that are meant to look sleek and but also to resist the elements. In New England that's an absolute must, Okay?
And as far as the quality and workmanship, let me tell you all about it. Their clothes come with stitched collars (keeping them neatly down), secret buttons in the collars and sleeves to keep them in place, extra hidden pockets in the check pocket and inside their jackets, lined material on the inside of the shirts for a comfortable (and I mean COMFORTABLE) feel. Honestly, these are as practical as they are conversation pieces. As far as clothes are concerned, you need to check out Descendant of Thieves first. They already built everything right!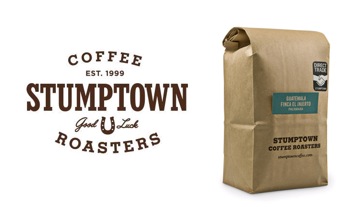 Stumptown Coffee
If there is one global equalizer, it would be coffee. It takes a certain sort of dedication to appreciate coffee, and a certain degree of appreciation to let it in your life so freely. We live in a wonderful time to be a coffee drinker. Good high quality coffee isn't just ubiquitous, but so is strong coffee. As the Descendents used to say, you weren't always able to get the strong stuff, which is why the bonus cup was invented (heaps and heaps of instant coffee in as little water as possible giving you the potent sludge that would fuel the greatest punk band of all time).
While most coffee remains local (which can be a very good thing), some companies have been lucky enough to expand nationally. In the case of Stumptown, their reputation did the job for them. It's not just that Stumptown roasts a killer bean, it's that they delivered the idea of artisan coffee to the masses.
Now let's not kid ourselves, every human being needs some coffee in their life. If you're a student, you're going to be needing more than the average human being. And if you're gonna be drinking a lot of the stuff, you might as well stick to the high quality stuff, the stuff you can actually taste. And that's where Stumptown comes in. Are you stuck in a college town and can't be bothered to go out in the snow to get your coffee? Head to the Stumptpwn website and check out their vast (and I mean VAST) collection of coffee that is available to order right at your fingertips. Their coffee from around the world is available in every conceivable roast style, is made fresh and delivered right to your front door. Let's be honest, you're going to be pulling all-nighters in school, and Stumptown is here to help.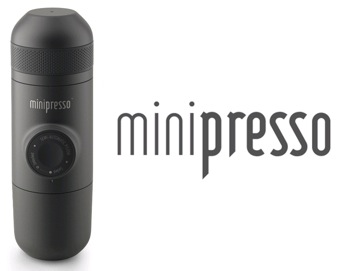 Minipresso machine
While we're talking about coffee, we should also talk about the Minipresso. Yes, a cup of coffee is always a good thing but some of us need a little more. A potent shot that is thick and creamy. Some of us NEED espresso. I know most of the time I do. But, are you going to splurge on a $700 machine which is big and bulky and will take up your whole dorm? Nosiree. You need the Minipresso.
Available in a K-cup style and standard fill-it-yourself with espresso grounds style, the Minipresso is guaranteed to give you those taste espresso shots using the latest technology. What's more, it's portable (seriously tiny) so you can keep it at home if you want or take it to class, to the park, or to your hiking adventures. Easy to use (it's the hand-powered function that makes it so practical) and full of flavor, the Minipresso is going to make you the life of any study group, that is, if you're willing to share. Very very cool.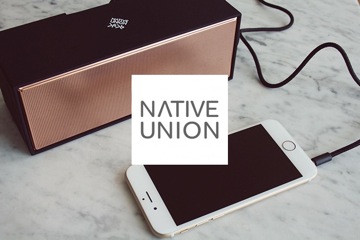 Native Union Switch Wireless Bluetooth Portable speaker
Let's be honest, we could all stand to live less cluttered lives. My apartment is filled with speakers and wires and all kinds of electric contraptions, and I'd do something about it if I could. Lucky for us, with Native Union, there IS something we can do!
Check out this awesome wireless, bluetooth portable speaker. You can charge it or leave it plugged in and connect to it through your phone with blue tooth technology. So you can play music right from your phone! Have a conference call, or getting facetime? Hook it up to the Switch! It's ready for it. Got a BBQ going on? Take it outside and let the party dictate the playlist without wires or hassle. Put it in the bedroom, in the bathroom (there's an idea), carry it with you to work, on your bike, on the subway. That's the kind of practicality we're talking about here. And the sound quality? The Switch is impeccably put together with 3 speakers and even a subwoofer, so you're able to rock your favorite tunes with remarkable quality engulfing any situation. Honestly, this is one cool as hell contraption, which is a must-have in anyone's home. Even pick your favorite color.
And while you're at it, check out the rest of the accessories that Native Union carries to help you with your music device like phone cases and phone charging cables which are actually made out of durable material and are tangle-free. Not to mention, your phone will actually LIKE being hooked up to them. Do it!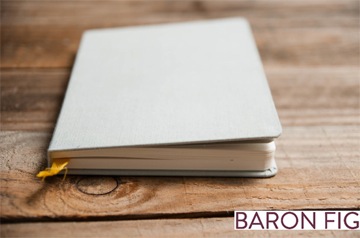 Baron Fig
Speaking of stationary, how about for the folks who are hardcore about their journaling and want quality AND durability from their notebooks? People of that stripe should know about Baron Fig. Here's what we're talking about with Baron Fig: hardy, useful,and beautiful. Their Confidant notebook is promoted as a product of ideas, and it most certainly is that. It's not just a book that's perfect for what you need to jot down those ideas, but a product you like interacting with. A solid hardcover, it opens flat (finally, someone got the memo!), has acid free paper, perforated pages, comes in dotted or ruled paper and comes in a size that's adequate while still being portable. Their softcover pocketbooks are also slightly smaller than their competitors, making them easier to carry around in your pocket, which is what I tend to do with these things.
I mean, Baron Fig makes me not just want to start journaling again, their notebooks makes me want to take pen to paper and start drawing again on sight! With Baron Fig you're talking a solid product. After you buy one, but I don't think it'll be the only one you buy.


Areaware
Okay, we all need items to decorate our living spaces. It's easy to default to places like Target or Ikea when you you're looking for those aesthetic products, but that's because you haven't heard of Areaware.
It's hard to describe what Areaware does because I get the feeling they do everything; their products must be seen to be believed. They have such a sleekness to them and look so interesting that it feels as though you're buying their products because you need them half the times, and you just can't stop staring at them the other half. They really catch your attention and are perfect conversation pieces.
While most companies make homogeneous products, Areaware distinguishes itself by working with a slew of designers. The results are completely unpredictable and cool. Whatever it is that you're looking for, you're going to want Areaware's take on it. From their spatulas, horseshoe magnet, classic nail bottle opener, beautifully carved letter wood blocks, jetblack playing cards, piggy banks, keychains, liquid flasks, decorative cubebots, or cushions, these products really are all over the place. We dare you to check out their site and not find a dozen products that you not just wanted, but that you never knew you needed. Buy them for your friends, and when you actually get them, you'll realize you want Areaware all for yourself.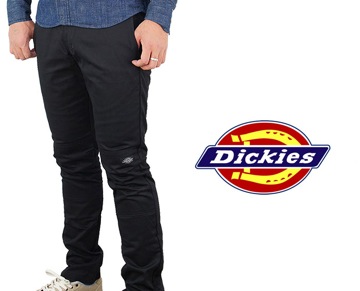 Dickies
Yes, Dickies is a tried, true and beloved brand. As a punk, it just made sense to own their products because they looked good, had tremendous value, and were durable as hell. Their styles were classic and ubiquitous, and it made sense to think of them as kind of a fitting a uniform style. I direct you to any of their products for essential basics.
Now, did you now that Dickies has totally stepped up their game as of late? Yes, indeed! Over the past couple of years, their styles have caught up with the times and Dickies now offers a slimmer, more stylish collection along with their old-school favorites. Check out what they have to offer and I guarantee you that you'll be impressed. I know I was. And the best thing? Dickies are still the most durable and affordable wearables out there, pound-for-pound, and people know it because their products simply fly off shelves. One of these days, I'll get my hands on one of their shorts, but in the meantime I'll be happy with my cutoffs.
So, stop kidding yourself and get some Dickies already!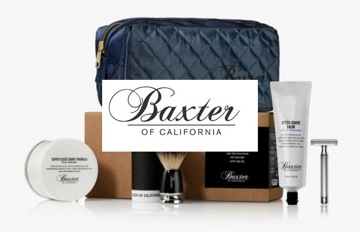 Baxter of California
We're lucky here at Ground Control that we got to check out some awesome grooming products for this here Back to School guide, and even luckier that we get to highlight a friend of the site like Baxter of California. While we focused on their body-care products in our Holiday Guide, we're going to look at their shaving products this time around.
While the beard has most certainly made a comeback in modern culture, the very idea of the groomed man has been elevated in the process. And as usual, if you want fancy and sleek, look no further than Baxter of California. As Julius says in Pulp Fiction, "This is some gourmet shit!." In other words, from their shaving brush to their shave balm and shaving formula, Baxter of California makes stuff that's as appealing to eyes as it is to hold in your hands. Seriously, that badger hair brush feels so heavy and looks so sleek that it works perfectly to class up your grooming habits. So, while you want to avoid any unnecessary people in your bathroom, it might be worth a second thought if you have Baxter of California products in there. Even better, save yourself some cash and get the gift sets. You know you're going to get the whole thing eventually, right?
And while you're at it, try one of their amazing candles. They're perfectly pleasant for any room, and burn for over sixty hours. Not to mention, like all their products, it's as easy on the nose as it is on the eyes.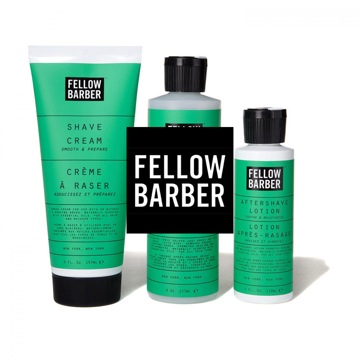 Fellow Barber
There's nothing like a product that it made by and for the audience that consumes it. Complete ownership is a concept that applied for every form or art. And Fellow Barber is most definitely an art form as they are even credited with even bringing the barbershop culture back into the public's attention. As such, it's only natural that they know how to put a product together. One that satisfies and is built to last.
Ruggedness is definitely something that comes into play when you look at Fellow Barber's products. While some shaving gear is so pristine that it's better left at home, Fellow Barber's got some stuff that can take a beating, and is perfectly built for the indoors, the outdoors, or man on the road. And while they've got your basics covered with their shaving creams, oils, cleansers, aftershave, pomades and even mirrors, I would be remiss not to direct you straight to their shave regimen 3-pack, which gives you a taste of what Fellow Barber can do: shaving cream, and after-shave tonics and lotions. That's 3 birds with one stone, gentlemen. And while you're at it, why don't you light up one of their handmade candles which smell like a Summer's day in the Redwoods and are as long lasting as their products are durable.
But remember, the candle stays at home.


Brothers Artisan Oil
Gather 'round all ye bearded fellows, for we are living in the times of plenty. There's never been a time where the bearded fellows have been catered to more. Did I say that sentence right? Maybe it's because beards are more accepted than they've ever been, or maybe it's because those of us who wear beards are proud of them. We have an understanding.
It's that nod we give each other when we cross paths. As if saying, "I like what you're doing there. Keep up the good work. They'll never understand us." It's a thing of beauty whether you wear your beard wild and unkempt or if you choose to go for a more conservative look. And for the ultimate in beard care, I want to direct you to Brothers Artisan Oil. Just a couple drops of this elixer in your beard (or hair, for that matter), and a smooth comb over it is all you need to keep it shiny and manageable. With scents like Orange & Grapefruit and Mint & Sage Forest, your beard is sure to stay in shape and smelling pretty. For you, for the lady in your life, or for your fellow man.


Keysmart
We pride ourselves here in bringing your attention to art which would usually fly under the radar, and we're certainly aiming to do the same in this column. Let me bring to your attention the Keysmart. "What is it," you ask? Well, if you're like me, then you carry an unnecessary number of keys around with you at all times. I'm talking office, home, building door, laundry room, mailbox and bike lock – and, for some of us, that's just the tip of the keyring. This translates to a slight bit of discomfort and jangliness in the pockets when you're talking around. And I refuse to carry those carabiners which leave your keys exposed to the elements – nope, not me, sorry.
The folks at Keysmart have your back, though. This thing is basically a way to organize your keys into a Swiss army knife fashion. Made out of aircraft aluminum and stainless steel hardware, even the basic model provides a sturdy and organized way to keep your keys. The instructions are easy to follow, and more importantly, this thing works! Most of my keys (I've got some funny looking ones, unfortunately) fit comfortably and practically.
And if this wasn't enough, Keysmart also offers this kick-ass pico-pen which is one of the coolest things I've ever seen. Tiny and made out of heavy stainless steel, the pico-pen comes with a complimentary cover which magnetically attaches to the pen, making it perfect for on-the-go note-taking and the coolest attachment to any garment.
www.getkeysmart.com/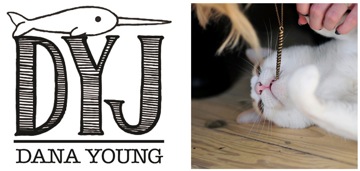 Dana Young Jewelry
Here's the thing: if you're a lady and you're going to accessorize, we all know what your go-to store is. We're not going to mention it here, but let's at least agree that you get what you pay for when you shop there. Dana Young offers a nice alternative with their beautiful, handcrafted, and environmentally conscious ensemble, which is not just elegant and appealing, but also feels great to the touch. Seriously, no cheap metal here, as Dana Young pieces are both pleasing to look at and to feel in your hands.
Far from getting on the trendy bandwagon, Dana Young has chosen to take a simplistic approach mixed with nature. The result is a look that's both classic and fun. I dare you to take a look at their shop and not find at least five pieces that catch your eye. Whether it's those owl totem earrings, the narwhal pendant (which is impressive to hold even!) or the awesome polar vortex ring, you know you've got a conversation piece with this collection.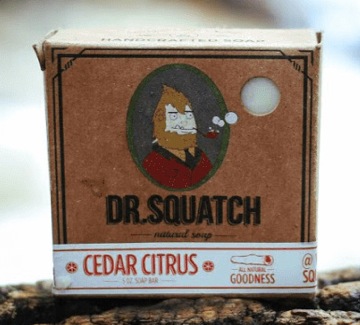 Dr. Squatch Soaps
It's truly nice to be living in an age where soaps are being
made with men also in mind. Dr. Squatch goes a step further and makes soaps with both in mind. Even though they like to market themselves as a men's soap company, we still fight over these soaps in my household.
Dr. Squatch pulls this off by focusing away from the floral and more on the herbal side of things, so basically anything a sasquatch in the woods might brush up against. Also what I like about these guys is the way their soaps come in hard angular manageable bars instead of smooth rounded shapes of some soaps. It's a small detail that gets them points in my book. You've got your Gold Moss, Cedar, and Aloe just to name a few. But the showstopper for the second time in a row is the Pine Tar which actually creates a black lather (but doesn't stain, of course) and smells impeccable.
You're in good hands with these guys! Truly a winner!