It's that time of year again! Time to strap in some new boots, put on some new gear, and start the new school year fresh. And as always, at Ground Control we've got some choice recommendations for some of the hottest most essential gear and accessories to power you through a successful year of learning. Because that's what we're here to do, right? LEARN.
We're incredibly lucky to be bringing you some tried and true accessories (read: old favorites) and to feature some brand new companies that we've always loved. We're just gonna go ahead and say it: this is the best guide yet. And while we keep upping the ante, we're gonna keep bringing you the Ground Control Back to School Guide.
So, sift through some of this wicked gear we're presenting. They range from shoes, to electronics, to coffee and fit just about every budget. And even though this is a Back to School Guide, you know this can also doubles as a Cool Gift Guide, right? Yeah, we know you do. Go get it 2022! Double deuces!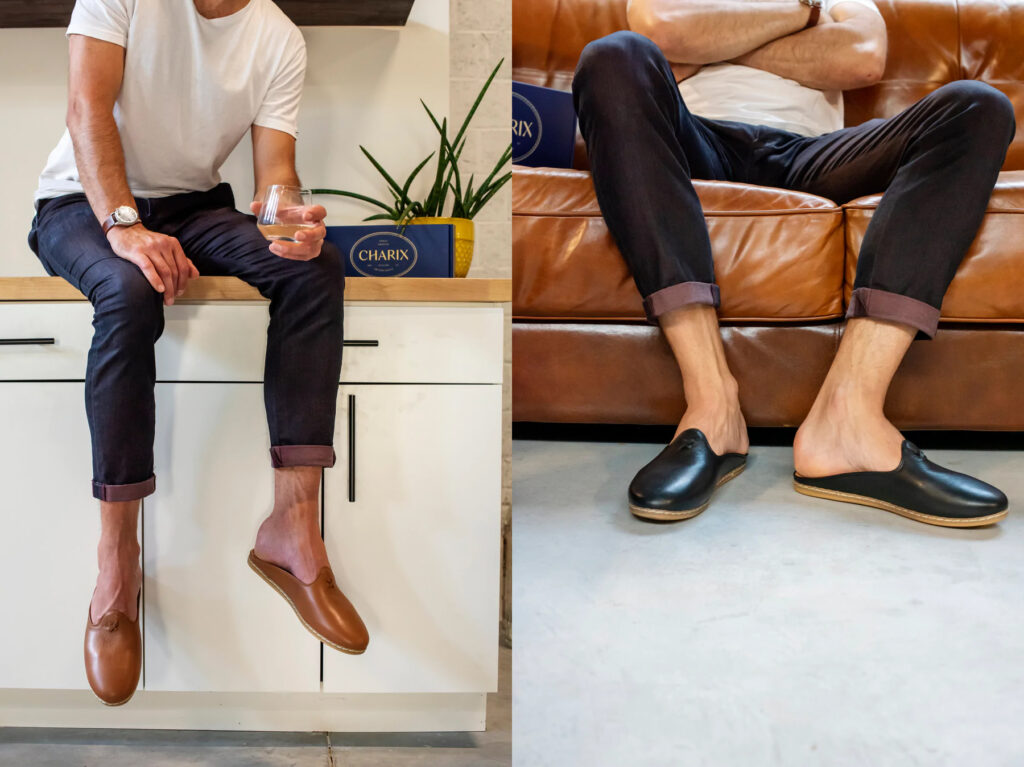 Charix Mule Slippers
Let's start off with one of our favorite companies and that's Charix shoes. We can't believe it's already been 3 years since we first laid eyes on their beautiful slippers. They're not just elegant and stylish, but they're also well made and durable. My original black Charix have become mainstays in the summer and now look like distinguished aged sippers. They still have that great look and I still get compliments on them.
Now, I've been waiting for Charix to release their own brand of sandals and that time has come. The Charix Mules are sandals that dress you up, not down. They're made from the same sturdy yet soft material of the standard Charix slippers so you can expect them to be the perfect compliment for any snazzy attire. It's always important to remember that these are quality leather shoes that need to be broken in and stretched. I'm a size 43 (size 11 US) and thought I'd have to size up to make up for the snug fit you'd want in the slippers. Turns out that's not the case with the mules. They have been engineered to fit their original slipper sizing, so stay true to your size.
Every wardrobe needs an essential pair of shoes for the right setting. As far as an up-scale slippers is concerned, the Charix Mules are the way to go. They're elegant, versatile, and will give you that unique look you didn't know you could pull off.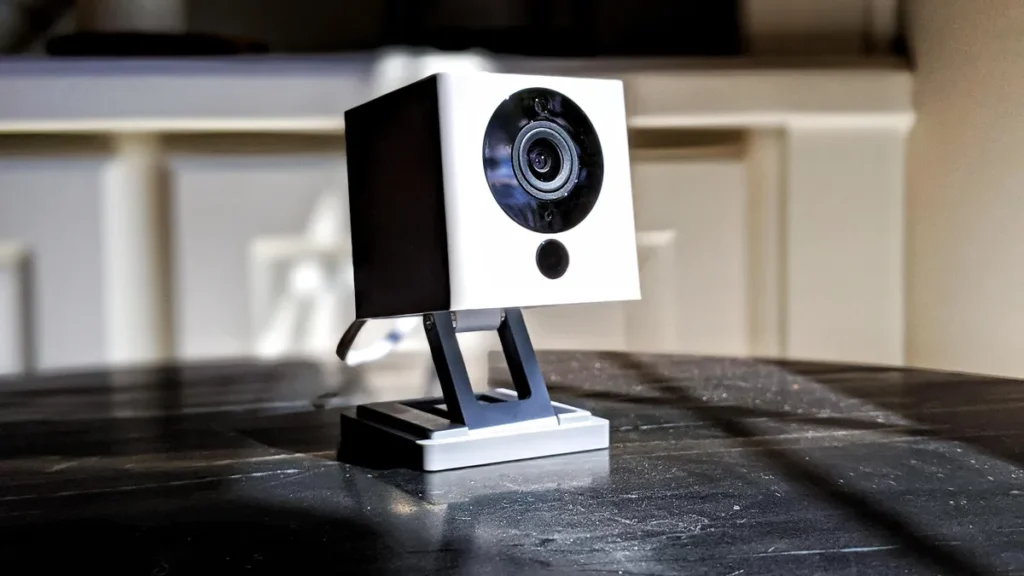 Wyze Lifestyle
A company we've had the pleasure to watch grow is Wyze. Back when we first covered them they were "just" Wyze cams. It seems like making the gold standard for security will bring you fame and notoriety, and since then, Wyze has taken that same approach – top quality execution for a fraction of the price of its competitors – to all aspects of life.
Wyze already makes the best indoor and outdoor security cams, and even their perfect camera was tweaked and improved with their new Wyze Cam V3 which has improved night vision and person detector. But of course that's not all, Wyze also makes smart watches with instant notification and personal health stats and that are every bit as good as their competitors. Also, we'd like to talk about their smart color light bulbs, which give you a variety of mood lighting options in addition to letting you program a sleep routine.
Wyze has stepped it up and expanded into a variety of lifestyle applications and has repeatedly become the gold standard in what they do. I guarantee there is something to compliment your lifestyle that Wyze can offer you, effectively and you won't break the bank.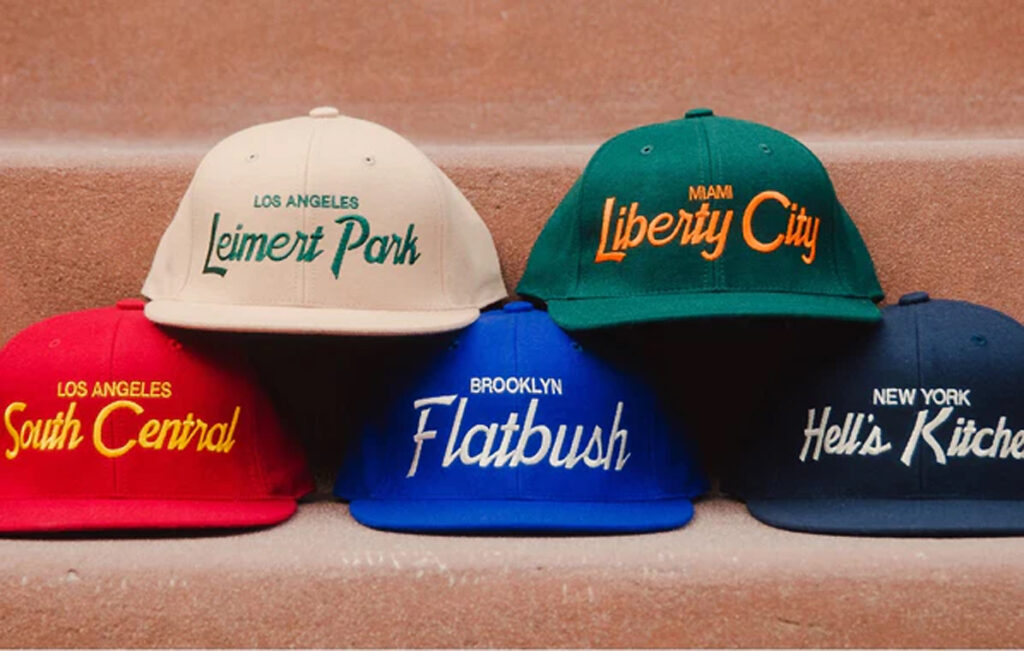 Hood Hats
I never knew I was a hat guy. Maybe because I never met the right hat. Lucky for me, I met Hood hats. It's just that this is a company that offers everything I'm looking for in a product: it's hand-made in the USA, it's a quality product, it's customizable, and it has its own personality.
Hood Hat knows what it wants to do and it does it well. It's an opportunity to offer personalized embroidery on a quality hat and it's all customizable. Lucky for you, Hoot Hat has a formula that works and is incredibly versatile. Choosing from a couple of classic fonts and a myriad of colors, you can add a little representation to your fashion. Of course, this is just one of the ways you can apply your creativity. The hats themselves come in classic tried and true wool, corduroy, and even a fancy cashmere for keeping that noggin warm and comfortable in the Winter.
I proudly wear my Somerville hat and was able to customize it to the point where the references are subtle but still present to a keen eye. Hood Hat offers the best option for your go-to hat, whether it's for personal wear or for that special hat-whisperer in your life.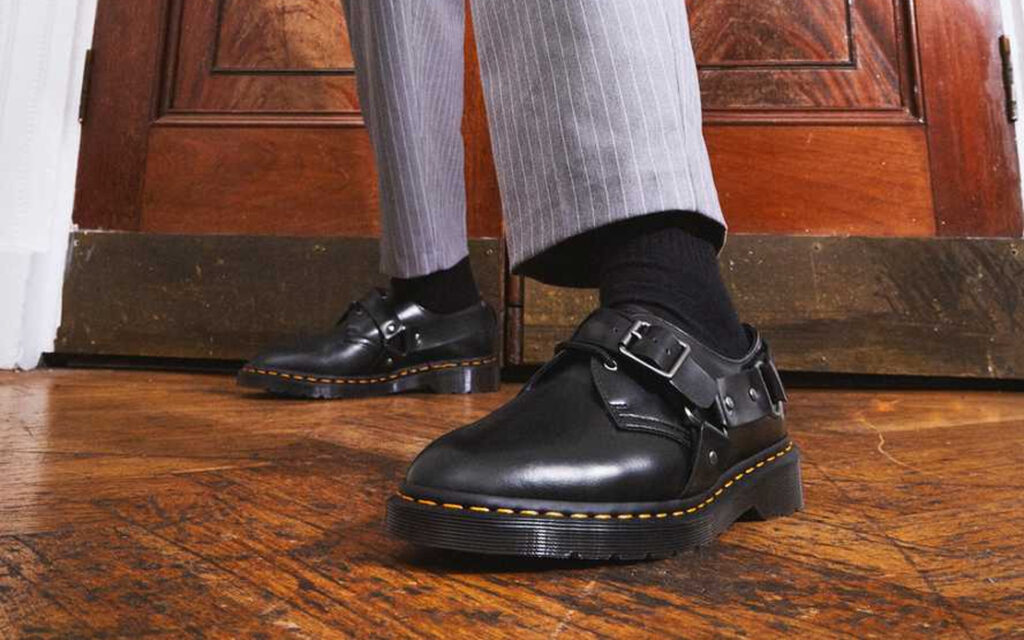 Dr Martens
At this point, we don't just feel like we're friends with Dr Martens — we're family. It's great to know that wearing Dr Martens is like going to Olive Garden. No, but in all seriousness, we keep featuring these guys in our guides because we love these shoes. And Dr Martens isn't just the boot company they used to be, they're much more than that.
Over the last many years, they've gone from making timeless boots to making shoes fit for every occasion. Now, of course, every shoe collection needs a pair of Dr Martens boots, which work for the hot Summer or the cold Winter. Trust me, these bouncing soles offer the perfect grip on the slippery ice. But there is also a huge catalog to pick from, from sandals, to snow shoes, to work shoes, to loafers to dress shoes.
Dr Martens has gone from the best stop for boots to the best stop for anything you need to wear on your feet. I, for one, have been looking for the perfect shoes to wear with my suit, and I found it in the Henree Polished Smooth Leather Buckle shoes. I can wear them in dressier situations and at work. And that's the essence of Dr Martens. Their designs are so classic looking that it makes their shoes incredibly versatile.
I know you're not the kind of person who's been depriving themselves of a pair of docs in their collection, and I know you have those 1460s which are so beloved. But branch out a little and you'll find a whole new world waiting for you.
https://www.drmartens.com/us/en/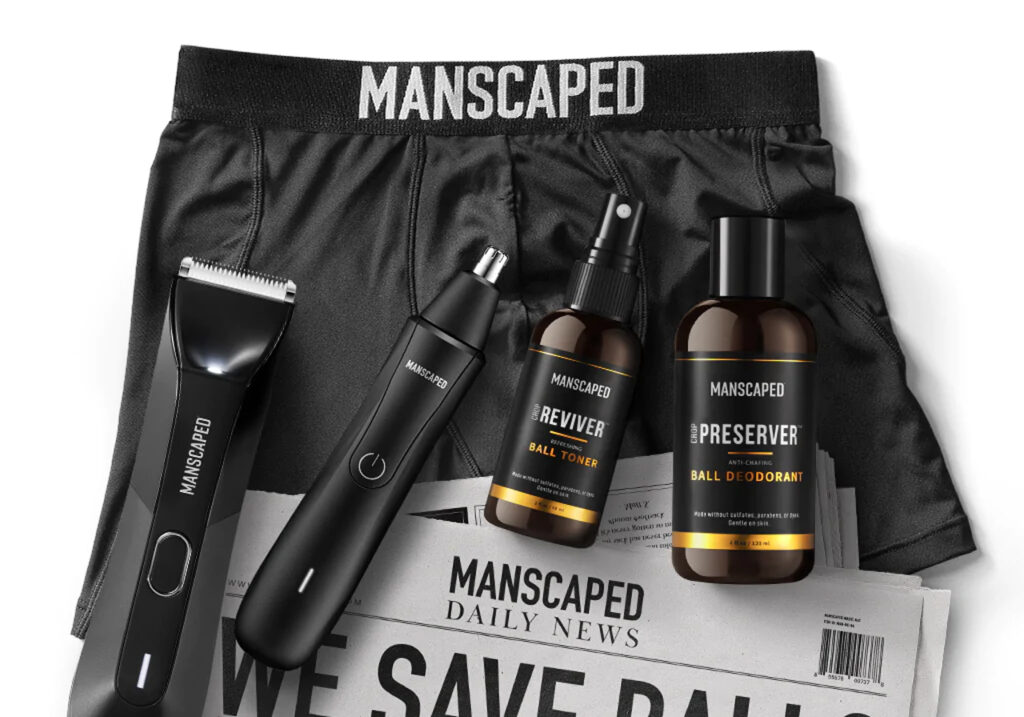 Manscaped
I love it when we're ahead of the game, and with Manscaped I'm comfortable saying that. What I mean is that we were talking about Manscaped back when all they had were clippers, and now look at them! They've expanded their wares and their ads are popping up in all the good podcasts. Plus, Manscaped is all about comfort.
You're a man in the 20s and you gotta take care of yourself, OK? Take pride in how you look. Don't know how? Manscaped is here to help. Once you're done primming your nether-regions, it's time to focus on the more visible stuff. For that you need the Manscaped body wash and shampoo/conditioner combo. I tell you, it's been a hot Summer and nothing soothes the skin more than hopping in the shower after a hot run and lathering up with Manscaped bath products, they don't just smell nice and go the distance, but they leave you with a feeling that can only be described as squeaky clean. Once you hop out of the shower, get those nails trimmed with their nail set. Once that is done, put on the best pair of underwear on the market (also by Manscaped) and get on with your day, because you've got stuff to do!
Don't be shy – take a look. Manscaped knows these are essentials for students and working men alike. They'll make sure you look, feel, and smell the best.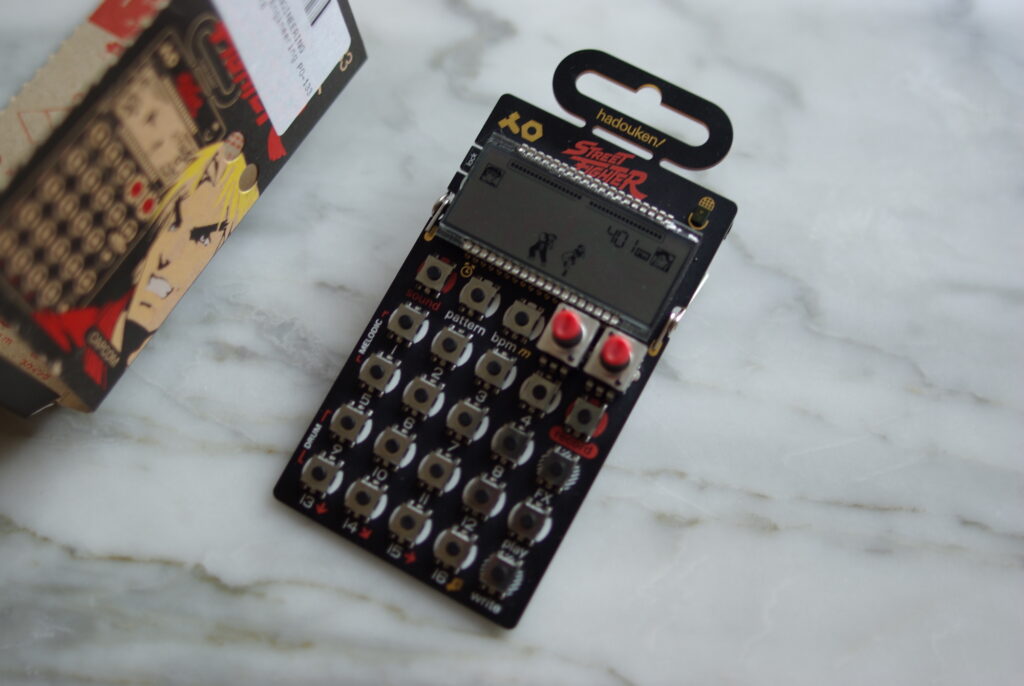 Teenage Engineering
Like we said, one of the things we're most excited about is getting to highlight new companies, and Teenage Engineering is one of them. For several reasons, actually. First, they're unique, second because they're so fun. Teenage Engineering has been on our radar for quite a while, ever since we learned about their Critter and Guitari pocket pianos. They seemed perfectly engineered and curiously put-together. But it's with their pocket operators (or POs) that we really got excited. Then they went ahead and created a Street Fighter PO and we just couldn't stop ourselves.
The pocket operator line by Teenage Engineering offers a very unique product that's designed for a very specific purpose. It's a mixer of sorts for DJs that want to create rhythm and beats at the palm of their hands. It offers looping abilities and a short memory bank for you to store created samples and dub over them. That's already cool. What they did with the Street Fighter edition is provide the music and sound effect bank of the Street Fighter II game for you to mix, splice, and dub over. So, imagine having the music from Ryu's stage, able to change its pitch and speed, and sampling it over bells and whistles from the soundtrack, and adding the character voices from the game as well. Sounds complicated, and it kind of is for creating original music. But, I also had fun just messing with the different sounds and music from the game. It's really all fueling a creative process.
The Teenage Engineering Street Fighter PO (or any of their other POs) is a perfect item for music fans, DJs, and fans of the Street Fighter game. It's also probably the most unique accessory in one's musical arsenal. This thing has "secret weapon" written all over it.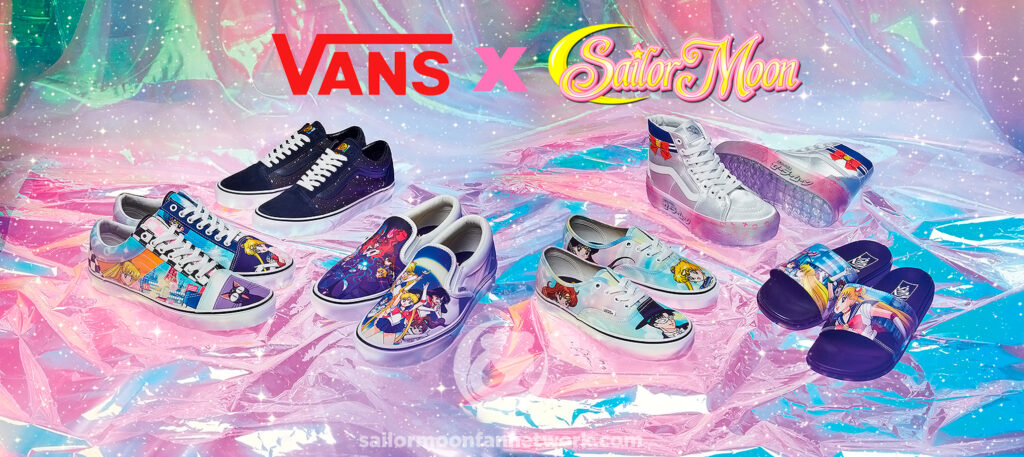 Vans
We couldn't believe this one ourselves. We're featuring VANS on our B2S guide! We're punks here on Ground Control and as such, our love of Vans runs deep. A collaboration with Vans has been a dream of ours for years and we've been working hard to make it happen. In 2022, that dream came true.
Vans is one of those shoe companies we consider essential: every wardrobe deserves at least one (or 5) pair of Vans shoes. And there's a reason for that: for a certain style and comfort, nothing comes close to it. Take for example, their classic slip-ons. These things are so perfectly designed that they've been knocked off for decades. It's such a perfect formula that Vans knows not to mess with it, and instead has allowed for an almost endless customization of it. The classic slip-on is just that: classic looking and fit for every occasion. And don't get me started on their old-school low-tops. They're the perfect casual walking shoe that is built to take a beating. No other shoe conforms to your feet and ages as nicely as the old-school low-tops. These are yet another pair of shoes that's essential to every wardrobe.
As if we couldn't love Vans any more, they've collaborated with Sailor Moon for a unique line of clothing and shoes. They've got both flashy and more subtle designs to fit every style and the combo works surprisingly well. Almost as if the two were a match made in heaven. And don't listen to the haters: anyone who doesn't understand Sailor Moon needs to get their dumb ass with the program and watch a couple episodes to understand its greatness. The Vans collab is just an example of two great things coming together to make the world a better place.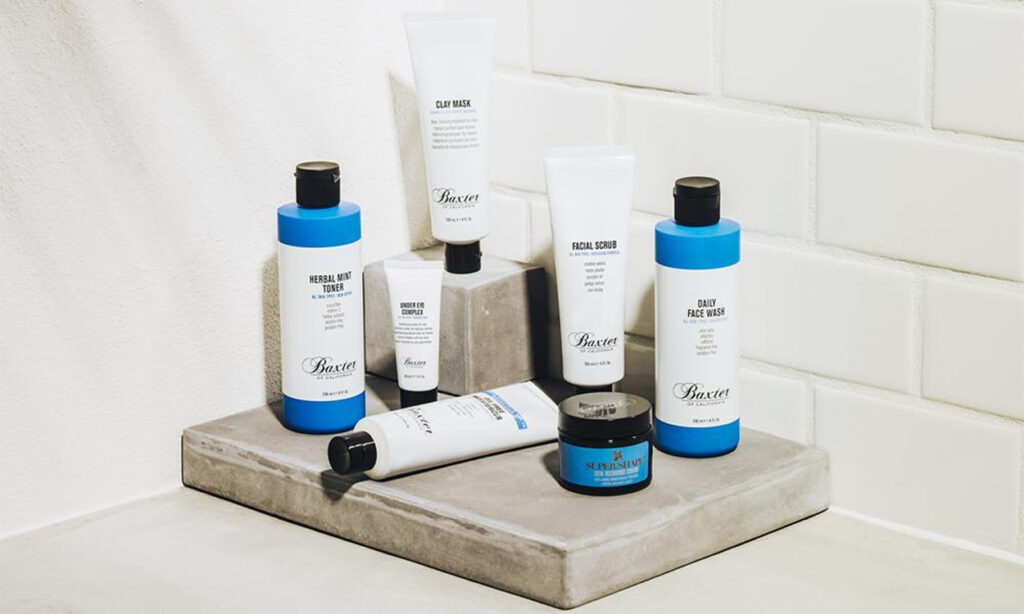 Baxter of California
We love Baxter of California and by now we're sure you know that. They've been there for us since the beginning offering the best in shaving products. The best blades, the best razors, the best everything. So you know they deliver on that front. But did you know that Baxter of California also makes some damn fine bathing and grooming products?
It's true! This time around we wanted to focus on the softer side of Baxter of California. Let me just start off by talking about their awesome Invigorating body wash. And I mean for the WHOLE body. This is the kind of body wash for guys like me who want one thing to do the job right and for your no-nonsense bathing needs. I even take mine to the gym to reduce the clutter. It'll get you the kind of clean you want and leave you smelling great.
And when you're done with your shower, try out some of their bar soaps which make such a lather that you will use it on your entire body, including on your head, as a shampoo. When you're done top if off with one of their excellent candles. Still the best stuff out there.
http://www.baxterofcalifornia.com/

FSG Prints
Did you know that the craft of tshirt printing is a dying art. You might not know it, but it's happening right under your nose. Unfortunately, nowadays every goofball with Photoshop can design some tacky piece and sell it on one of those websites (you know the ones), but what you don't know is that stuff is cheaply printed with a computer and is bound to fall apart after a few good washes. You're buying a cheap knockoff of the real thing, trading art for convenience.
The real deal is silk screening, and one of the few companies still doing it old school like this is Feels So Good (formerly Fine Southern Gentlemen). With them, you get high quality complex silk screen shirts printed on high quality cotton. Their shirts are form-fitting, thick and comfortable, and their prints are elegant and intricate. FSG also boasts a wide variety of original designs varying from music, to tv shows, to movies, and pop culture. Look closely and you'll notice that a lot of these designs feature a mashup of references like our new favorite Sorry Ma, Forgot to Take out the Trash in a Replacements/Family Circus design. Or the Deftones Just Far I Don't Care Where horse on the beach.
You're going to need some fresh items in your wardrobe this year and the best place to start is with unique shirts that are stylish and made to last. Don't worry, don't panic, FSG has got you covered!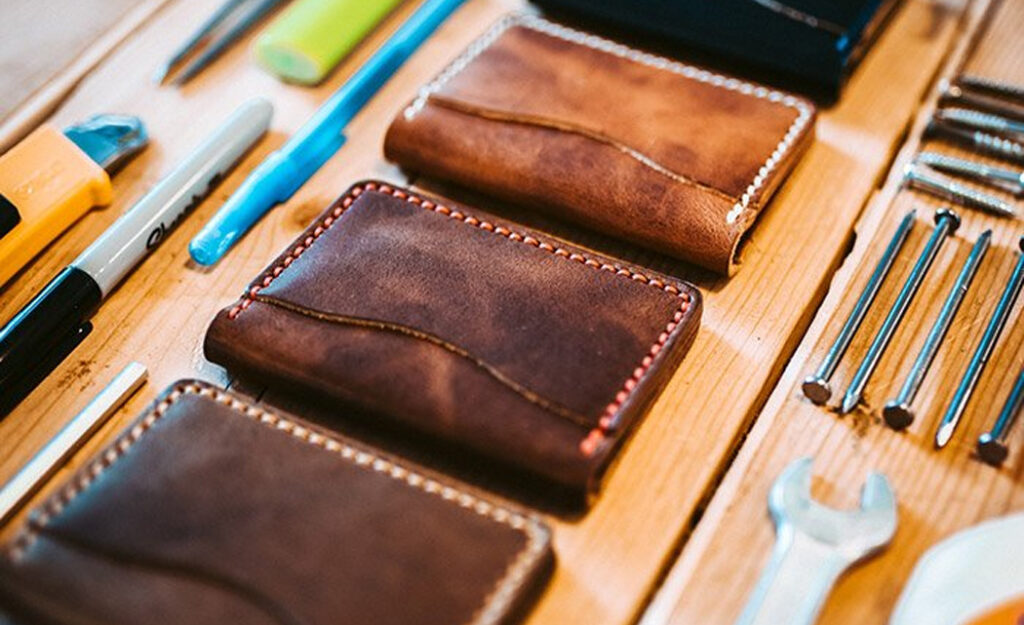 Popov Leather
Only too late did I understand the importance of fine leather. I've lived my life cutting corners and living the frugal life, but on some things, it's important to plus things up to get your money's worth. And with leather goods that's definitely the case. Not many things in our lives feature leather anymore, but when it does make an appearance, there is no substitute. Think about what that means. I'm talking about wallets, belts, notebooks. There is a reason that leather is the best format for these things.
Popov Leather is keeping this fine craft alive and well, and quite honestly, you can't beat them. The sheer effort and skill that is put into their products make them less of a life article and more of a work of art. Their wallets are sturdy and thick, but are made of soft leather that easily bends and molds to your body. Their notebooks feature the same high craftsmanship and feel smooth to the touch, and elevate the tactile element when you interact with it. And, oh that smell. You can barely detect it, but get up close to it and there's that fine scent of real leather that's unmistakable and delectable.
Popov Leather offers both cosmetic and essential articles for your daily life, and they take it seriously. With them, it's personal. They care about how they look on you as much as you do.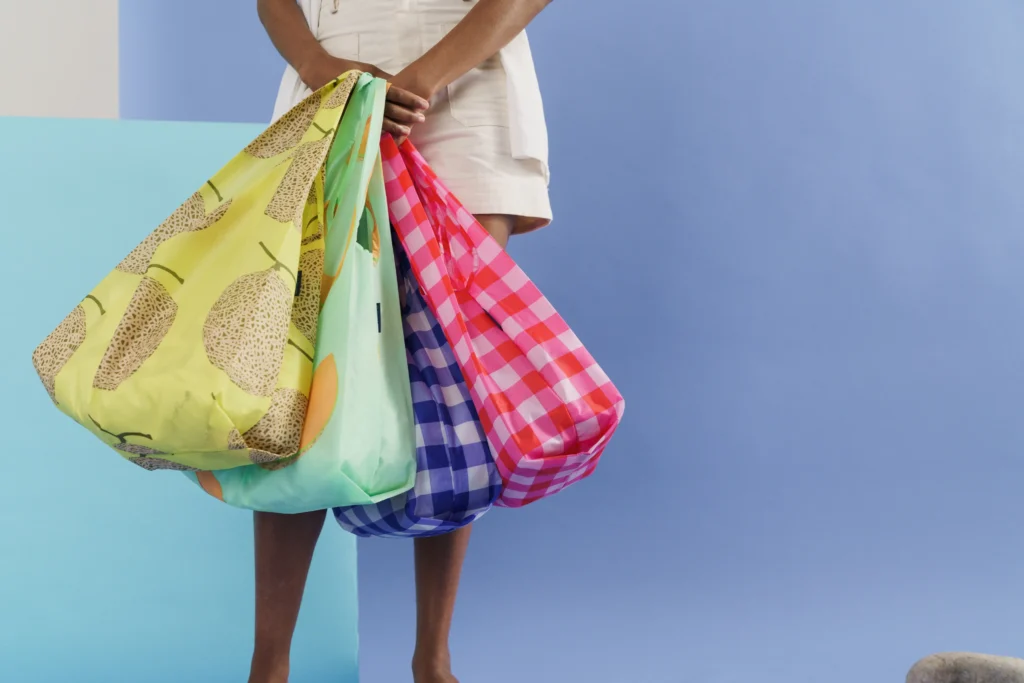 Baggu
It's time we stepped it up and did our part to help the environment. There are big challenges out there and low hanging fruit. The least we could do is worry about our daily waste and try to reuse our shopping bags. And with Baggu you can do it in style. Look, we know we're talking up a bag company here, but Baggu does so much more.
First of all they're compact and extremely durable. Next, they come in a wide variety of styles, shapes and colors. Personally, it's the floral collection that we're absolutely loving. And finally, Baggu does more than just reusable bags. They do masks, computer sleeves, pouches, totes, backpacks, and fanny packs in such a wide variety of shapes, colors, and designs that it's almost customizable. Most importantly, Baggu products are made from environmentally sustainable sources, from as few materials as possible, and with a minimal waste design so you can carry your Baggu with pride.
There's really no excuse not to own one or several Baggu and they make the perfect tote or a more elegant gift that can be enjoyed across all ages.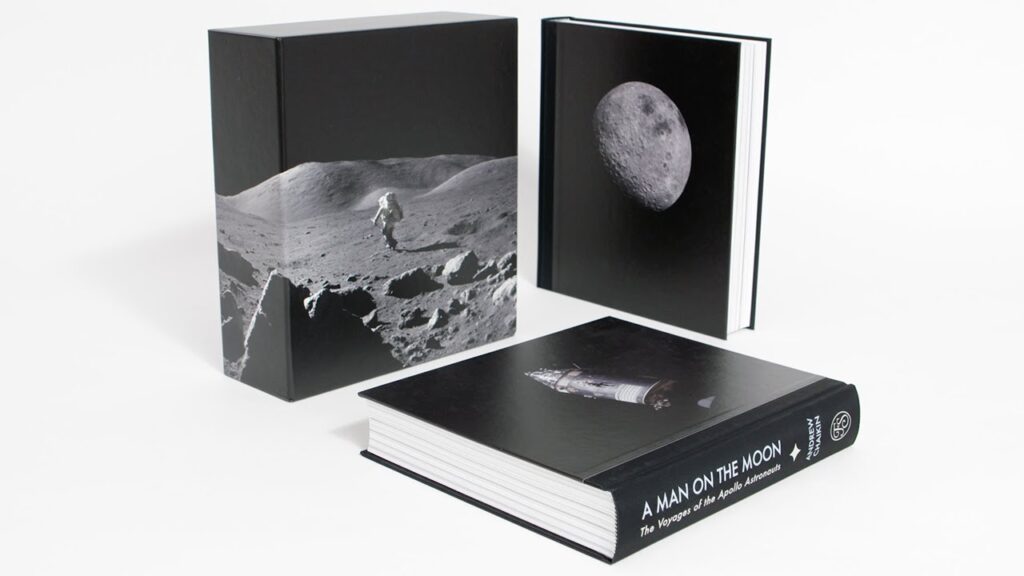 Folio Society
There are people who take their books seriously and then there are those who take it REALLY seriously. I'm talking of course, of Folio society. Don't know who they are? Well, they're the folks who put out the definitive editions of the books you love or SHOULD be loving. And by definitive edition, I mean the works. When you get a Folio edition, you're getting something that's been crafted with love. We're talking hardcover slipcases, top quality printing, original design and interior art made to supplement the story.
It's not just about fictional books either. Folio has the prime collection of authors we love from James Joyce to Phillip K Dick to Kurt Vonnegut, yes, but they also have some of the lesser known non-fictional books ranging from topics like sociology, astronomy, biology, anthropology and history. Probably their finest release to date is A Man on the Moon which documents the history of the Apollo missions in fine detail and includes never-before seen photos and an introduction by Tom Hanks. It is the ultimate coffee table book in all its majestic presence and a book that both begs to be read and is too precious to touch. They've outdone themselves with this one.
With Folio you're getting both pristine editions and immaculate curation. You'll get to own the best edition of your favorite books and know that you're in good hands when wanting to try something new.
https://www.foliosociety.com/usa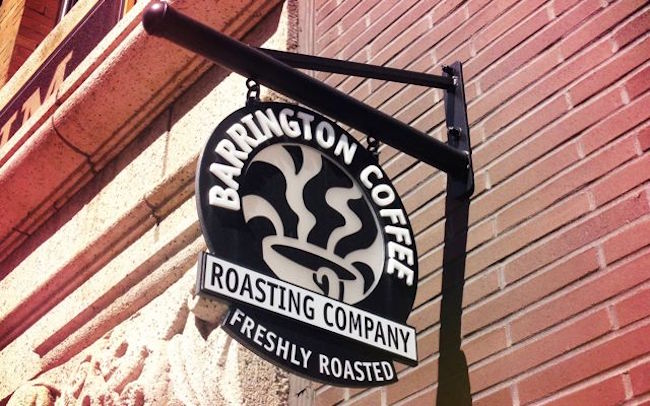 Barrington Coffee
We end with probably the most important item of all: coffee. If it weren't for coffee, we at Ground Control would have no personality and no energy to bring you the great content we always do. And when it comes to coffee, we try and go with the best, and in New England there is no better coffee roaster than Barrington. You go to any coffee shop in Boston worth its salt and you'll see that they're serving Barrington. That's because Barrington offers a wide variety of roasts and styles and they're serious about how they roast their beans.
We're partial to dark roasts here at Ground Control and the Barrington Italian/Commonwealth/French roasts are as potent and as flavorful as you can get. They pack the punch we want but come with none of the acidity that's usually associated with dark roasts. These beans are perfect for a French press, Aeropress, Chemex, or Moka extraction process. You'll get fragrant and tasty coffee every time. What we also love from Barrington is their coffee gear, and their Miir camp mug is simply delightful. Made with reinforced metal and a sealable lid, these mugs are made to keep hot drinks hot and cold drinks cold because of their double wall vacuum design. It's been a hot summer and I'll be damned if my cold brew doesn't stay cold for hours in this contraption.
Barrington has got the right coffee for any preference and the cool gear to back it up. They're an A-class provider of one of the most essential elixirs in life. Like the Clash said, they've got the right profile.