Welcome welcome welcome, dear readers. It's that time of year again where we put away those swimming trunks and sandals, slap some lotion on those sunburns, rethink that shitty tattoo you got and look ahead on another scholarly year. This is going to be it! The year you apply yourself and finally take notes and not just cram the night before.
You're going to have to reward yourself for all these unquestionable accomplishments or at least have some stuff to look at to guilt you into applying yourself, and we have you covered. We present the Ground Control Back to School Guide for 2017!
As always we have some of our favorites returning as well as some brand new companies. These are some of our favorite products and we know they're going to be yours as well. Whether it's for grooming, for drinking, for convenience, for putting on your body, or for just plain showing off, look no further than this guide to fill this upcoming school year with some much needed shwag.
So, take some notes, drop a hint to your parents, or start saving up, because you know you're gonna want these..
Let's do this!

Magazine subscriptions
We do this every time, but it bears re-mentioning. There is nothing like the gift that keeps on giving, especially when it comes to culture. You need to feed your brain as well as your eyeballs, and for that you need to get some much needed news in the shape of The Nation, The Progressive, or Mother Jones who you know you can count on for the right kind of news. And music? You've got us of course, but what if you want to get your fingers dirty with print ink? What if you want to actually turn physical pages? What if you want to look like a tru punx? That's why you need Razorcake!
We read them all and can vouch for their greatness. In addition, you're supporting the little guy here which is more important that you can imagine. So start off by getting some brain activity going this coming school year, then polish it all off with the goods on this guide.
www.razorcake.org/
www.thenation.com
www.progressive.org/
www.motherjones.com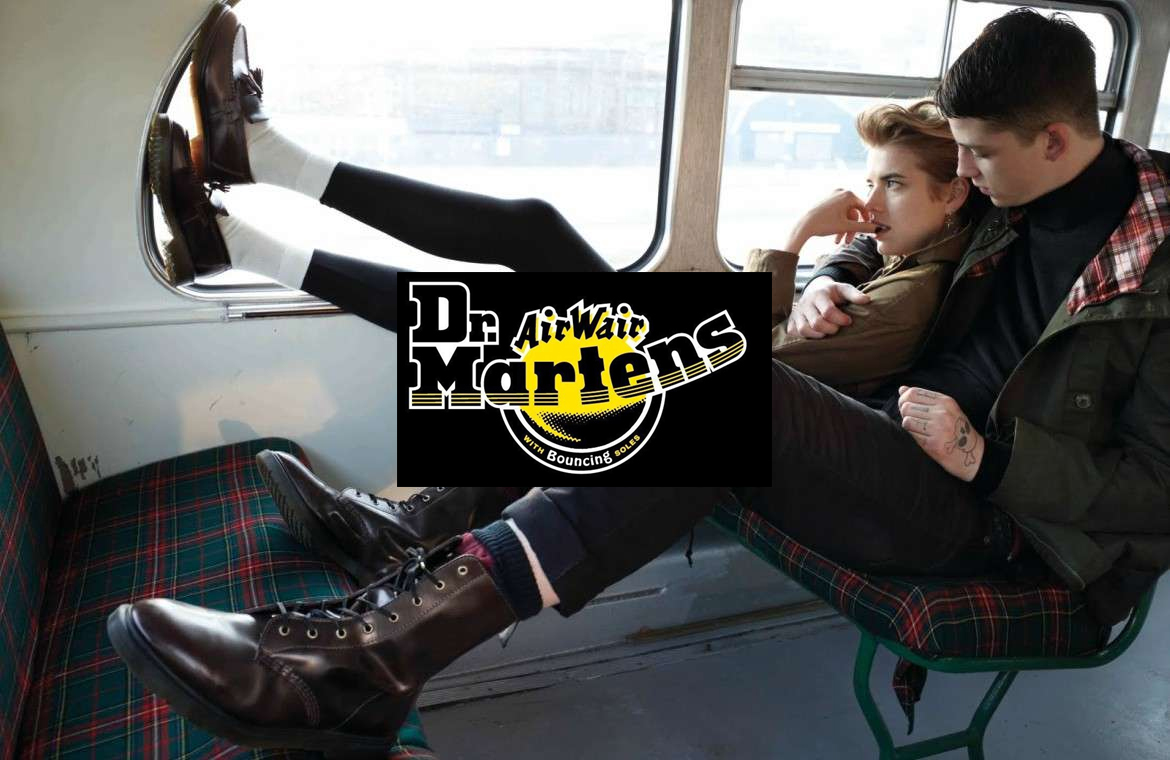 Dr Martens
Reunited and it feels so good. Dr Martens were one of the companies we just loved working with in the past and we're so glad we get to do so again. Why? Because in an age of absolutely butt ugly terrible shoes, Dr Martens has managed to make shoes that are classy and practical and that look good. What's even better is that Dr Martens has figured out a way to keep things fresh by constantly adding and exploring new designs.
Let's get real for a second: if you live anywhere in the north, you're be a dummy not to get yourself a pair of Dr Martens boots. They not only help with the rain, sleet or snow, but they don't look like terrible duck boots or Hunters. Only Dr Martens makes shoes that are comfortable and can handle weather that wants to keep you indoors. And their catalog caters to both men and women, so what are you waiting for?
But once you've gotten your boots, check out their regular shoe catalog for some fancy casual or formal low top shoes that won't break the bank. No matter what you pick, you can rest assured that it's going to be comfortable and stylish and that you're going to be coming back for more. Few things in life are as essential as Dr Martens.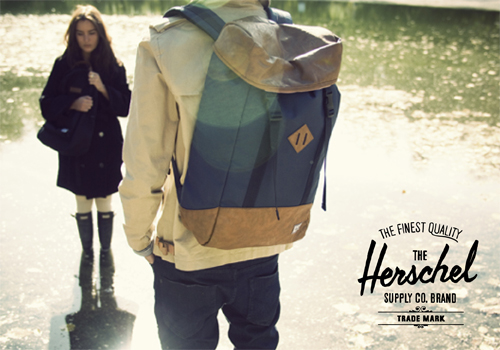 Herschel Supply Company
There's only one company that's figured out how to do clothing, bags, leather goods and accessories right and that's Herschel. And that's not because they make, hands down, some of the most useful gear around, but because they also make it look classic and make it affordable for your wallet.
Let's be honest, in the school year you're going to need to haul your stuff around.Your laptop and books aren't going to carry themselves so you need a reliable, sleek,and strong bag that will work whether you're walking, running,or biking to and from class. Are you scheduling a quick trip for the weekend at your parents,or with your friends, or even going camping? Then you need one of the Herschel duffle bags to get the job done. Are you still acting like a hobo and keeping loose bills and change in your pockets? Stop doing that! Get one of the many wallets from Herschel. They're practical, cool, and durable.
So yes, you might think you're looking good, but guess what, you're a complete mess. Herschel is here to set things right.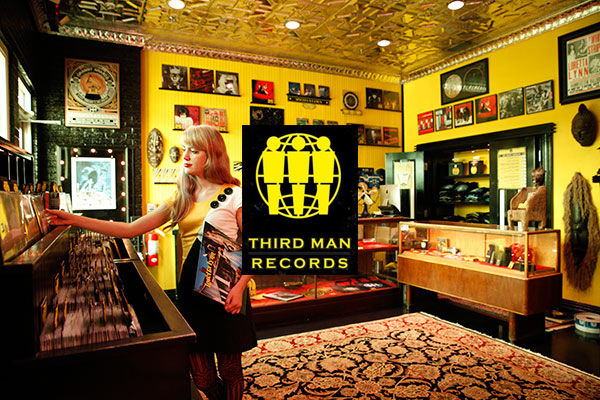 Third Man Records
There is a lot to be said for a label like Third Man Records. Headed by former White Striper and all-around talent Jack White, the man has just about created an institution with his Third Man Records. TMR is not just an output for Jack White's music catalog, but has found ways to branch out and be a home for various new acts as well as old. The best way to understand TMR is that it's a label that is interested in a wide variety of music, both new and old, and a label that's having fun with its output. They have things such as a singles series which just focus on 7 inches, a reissue series that's heavily focused on delta blues and other out of print records, and a live series for bands of just about every label. Basically, TMR understands music and music collecting. Their releases are most definitely fun and catered both to new music lovers and those that cherish hard to find releases.
But, TMR is not just a record label. They also offer cool accessories that are perfectly in line with their aesthetic. The scope of their catalog is simply astounding and they offer things such as record players, notebooks, totes, books, clothing, jewelry, records, boxed sets and so much more. All of it is uniquely designed by folks who care about what their label represents and just looks so damn cool.
Third Man Records is more than just a record label. It's found a way to carve out a niche and be a friend both to musicians and music lovers. One look at their wares, and it's obvious.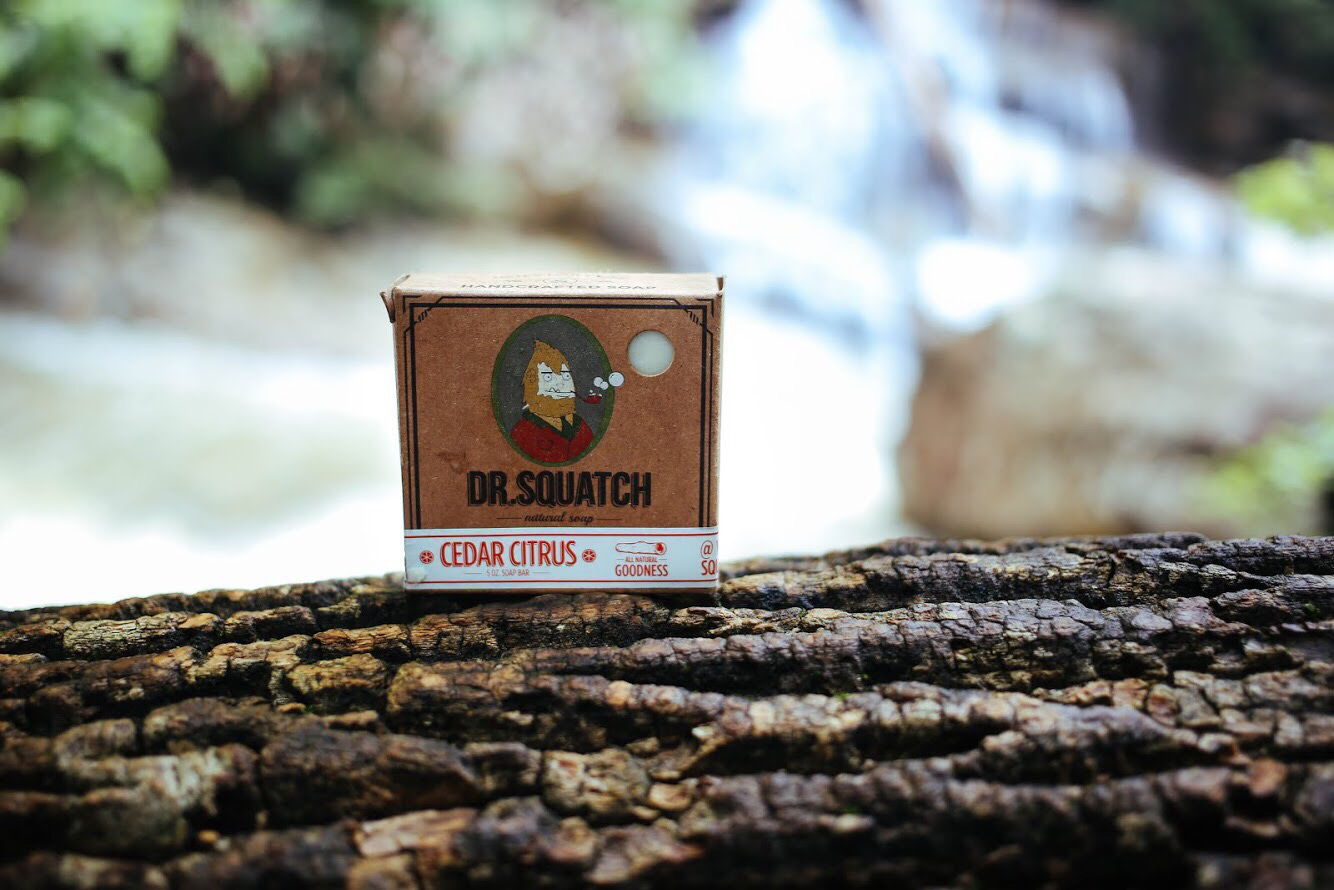 Dr. Squatch Soaps
Why, oh why, oh why do we keep bringing up Dr. Squatch soaps? Oh, I don't know, maybe because they're the best damn soap company in the business. We know you already know this because you read Ground Control on a daily basis and you KNOW what big fans we are.
Dr. Squatch likes to pretend they are made for men, and that may very well be the case, but the truth is that these scents are made to please just about anyone with a nose. You'll love them whether you're a man or a woman. And instead of smelling like a plain old Irish Spring or Dove soap which will turn you into the same stuck up douche as Dj Khaled, Dr. Squatch is in touch with nature. Their soaps smell like moss, bay rum, mint, sage, and even pine tar (our absolute favorite). There really is nothing like holding a sharp bar of soap to know you're getting the job done.
Have you lathered up? Then don't forget your soap saver soap dish which will have your soap waiting for you and will actually save your soap from sticking and prematurely disintegrating on you. And while you're at it, the Dr. Squatch shampoo and conditioner combo are some serious business as well. In the hot summer day, nothing feels more refreshing than that tea tree tingle and their conditioner will keep your hair silky and smooth, you fool.
Know true cleanliness and get Dr. Squatch.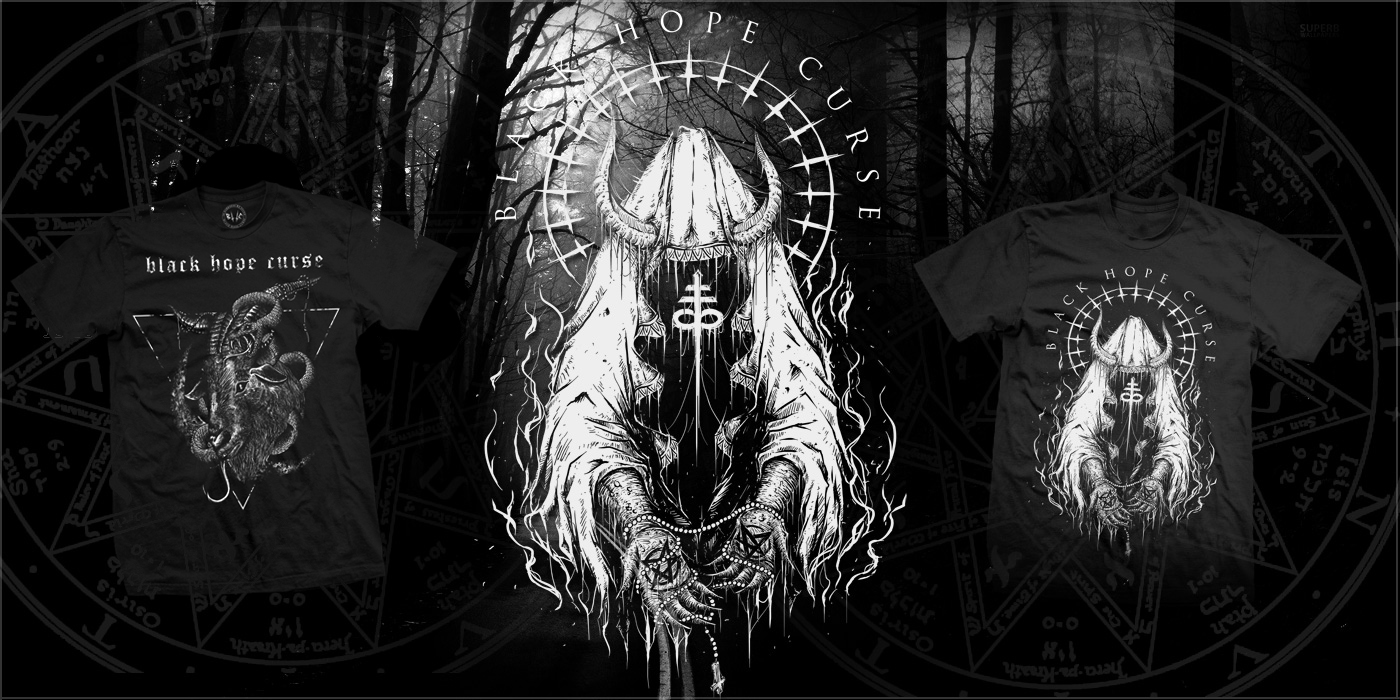 Black Hope Curse
We've featured shirt companies here before on Ground Control, but few are as unique as Black Hope Curse. We even found out about them by complete coincidence, as a trip to Punk Rock Bowling in Las Vegas one year placed our two bowling teams next to each other. Of course we were going to befriend this group. You can't be a square and own a company like this.
There are so many reasons why we love Black Hope Curse, and most of them have to do with the quality of their products. Forget those iron-ons or that stupid direct-to-shirt printing that's all the rage these days. Yes, that's fine for bulk production, but lucky for us, Black Hope Curse is more focused on quality. These guys offer screen-printed designs on high quality shirts. Yes, you can start being proud of the shirts you wear and not worry about stupid fading or crackling after wearing your shirts, and trust us, you're going to be wearing these shirts quite a bit.
If you look through their catalog you'll notice a trend in their design, or should we say "approach" to artwork. You'll also undoubtedly find several products that you're going to fall in love with. Personally, we couldn't resist the Black Phillip design or Infernal shirts.
But don't take our word for it, check out Black Hope Curse. You'll doubt your religious beliefs and look good doing it.
http://blackhopecurse.com/index.php/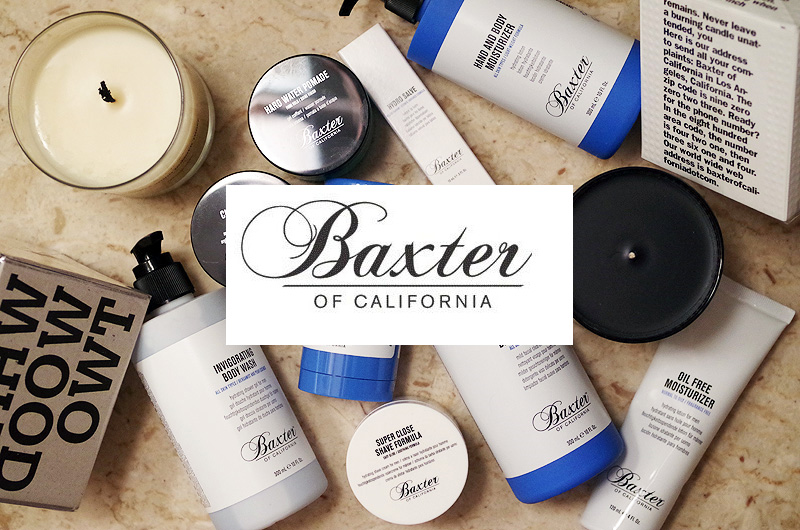 Baxter of California
We love Baxter of California and by now we're sure you know that. They've been there for us since the beginning offering the best in shaving products. The best blades, the best razors, the best everything. So you know they deliver on that front. But did you know that Baxter of California also makes some damn fine bathing and grooming products?
It's true! This time around we wanted to focus on the softer side of Baxter of California. Let me just start off by talking about their awesome Invigorating body wash. And I mean for the WHOLE body. This is the kind of body wash for guys like me who want one thing to do the job right and for your no-nonsense bathing needs. I even take mine to the gym to reduce the clutter. It'll get you the kind of clean you want and leave you smelling great.
And when you're done with your shower, try out some of their bar soaps which make such a lather that you will use it on your entire body, including on your head, as a shampoo. When you're done top if off with one of their excellent candles. Still the best stuff out there.
http://www.baxterofcalifornia.com/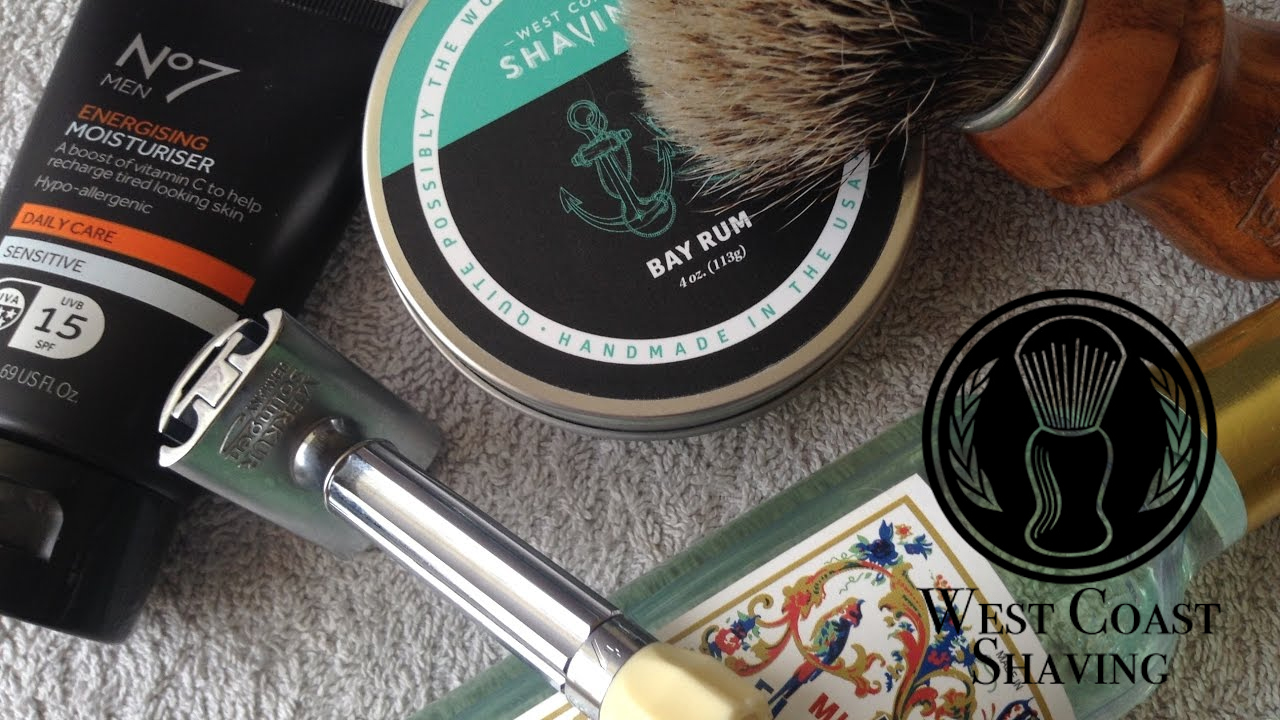 West Coast Shaving Company
Now hang on just a second. Why did no one tell me that a shaving company has come along that will put all other companies to shame? Is it Western as in California or the entire western civilization? I don't know, and I don't care, because West Coast Shaving company has everything a grown up shaving man could possibly want to get the look he needs from his beard to his bare face.
West Coast Shaving doesn't just have you covered with your actual shaving blade, which come in a variety of styles and feel heavy and commanding when you hold them. No, that's not all. West Coast Shaving also has brushes (and we're talking heavy boar hair, not that synthetic crap), shaving cream, aftershave, razor holder, razor set stands, and one of my favorites, shaving bowls. These bowls come in a variety of sizes, colors, and materials and honestly, truly make shaving the intimate affair it should be.
Look through their catalog and fill in some of your shaving gaps with West Coast Shaving Company. You've been shaving all wrong all your life, but it's not too late, West Coast Shaving will set you right.
http://www.westcoastshaving.com/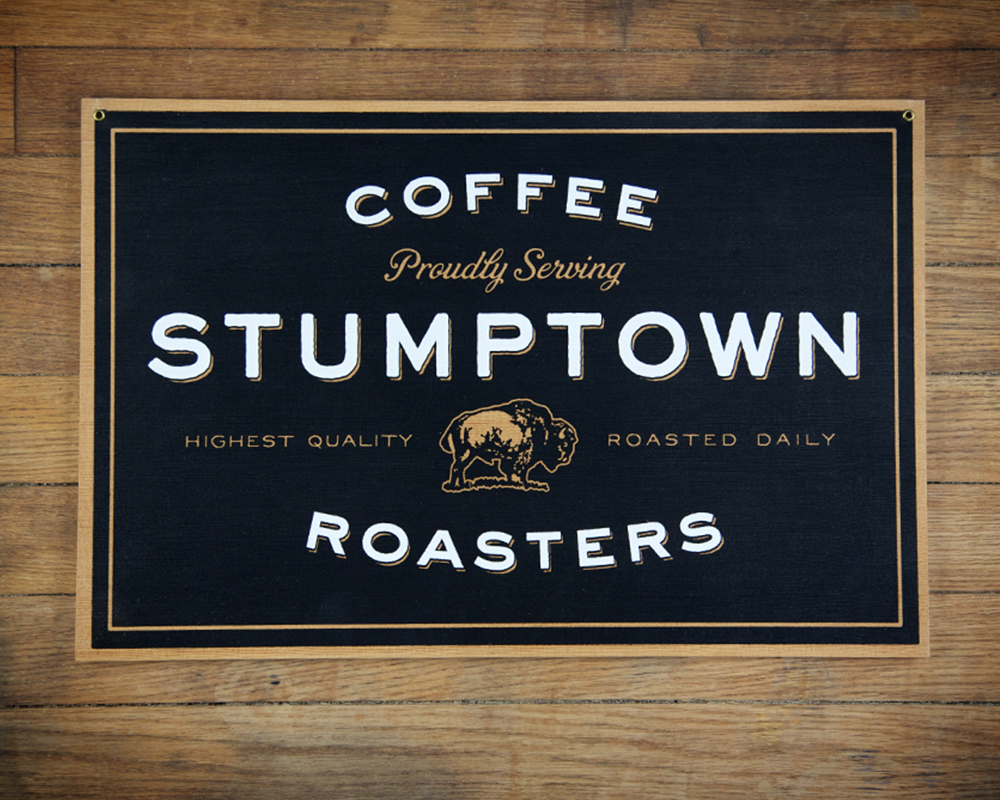 Stumptown Coffee
If there is one global equalizer, it would be coffee. It takes a certain sort of dedication to appreciate coffee, and a certain degree of appreciation to let it in your life so freely. We live in a wonderful time to be a coffee drinker. Good high quality coffee isn't just ubiquitous, it's also strong. As the Descendents used to say, you weren't always able to get the strong stuff, which is why the bonus cup was invented (heaps and heaps of instant coffee in as little water as possible giving you the potent sludge that would fuel the greatest punk band of all time).
While most coffee remains local (which can be a very good thing), some companies have been lucky enough to expand nationally. In the case of Stumptown, their reputation did the job for them. It's not just that Stumptown roasts a killer bean, it's that they delivered the idea of artisan coffee to the masses.
Now let's not kid ourselves, every human being needs some coffee in their life. If you're a student, you're going to be needing more than the average human being. And if you're gonna be drinking a lot of the stuff, you might as well stick to the high quality stuff, the stuff you can actually taste. And that's where Stumptown comes in. Are you stuck in a college town and can't be bothered to go out in the snow to get your coffee? Head to the Stumptown website and check out their vast (and I mean VAST) collection of coffee that is available to order right at your fingertips. Their coffee from around the world is available in every conceivable roast style, is made fresh and delivered right to your front door. Let's be honest, you're going to be pulling all-nighters in school, and Stumptown is here to help.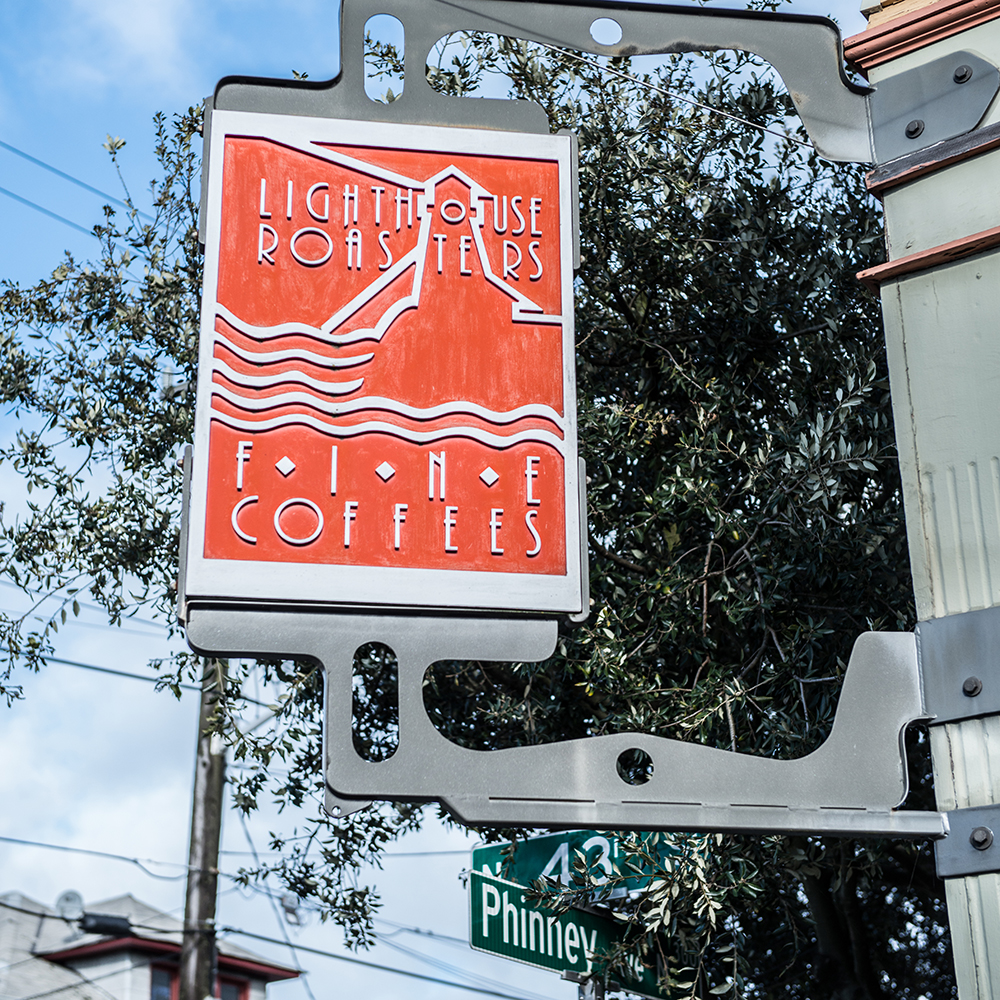 Lighthouse Roasters
How are all the great coffee roasters so far from where the coffee is actually made? Truly, they would have no business operating from a place like Seattle Washington, right? Wrong! Lighthouse Coffee Roasters does it because they know how to do a job well.
We love our coffee here at Ground Control and it's the purest source for energy to get you all those articles you need. Well, Lighthouse is just about the best around. They offer a wide variety of roasts, from a variety of sources, and roast them fresh when they send them to you, so you know you're getting top quality stuff. And don't think we didn't notice that Lighthouse Coffee ships you slightly larger bags of coffee than those other competitors. It's no 12 oz bags here, folks. With Lighthouse Roasters we're talking 16 oz bags! You get more bang for your buck!
And let me tell you, there is truly some bang in this coffee. We're dark roast fans over here and these guys do not disappoint. Their coffee is complex and full of flavor, and without all that bitterness that makes coffee undrinkable.
In those late nights studying you're going to need a guiding light showing you the way. Who else would you trust but Lighthouse Roasters!
http://lighthouseroasters.com/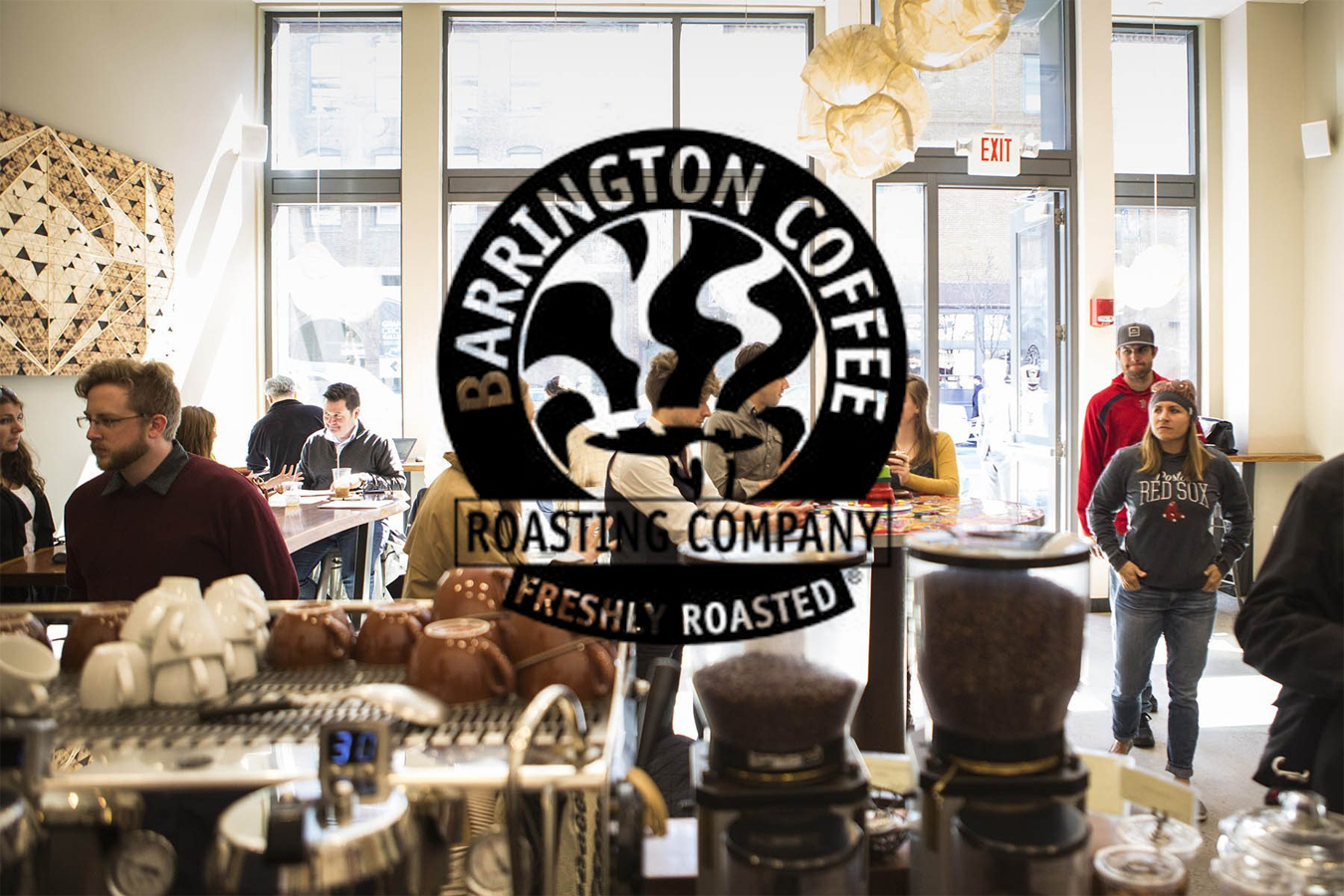 Barrington Coffee
We all have our favorite coffee shops in our neighborhoods. I am particularly lucky because my favorite neighborhood coffee also brews the best damn espresso in the world. And they're not gloating about it either. They cater exclusively to their customers and nowhere else. In many ways, it's the secret of Boston. Inside their store is just one advertisement (except for the jazz music they're playing), and that's a sign that says Barrington Coffee.
Barrington coffee offers the kind of coffee that if you brew a bad cup it is completely your own fault, because they are the absolute best. I might be a bit biased too because I live in New England. Just browse their website and you'll see a very select variety of coffee ranging from roasts and origin and various notes. The reason is that Barrington knows what it means to roast a bean right. You can get your coffee whole bean or pre-ground, dark, medium, or light, you can get a bag or a tasting mix, and you can get your subscription which is all the rage these days.
And the coffee? Oh boy, it delivers on every front. I love mine hot or brewed cold for those hot summer days which are getting hotter every year.
For tasty, sustainable, affordable, direct and fair trade, get some of that tasty Barrington bean in your life. I have, and I refuse to live without it!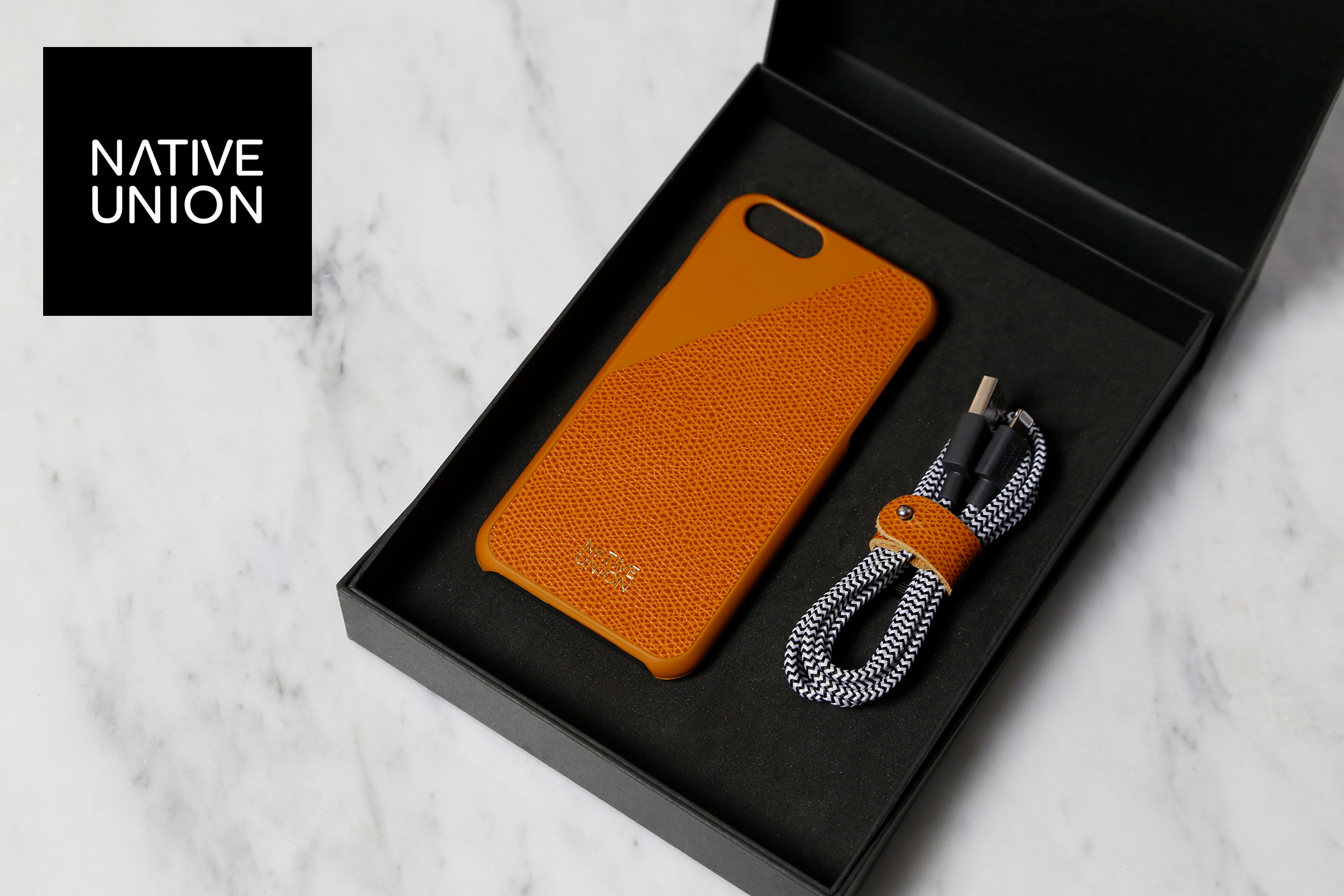 Native Union
Let's be honest, we could all stand to live less cluttered lives. My apartment is filled with speakers and wires and all kinds of electric contraptions, and I'd do something about it if I could. Lucky for us, with Native Union, there IS something we can do!
So what about all these wires and chargers you have lying around the apartment, the house, or your dorm? You know, you wouldn't need so many different wires from so many different companies if you bought the right stuff the first time. Native Union chargers are where it's at, people! Their chargers (for Android or iPhone) are made from durable bendable cables that go up to 10 feet! So you can charge your device from wherever you're sitting in the room. And as far as charging stations for iPhones go, Native Union makes a cool, slick, classy charger that works wonders! It's like Donald Trump would endorse it, except this is for actual thoughtful people and not shameless assholes!
And while you're at it, check out the rest of the accessories that Native Union carries to help you with your music device like phone cases and phone charging cables which are actually made out of durable material and are tangle-free. Not to mention, your phone will actually LIKE being hooked up to them. Do it!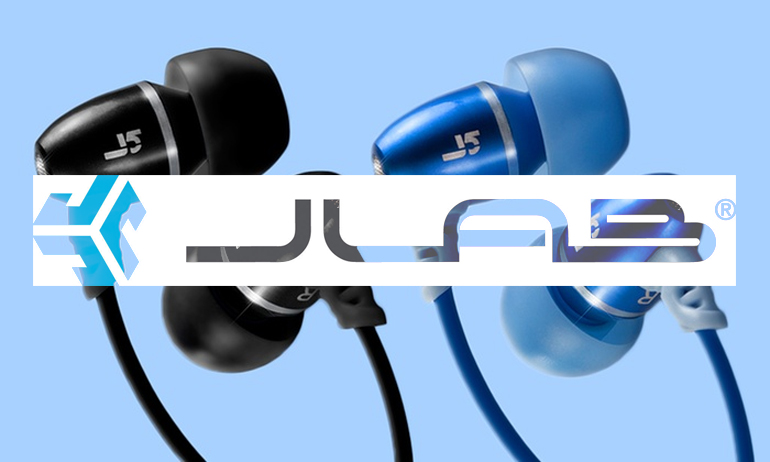 Jlab Audio
I've been looking for the perfect earphones all my life. I've come close a number of times. I've also been sorely disappointed. That is, until I found Jlab Audio. There's a reason why Jlab's stuff hits the spot. They're not just sleek and cool looking, none of that faux futuristic bright colors and clunky design. No, Jlab knows how to make audio gear that's not a complete embarrassment to wear.
But of course, we're here for the audio. Or should I say, we're HEAR for the audio. Jlab's stuff is big on sound and light on the wallet. That's right: for a crisp clean sound that packs a punch, the Jlab Jbuds are simply an industry standard. They're sturdy, cool, are designed small enough that they bring comfort and are backed by their lifetime warranty. And whether you're looking for earbuds, over the ear headphones, speakers, or accessories, Jlab has you covered on all sides. And at those prices, you'll be wondering what the catch is. The catch is great sound!
Are you jumping on the wireless bandwagon? Well, I feel sorry for you, but lucky for you, Jlab has made the venture over to bluetooth earphones as well.You get the same great sound for the same low price and a bluetooth piece that's actually reliable.
Do what I do: get a pair of Jlabs, fall in love, then buy a pair for everyone you know.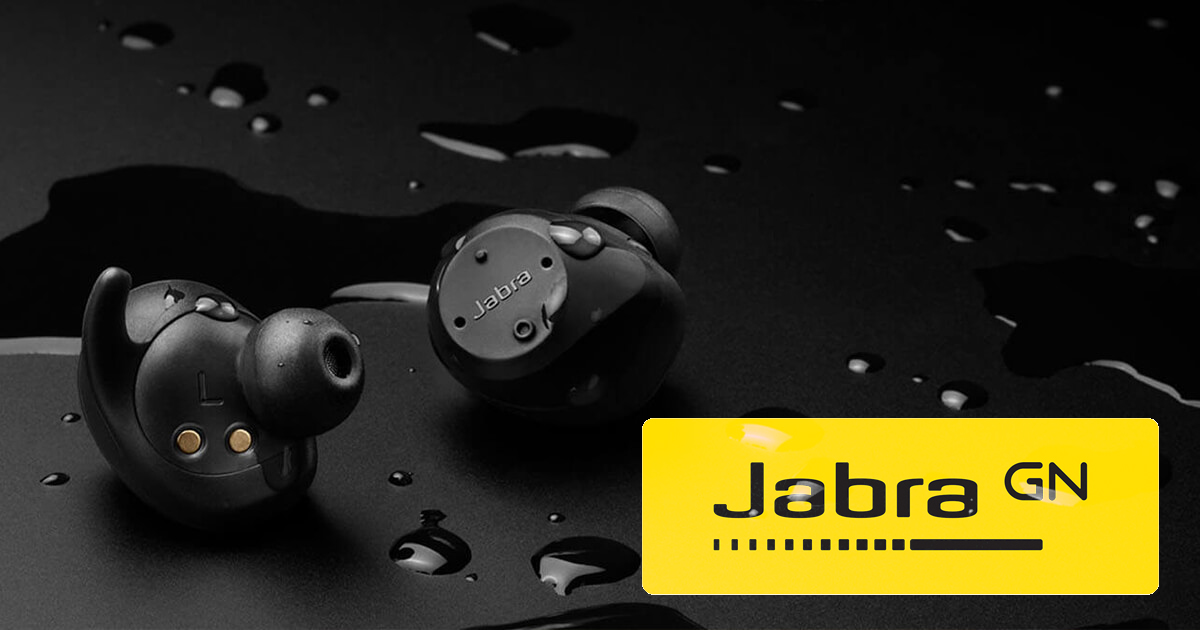 Jabra Bluetooth Earbuds
Please don't tell me you're one of those people who only wear the earphones that comes with your phone or MP3 player. You fool! Don't you know those earbuds are supposed to be a last resort? For great sound you need to look for people who've made a career of providing gear that's focused on giving you great sound. And Jabra happens to be one of those people we're talking about.
We've feature Jabra a couple times already on our site and that's because we love them so much. We're so impressed with their innovative design and sound quality that we can't wait to see what they do next.
As anyone who has an MP3 player will tell you, the earbuds that are automatically included with your player are the cheapest, and clunkiest pieces of crap you'll ever encounter in your life. After all, they're focused on the MP3 player itself and not the earbuds.
And what about those dangling wires you struggle with all the time. Think your only choices are with some former rapper's cheap headphone company? Forget about all that with the Jabra bluetooth line. With them, it's no mess, no fuss! As far as audio is concerned, this is Jabra we're talking about so you know you're getting quality. So not only will you get the best audio during your commute or workout, but you won't miss a beat either.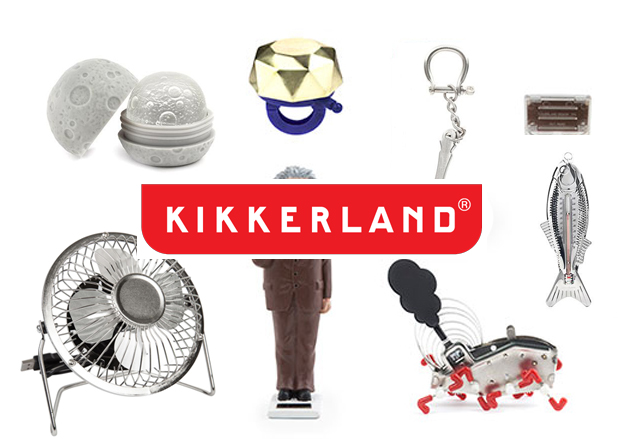 Kikkerland Design Inc
Look at that empty corner in your room, or that empty spot on your shelf. Feel like something is missing? Well that's because we're ALL missing something in our lives. Kikkerland is the kind of company that has everything, and we mean EVERYTHING, you need to make your life fun and easier. Their range is absolutely mind blowing and we challenge you not to spend hours and hours looking at all the cool products they have to offer. And we're talking things you didn't even know you needed.
Let's talk about some of cool things you can get at Kikkerland, shall we? You can get bathroom products, kitchen products, bedroom products, electronics, toys, stationery and accessories. Of course they're the perfect place to go when you need to shop for that person who's so hard to shop for, but we dare you not to start thinking about yourself while we're at it. Kikkerland is just a wormhole of cool stuff, from things like keychains, thermometers, coffee brewing gear, fancy windup toys for kids (which you'll want to keep for yourself), ice cube trays, to puzzles. Do you see what we mean? The spectrum of cool stuff at Kikkerland is shockingly large.
So yes, that corner in your room IS empty and DOES need something cool. Kikkerland is here to help and will up that little space in your heart while it's at it too.

Teepublic
Are you the kind of person who visits those shirt-a-day websites where you can only get a specific shirt design for 24 hours? They seem to be popping up all the time, right? It's almost a chore to have to constantly check those sites and you actually kick yourself when you miss a day. Here's a little secret, most of those sites suck because most of those designs SUCK. How many more Nintendo, Dr. Who, or Adventure Time shirts do we need? Aren't you better off looking for cool fresh designs made from references you actually like?
That's why God invented Teepublic. They're a site that not just features all those designs from those sites but also have cool unique designs of their own. Look, your tshirt collection needs a desperate overhaul and Teepublic are the ones to help you get that done. Just check out their site and you'll get lost in a wormhole of cool designs and pop culture references. Their shirts are just so creative and unique.
And when you find your perfect design, you even get to custom pick the kind of shirt you want, the color, the cotton content, and the style. How cool is that? You get what you want, when you want, and how you want it. What more could you ask for. Teepublic has you covered!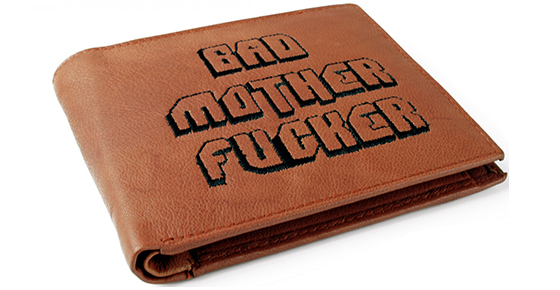 Bad Motherfucker Wallet
Pulp Fiction is arguably one of the greatest movies of all time. And as with any great movie, it's quotable from beginning to end. And for true lovers of the movie, there's nothing cooler than owning a prop or taking your quotes to the next level. For those people there's the Bad Motherfucker wallet.
Nevermind that we're big fans of the movie here on Ground Control, we are also in desperate need of a new wallet. What the BMF wallet does is almost unfair: it's a cool perfect replica of Jules' wallet but also, gosh darn it, it's a VERY good wallet. So it's almost a shame if you don't use it. Made of brown soft leather with embroidered letters, the BMF wallet is a strong, versatile, spacious and comfortable wallet to use. So much so that you'll almost forget why you bought it in the first place. It almost becomes your second skin. But then again, you're going to get so many compliments for it (I've gotten several myself), that you'll soon remember.
The Bad Motherfucker wallets. You think they're cool, but your wife/girlfriend will hate it,and THAT'S why you'll love it.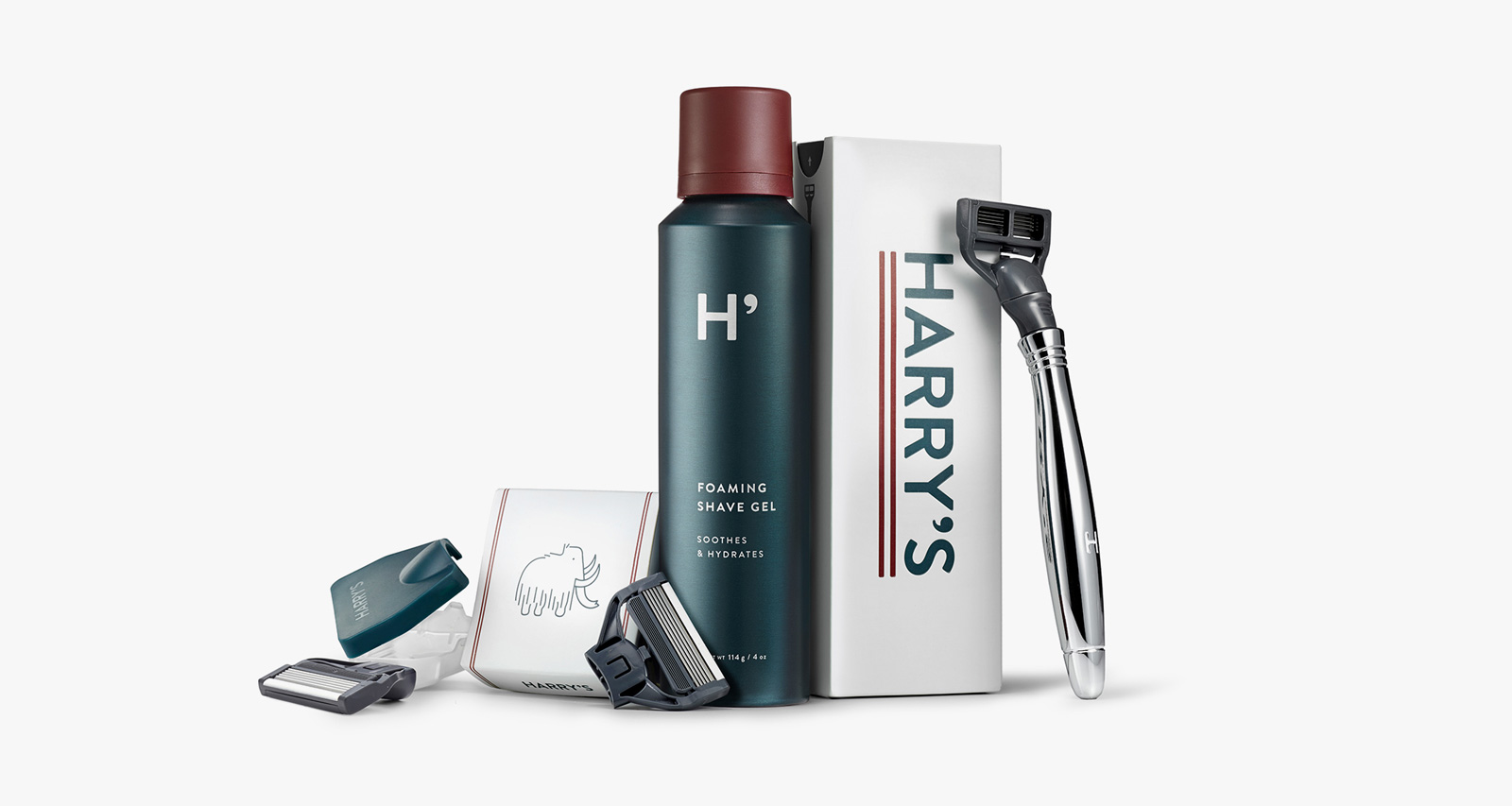 Harry's Shaving
There's a probably a reason why Harry's is becoming such a ubiquitous company. Because they offer such a damn fine product. Yes, men's grooming has taken off over the years to the point where men aren't ashamed anymore of taking care of their facial hair. You might be a bearded fellow, a clean-shaved guy, or someone who likes a certain hairy pattern on their face, but there's no reason why you should be using an inferior product to get the look you want.
There's been a huge trend lately in the older shaving style, with straight razors, safety razors,and lathering bowls and brushes. There's nothing wrong with that, but instead of looking backwards, Harry's shaving company is looking forward and building on what we've accomplished with our shaving gear.
Harry's offers your standard blades, sure, and they do a hell of a job. Their shavers look like they're from the damn future, and they feel like it too. Their shavers have five — count them, FIVE — blades for the smoothest shave you'll ever get. Their shaving cream goes on smooth and feels so great on your face, that post-shave balm hits the spot, and don't even get me started on their face wash. I've been looking for the right face wash that actually wakes me up in the morning and makes my face feel great and I think I finally found it with Harry's. And best of all? Harry's isn't going to charge you a fortune.Their prices are so affordable and the product they deliver of such high quality that you'll wonder how you ever lived without them.
So go ahead, be a dinosaur or experience the next level of shaving. Get some Harry's in your life.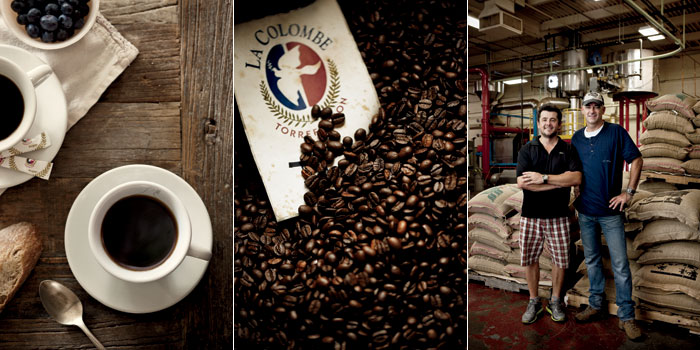 La Colombe Coffee Roasters
I remember the good old days in Philadelphia, sipping iced coffee at Rittenhouse square. The coffee culture in Philly was definitely catching up to the rest of the US (maybe it was even one of the leaders) and when La Colombe came along, you knew we were definitely in business.
La Colombe didn't just instantly set the standard for good coffee in the city, it gave other coffee roasters a run for their money. And that's because La Colombe didn't just offer a superior cup of coffee, their roasts were impeccable and their whole aesthetic was immediately eye-catching. They gave us what we wanted and pleased both our eyes and our tastebuds. Slowly they expanded to multiple locations in the city and they're now becoming a national institution.
Lucky for me, living in Boston now, I can still get some of that great La Colombe coffee all the way in New England. Their online shop lets you sort by roast, flavors, origins, and blend, and they even know how their gears and accessories. And look at that design! Simple yet eye-catching. La Colombe simply does not disappoint.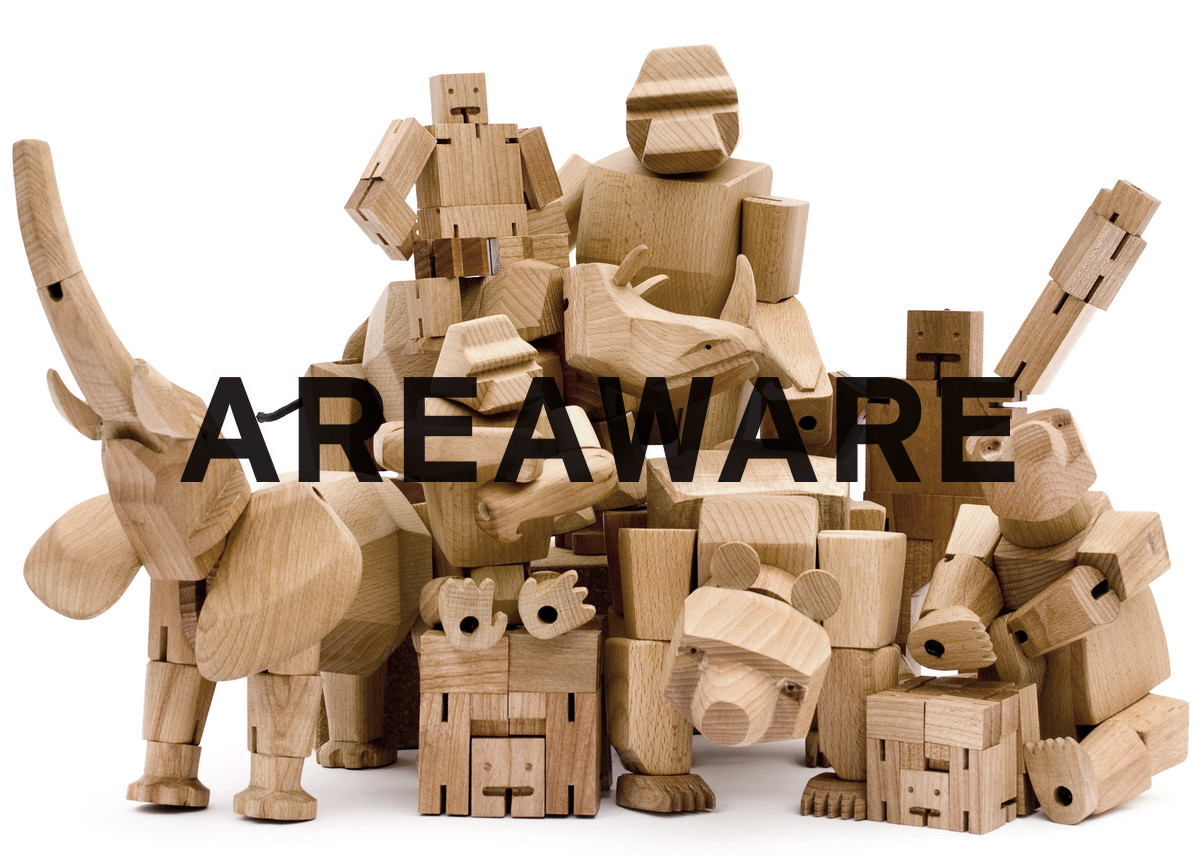 Areaware
One of the reasons we love Areaware is because they're just so damn crafty and imaginative with their designs. Areaware is the kind of company that understands the importance of convenience and design. Look through their collection and you'll find a wide range of cool toys and accessories, for both young and old.
Their designs are so cool and sleek that you'll just want to try them all out. Whether it's as simple as their bottle opener, building blocks, wooden robots, keychains, pillows, or puzzles, there's an air of nostalgia to their stuff. Probably some of that has to do that the material is as important as the product themselves. Just look at that beautiful wood, those shiny polished metals, that immaculate paint job. Areaware makes things that are pleasing to the touch and that you'll actually want to touch and use.
They offer the kind of tools that look good on display, know what I mean? Areaware can be our dirty little secret because they're going to get you out of a difficult bind when you're shopping for that special person in your life or if you want a common house accessories that looks completely reduced and reinvented.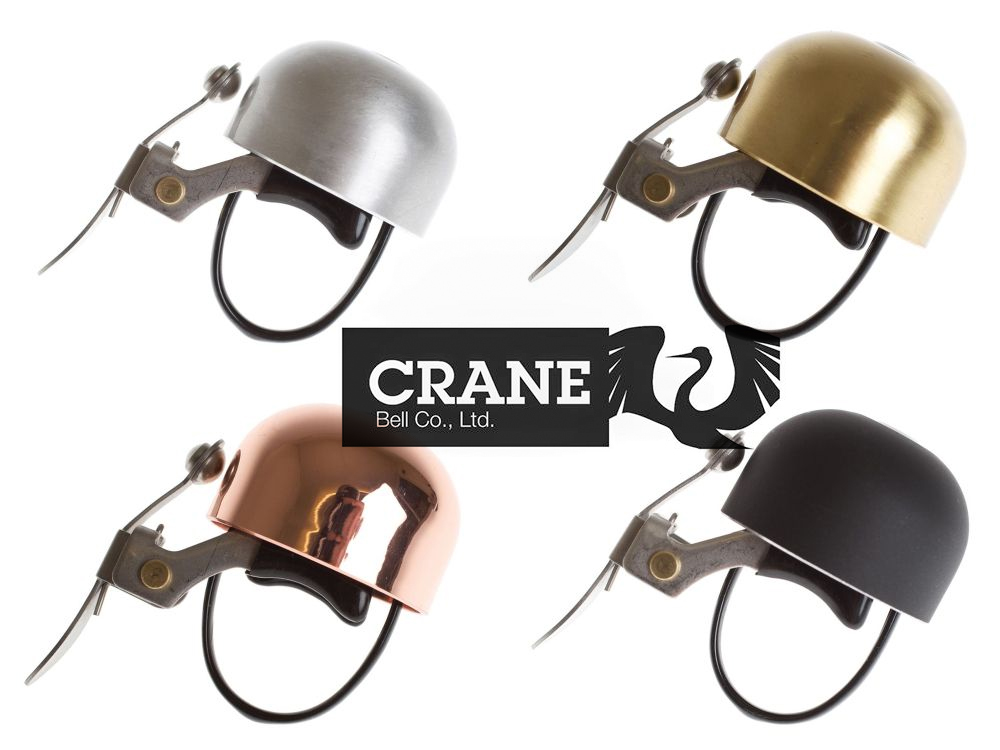 Crane Bell Co
You read that right: bells! Never underestimate the bicycle as a viable mode of transportation. I myself poo pooed it for the longest time, because well, we're all supposed to be adults, right? Living in a place like San Diego it makes sense that the bicycle would take on a function other than work commute, but living in Boston has taught me the error of my ways.
And don't underestimate bicycle gears either. Although we might expand in the future, we want to start with the basics here and make sure you're using a good bell on your bike. Crane Bell is by far the coolest bell makers out there because their bells are not just easy to set up, strong, and easy to use, they're also damn cool looking. Their styles vary from small, large, round or domed, and they even have some hand painted designs. These look so cool you might just get distracted while biking, but you know you're gonna get some cool compliments.
So, think about your accessories and start with your bells. Start with Crane Bell Co.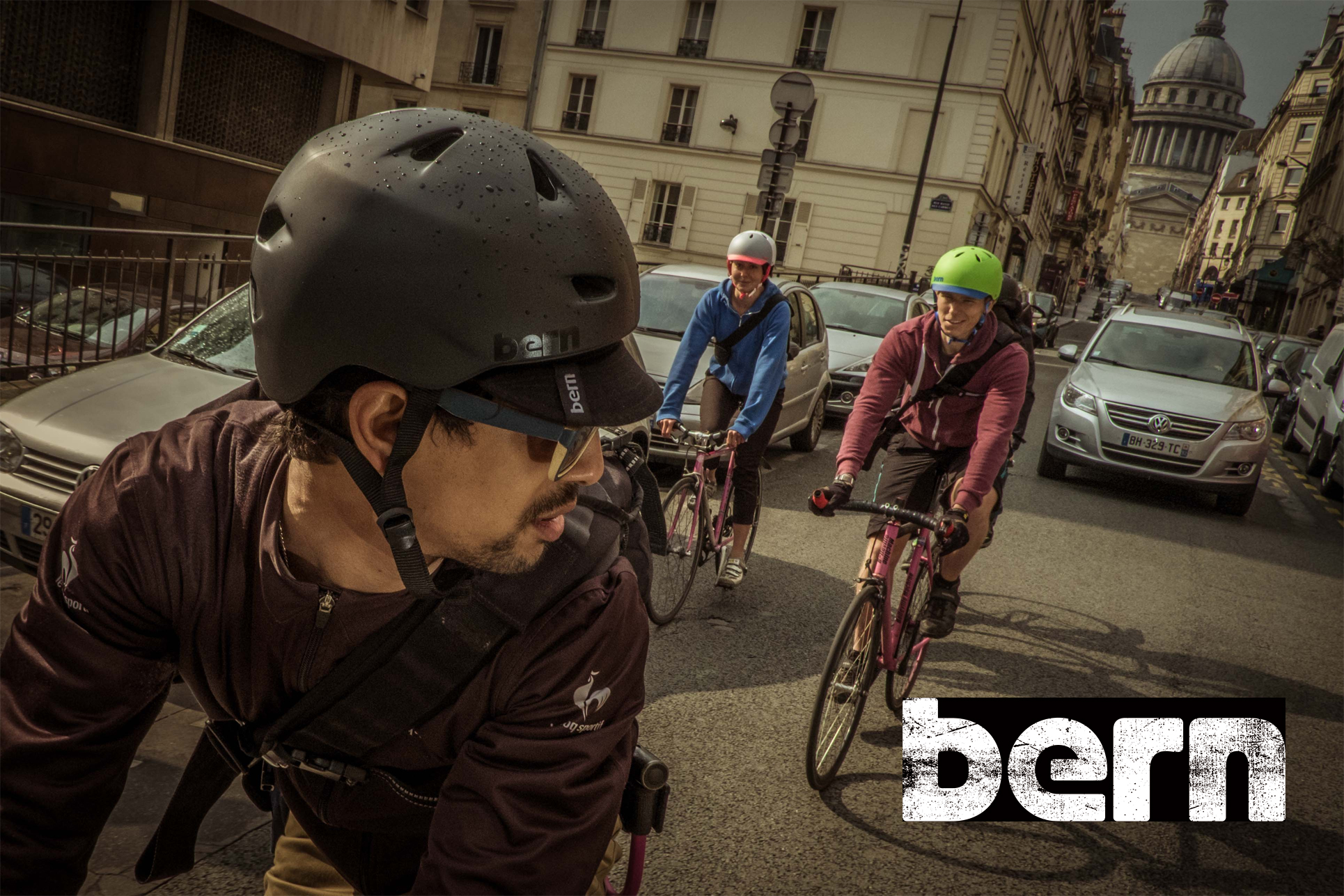 Bern Helmets
Ah, the bicycle helmet. It's both a blessing and a crutch. You know you need a good helmet when you bike, but the whole point of riding a bike is that you get to be free and out in the air. But then you run into a situation where you get hit by a truck and are you ever glad you had a helmet on. Trust me, it can happen.
The problem with helmets is also they they either don't fit well, are goofy looking, or poorly designed. You want to wear a helmet but you don't want a sweaty scalp by the time you get to work, you know what I mean? Each person has their own noggin and their own preference and Bern has the style for each of those situations. Whether you're biking through town or out in the wild, whether you want a visor or not, whether you want an open design or more enclosed scenario, whether you like black or watermelon pattern, Bern is going to make sure you get what you need and will make sure you pick the safe choice.
Personally for our money nothing looks more classic and sleek and cool than their Lenox helmet. It's just built to look appealing. It's comfortably padded on the inside and even comes in various sizes to make sure you get that perfect fit. And with Bern helmets that's what you're going to get, the perfect fit for your bike and your commute.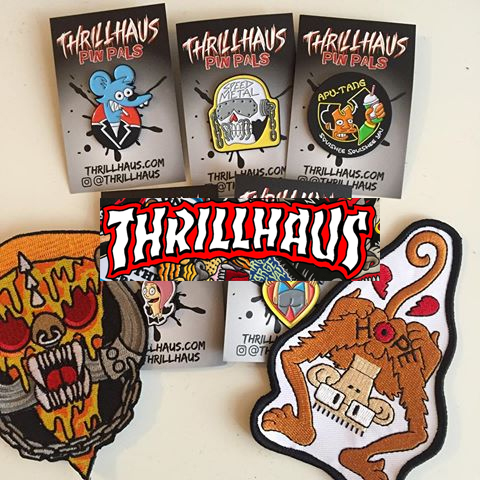 Thrillhaus
It's the age of the pins and patches, let's face it. The jean jacket has become a choice article in everyone's wardrobe, and with that comes flare and creativity. Nothing gives your clothing that perfect personal touch better than a pin or patch that speaks to you.
I've had my eye on this movement for a while and while there's been some great designs and companies out there, Thrillhaus really stands out to us. Mostly it has to do with the fact that they're clearly punks with good taste. And by that we mean that they know their punk rock fundamentals and like the Simpsons, Futurama, Twin Peaks and Adult Swim. This of course leads to some of the most unique and must-have designs you'll ever see. Of course you'll find a dozen designs to fall in love with when you look through their catalog, but you'll need to act fast as these things sell like hot cakes. Oh and another cool thing about Thrillhaus is that Sourpuss is handling their orders which means you'll get your gear quickly and in perfect shape. No waiting for shipments from Australia here, boy!
If you don't have some Thrillhaus pins and patches on your jacket or coat, you simply haven't reached your potential….yet.
https://www.sourpussclothing.com/brands/thrillhaus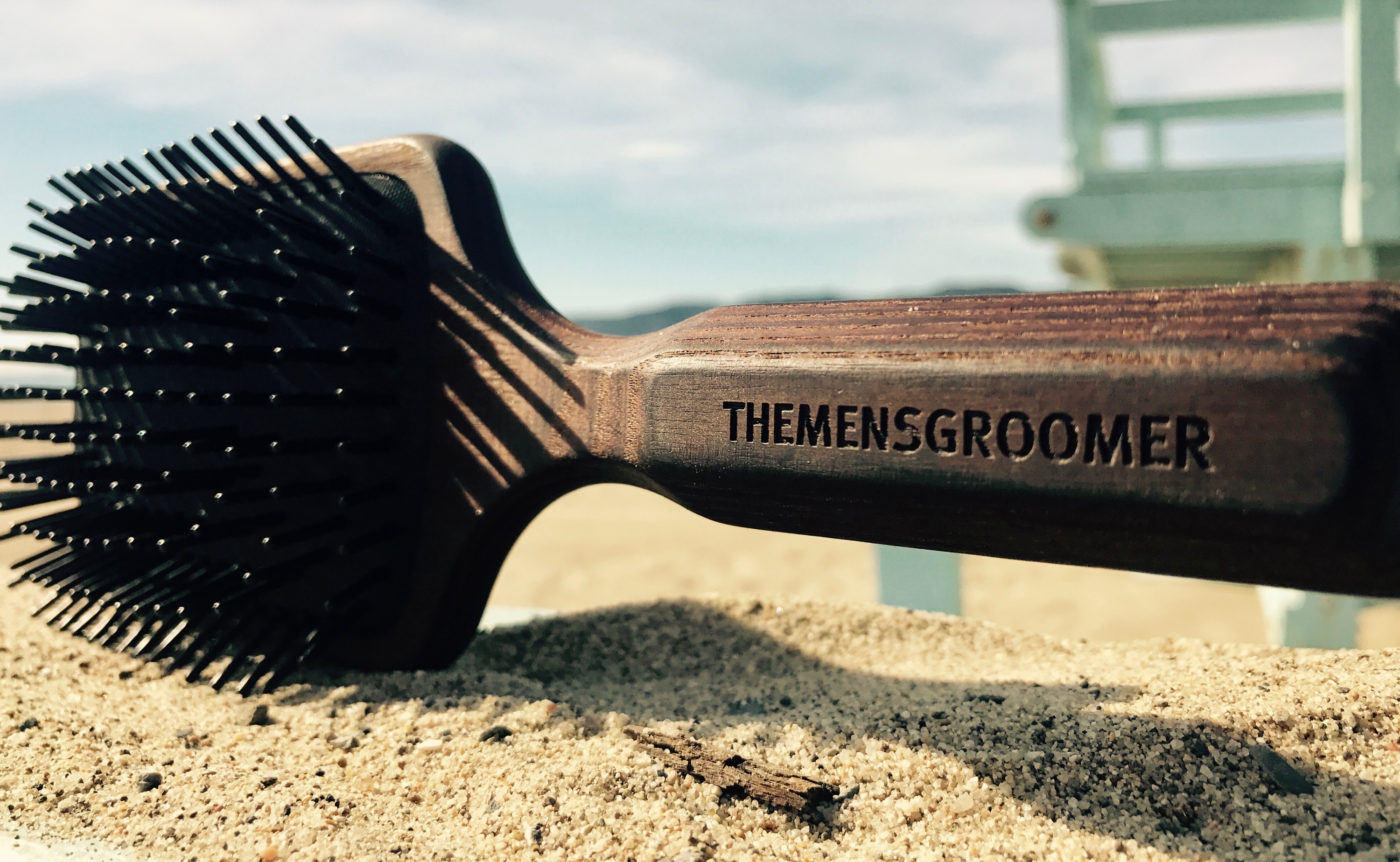 The Men's Groomer
Folks, we've talked your ear off about beard cleaning, and cleansing, oils and balms, and shaving products. Did you know that all those things are only half the battle? I wear a pretty hefty beard myself and my hair can get more than a little unruly, so I would know. The thing that most people won't tell you is that you also need a good brush to get the job done. Scratch that, as a guy you just need a good brush in general that you can use for both your hair AND your beard. I used to think all brushes were created equal, but that's not the case.
I used to delve in combs and the like, but it's only when I got my hands one of these Men's Groomer brushes that I realized what a mistake I had been making. Because these brushes don't just feel incredibly nice in your hand (with a firm wooden handle) and on your face (with a brush that gives a smooth feel), but the results are like night and day, because after a thorough brushing with one of these guys, your beard and hair will look clean, sleek, and actually presentable for once. So you'll go from a wayward sailor to an elderly statesman. The trick is in the thick dense bristles used in their brushes which work to not just organize your beard (and head) hair better, but also distribute oils and balms more smoothly and evenly. Yes, you will have frizzy hair no longer with these high quality additions that actually make your hair smooth to the touch and not sticky and gross.
No collection is complete without a Men's Groomer brush.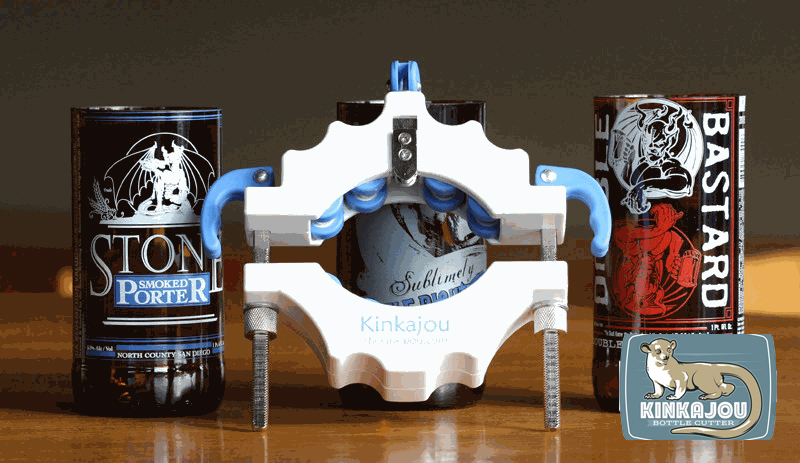 Kinkajou
Have you ever drank out of a beer bottle so cool, you wanted to keep it? We live in a new age of beer, where both the varieties and the designs have completely taken off. So if you've found yourself pouring a beer, admiring the design on the bottle, and taken that bottle home, I completely understand that feeling.
But now you have those bottles piling up and your apartment is starting to look like a frat house. You know the only option is to make your bottles into drinking glasses, and you know just the ones who would make the grade. The question is, HOW are you going to do it?
I faced the same exact problem not too long ago and was absolutely flummoxed as to how I was going to make that happen. I even saw a professional glass cutter who managed to ruin my glasses. The only thing that has worked for me is Kinjakou.
The reason why Kinkajou should be your go-to source for glass cutting is that they focus on one thing and they do it well. Kinkajou glass cutters are easy to use, safe, and incredibly effective. I've so far had a 100% success rate because their videos and guides are helpful and the thing is just so damn easy to use. I now am the proud owner of several cool bombers-turned-glasses and I daresay, I love drinking out of my hard(ly) labor. I owe it all to Kinkajou.
So clean up house, do something useful with those glasses and give your place a little bit of class with the Kinkajou glass cutter. It's the best in the biz!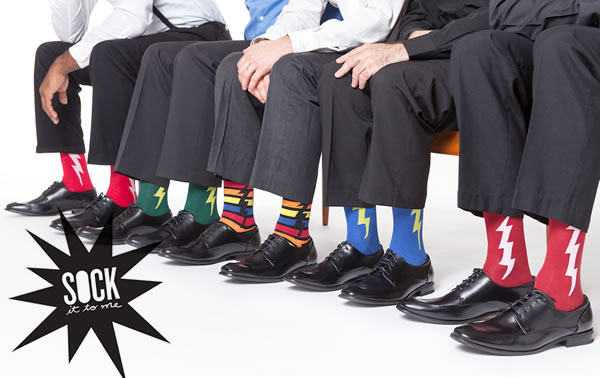 Sock It to Me
Few companies are as vital and fun as Sock It To Me. Just like a car on the road, you gotta take care of the high-contact parts of your body when you're getting dressed. That's why underwear and socks go hand in hand and why Sock It To Me should be on your radar. A company with a singular focuses cares about their product.
One look at their designs and it's hard not to see that these guys care about the look of their products. They range from science, to music, to pop culture in theme and don't look like those douchey sports brands. Most importantly, Sock It to Me socks and underwear are comfortable as hell. No underwears riding up, no socks dropping down to your ankles. They're absorbent and you just feel clean and ready for your day when you're wearing them. And they're constantly adding new styles!
So honestly, what are you doing with yourself? What are those holes in your socks and underwear? Go to Sock It To Me, get yourself a pair of everything, and start living your life right!