To say this has been a strange year would be an understatement, so it's no surprise we want to do a little extra this Holiday season. And you can't have a Holiday season without the Ground Control Holiday Buyer's Guide. Like every year, we are bringing you some classics that are tried and true and some newcomers to keep things nice and fresh. These gifts range from high to low end, so you have a good range to pick from. Remember, it's been a stressful year and nothing eases the pain like a gift. A gift for your loved ones and a gift for yourself. So, let's get to it: it's the Ground Control Holiday Buyer's Guide!

Wyze Home and Health Tracker
We've been fans of Wyze for a while now, ever since they put out the gold standard in home surveillance cameras. Wyze figured out that you can make something affordable and highly effective. We use their cameras around the house for security and baby monitoring and they never fail.
What's great is that Wyze has been expanding ever since in the field of home surveillance by improving on the outdoor camera, the smart bulb, and the doorbell (which is coming soon and has us excited). And now Wyze is taking a crack at self improvement and fitness.
One thing that makes using Wyze products so fun and easy is that they're all interconnected on the same app. And that's certainly helped me work on my personal health when I use their new scale and fitness band. Their scale is easy to set up, measures weight and body fat, and links up with your app and band. I've never been a person to use a fitness tracking watch, but that's because I haven't met one I've liked. Until the Wyze band.
The Wyze band fits comfortably and snugly, which is incredibly important for a device you're going to shower and sleep with. This thing measures heart rate, sleep cycle, and steps. It's also full of gadgets like a stopwatch, weather forecast, night light, alarms, and workout calculator. I've used it solely to help me get in better shape for the holiday, and I'll be damned if it hasn't worked already. What's important to note here again is that Wyze products are incredibly affordable and are accessible to anyone. They're priced like stocking stuffers but look like the main event. Good things come in small packages. Good, good things…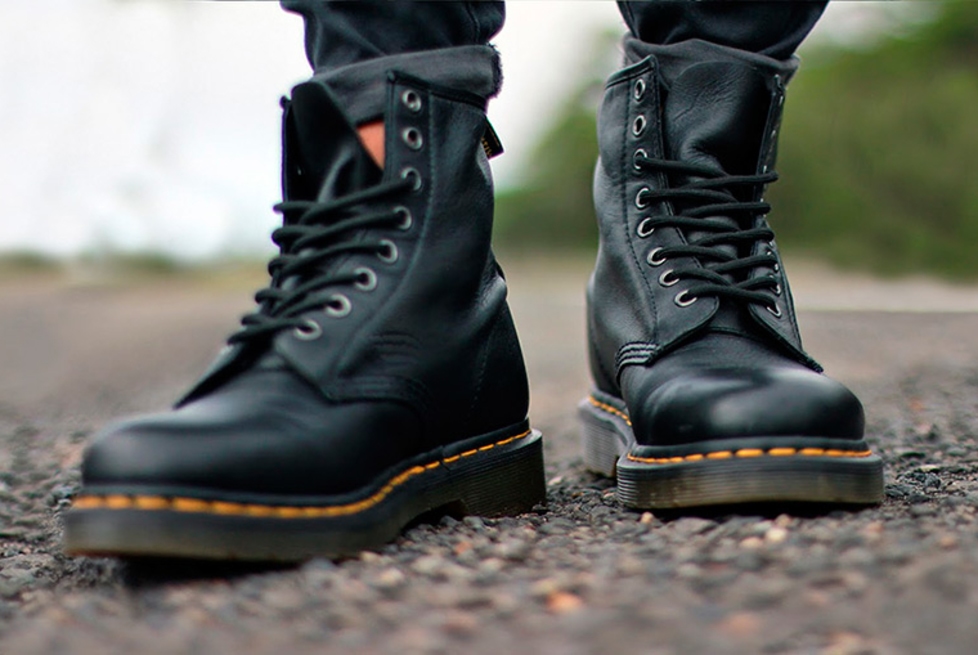 Dr Martens Shoes
We keep featuring Dr Martens because we're just so in love with them. And, they're one of the few inanimate objects that actually loves us back. Don't try to argue otherwise — you don't know Dr. Martens like we do.
No, but seriously. If you don't have a pair of Dr Martens in your life, you need to seriously rethink what you're doing with yourself. We're in New England, and with the brutal winter coming, we know we're going to need some essential footwear to keep us going. If you didn't know it, the classic Dr. Martens boot is the perfect foil for the snowy and slippery streets. They're just a staple of any wardrobe. And if you've already checked that essential footwear off your list, you need to look closer at the Dr. Martens catalog, because you're in for a couple of surprises.
Over the years Dr Martens has vastly expanded their shoe styles. They run the gamut of classic, casual, hard terrain, every day, or simply outrageous. Dr Martens shoes seem to give a unique twist to a classic but still remain their old true self. Whether it's sandals, work shoes, or casual sneakers, they've managed to be as versatile as they are classic.
We needn't say more. Get yourself a (nother) pair.
https://www.drmartens.com/us/en/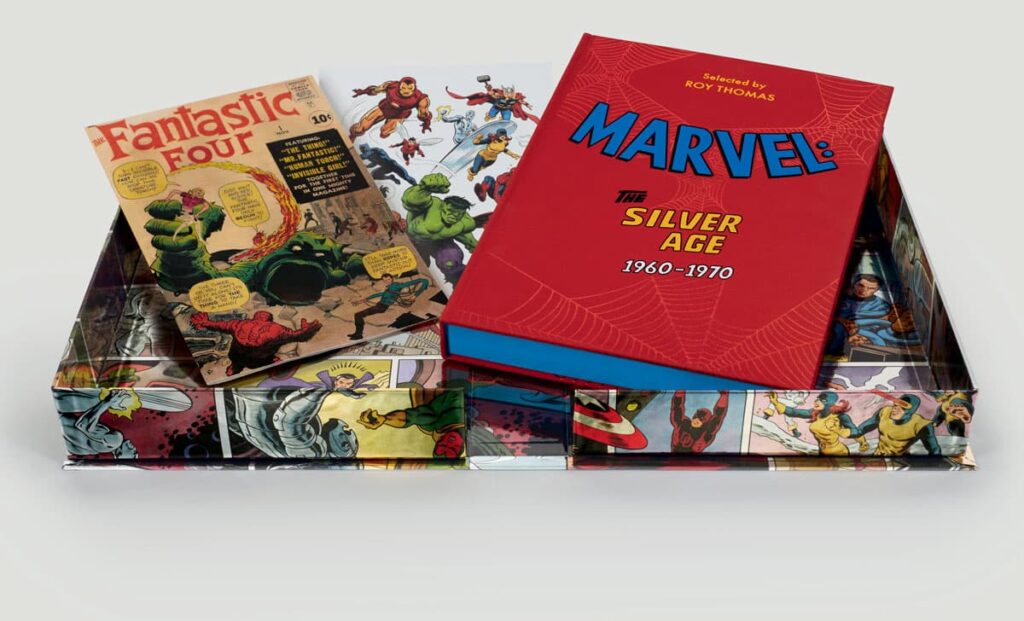 Folio Society Books
Folio Society has quickly become the Criterion Collection of books, and as a fan of both books and movies, that's saying something.
If you're not familiar with Folio, they're publishers of the definitive version of just about any books. They focus on the classics. They're immaculately curated and beautifully reproduced and presented. A look through the Folio catalog and you'll find books ranging from classic literature, science and non-fiction, sci-fi, fantasy, religion and poetry. All of them in a revamped, redesigned hardover format and absolutely essential reading.
We'll just focus on three of their releases: Dune, Marvel Silver Age, and The Structure of Scientific Revolution. Hopefully that gives you an idea of the range Folio society has in their publishing. Dune, a sci-fi classic, is wonderfully redesigned and includes all new artwork; Marvel Silver Age collects the essential comics in one of the most important ages of comics in large, reworked, and remastered art; and The Structure of Scientific Revolution will make you rethink how we know what we know. All of them are oversized and the definitive edition to the books. If you know a book enthusiast or recognize a book in the catalog as a favorite of a friend's, then you can rest assured this is the edition they'll want to have.
Seldom have essential books been preserved and polished into such a beautiful form.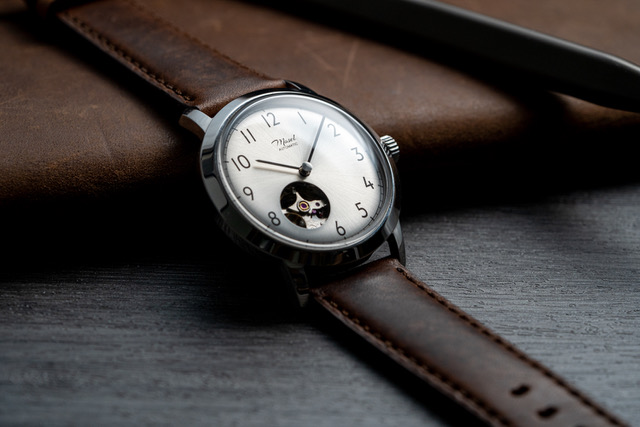 DIY Watch Kit
We all have that person in our life who's impossible to shop for. They're meticulous, stubborn, quirky, and incredibly insular in their hobbies. They're uninterested in anything they didn't come up with themselves. People like that can only appreciate gifts that come as a challenge. Lucky for you, DIY Watch Club is here to the rescue.
DIY Watch Club not only offers some of the sleekest, most beautiful watches, but they let you do the work in assembling them. It's the ultimate way to bond with your watch, and imagine being able to retort to a wonderful comment on your beautiful watch by saying, "Oh, I made it!"
Before you think this is a task that's too hard for the average person, DIY Watch Club offers everything you'd need with a complete kit. You get the guts, the engine, the tools, and a detailed guide with videos to help you put it all together. It's not going to happen overnight, but with some dedication, you'll find some great satisfaction in putting your own watch together.
This is a great gift for those of us who have been wanting to get into watch-making, and like we said, the ultimate gift for those who have it all. Or so they think…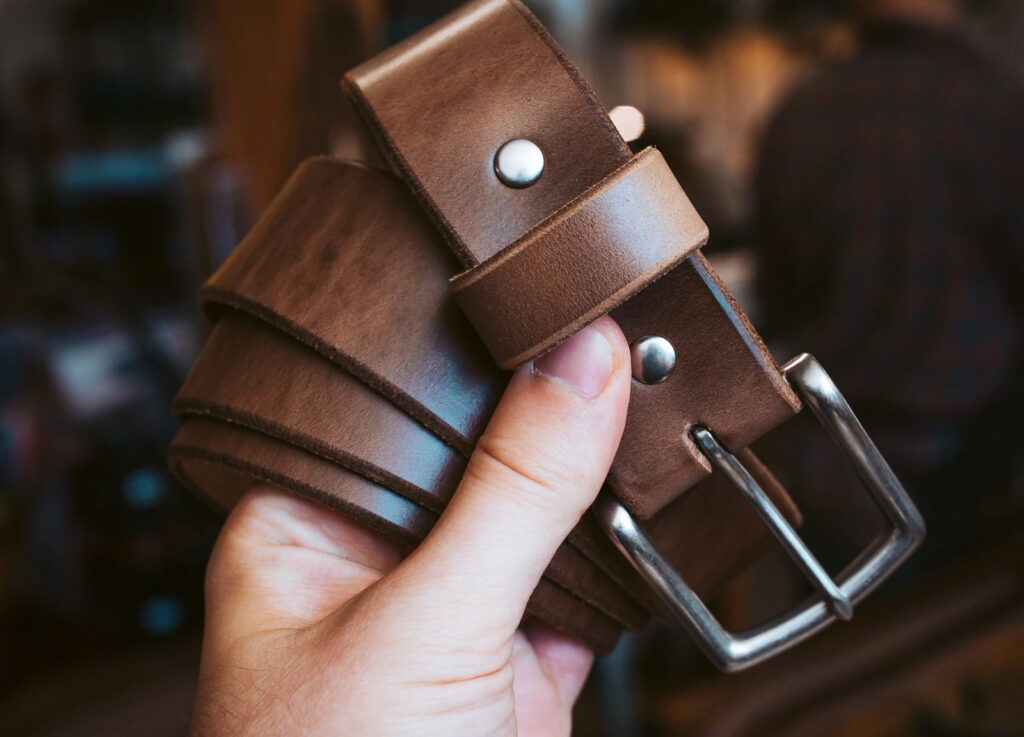 Popov Leather
We love that we get to feature Popov Leather back to back in this year's guides. Maybe it's because we felt it was such a good fit. In our Back to School Guide we featured their wallet, which is the wallet to end all wallets and maybe the last one I'll ever buy. But the thing is, looking at the Popov Leather website will make you covet all sorts of things. As we were working on our B2S guide my watch was about to fall off my wrist due to its worn out leather straps, and my belt was on its final legs.
Popov Leather came to the rescue. A quick YouTube search to educate myself and I was able to replace my leather straps. It's immediately contoured to my wrist and feels so nice I forget I'm wearing it. Their belt feels like it was carved for a Norse god: it feels impressive in your hand. Impressively smooth and soft, as well. I've had some shoddy belts in my day, ones that feel more like plastic than they do leather. I think I might die with this belt on.
We'll mention this again, because it's so important. Popov Leather is a small workshop based in Canada. The material is carefully sourced and worked by real human beings who are working on a craft. These are not robots, but actual craftsmen who are forging these items. So there's a human quality to this stuff and that is something worth preserving.
Popov Leather has the kind of quality you notice right away. It's nice to look at and feels good to wear.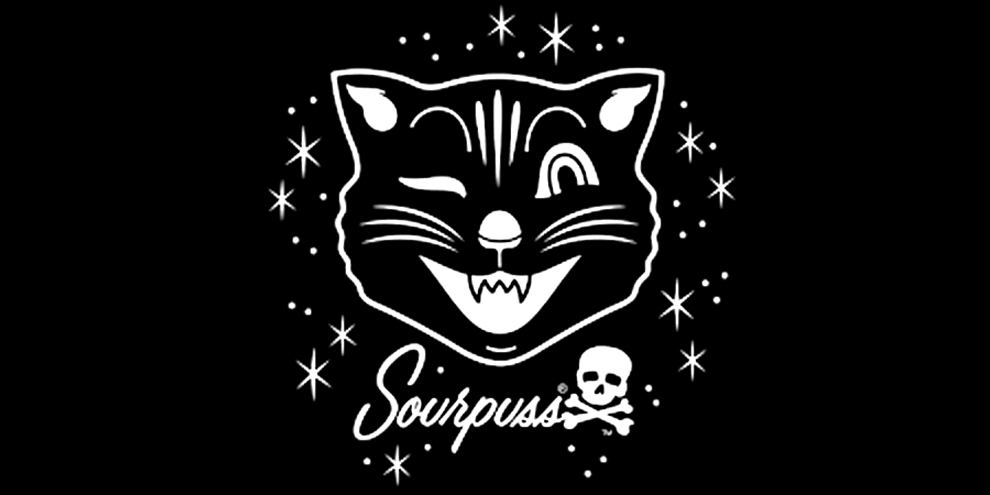 Sourpuss Clothing
Sourpuss won us over with how they've brought the fun back to clothing. If you're wondering what kind of clothing they carry, think about the favorite punk or goth in your life. Oh, that person is YOU? Well, have I got news for you!
Browse the Sourpuss website and you'll find a fine curation of some of the best, most unique clothing and accessory developers around. They're like if Kikkerland listened to Motorhead. At Sourpuss you'll find all kinds of home accessories for the kitchen, bathroom, bedroom, ranging from decorations to displayables to wearables. Personally, I couldn't resist the coffin shelves which I display in my basement with all my knick knacks.
But where Sourpuss really shines is in the clothing department. They have an extensive variety of women's clothing ranging from coats, gloves, scarves, skirts, dresses, sweaters, and even lingerie. It's all a little bit extra in the personality department to set yourself apart from the basic normies out there. Whether it's cult pop culture or music related, they get it just right.
At Sourpuss you can find the perfect gift under the tree or stocking stuffer (or 10) for that grumpy punk in your life and bring some cheer to their sad existence.
https://www.sourpussclothing.com/

Audio Technica LP60-XUSB Turntable
One of the joys of doing these gift guides is reviewing new Audio Technica gadgets. We've long been impressed with their headphones, microphones, and turntables. If it has an AT label on it, you're getting an outstanding, well-crafted product. There's no two ways about it.
We're all spending more time at home than ever before, and I'm hoping this will make people rediscover alternate ways of listening to music. I have repeatedly been asked what turntables I would recommend for people wanting to get into vinyl listening, and I undoubtedly recommend an Audio Technica turntable. This year, Audio Technica has updated their LP60 into the gold standard for music fans wanting to expand their horizons into vinyl.
A good record player shouldn't cost much. It should be reliable, versatile, and give you great sound. The AT60XUSB is all of that and more, because it's been updated with a USB output that will allow you to play music off your computer speaker, or use your laptop as an amplifier into your headphones. So it's the same workhorse, reliable, versatile record player updated for the modern age. Of course the design is simple and sleek and conveys a look that means serious business. Best of all, the AT60XUSB is is incredibly affordable at $150, making it the best choice for those curious about vinyl or for music lovers in general.
https://www.audio-technica.com/en-us/at-lp60x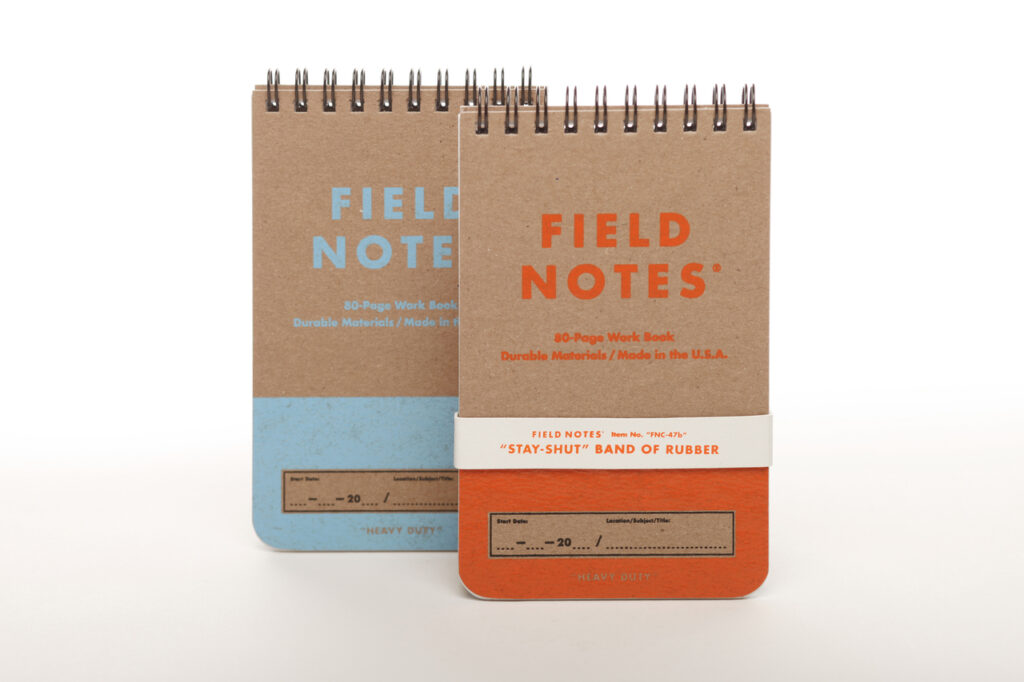 Field Notes Notebooks
Ah, Field Notes. Just about our favorite notebooks around. Before you scoff at the idea, let me just tell you why Field Notes are so important. Basically because your life and the way you take notes is important. This is more than just a writing surface, it's a way to interact and get intimate with your thoughts.
I'm absolutely serious.
There's a certain romance in turning our thoughts into written words that's simply lost with a word processor (like I'm using now) or even worse, texting. To put it simply, when it comes to writing legible words quickly, the digital platform is definitely where it's at. When it comes to actually putting a part of you on paper, there's no beating the analog form. And when it comes to analog form, there's no beating Field Notes and their ring memo books.
My work is a very fast paced place, and I can never take down notes or access them fast enough. I have a notebook, but I keep defaulting to the Field Notes ringed memo books and Front Page notebooks. As someone with sloppy handwriting I've noted that having a vertical surface is the most efficient way to keep my notes neat. They're also easily accessible and easy to reference when I need to look up old ideas. And of course Field Notes also makes a nice looking product so it's something you'll be happy to go back to. It's both aesthetically pleasing and incredibly practical.
Simply put, Field Notes makes an essential notebook that both looks good, and good at what it does. That's high praise.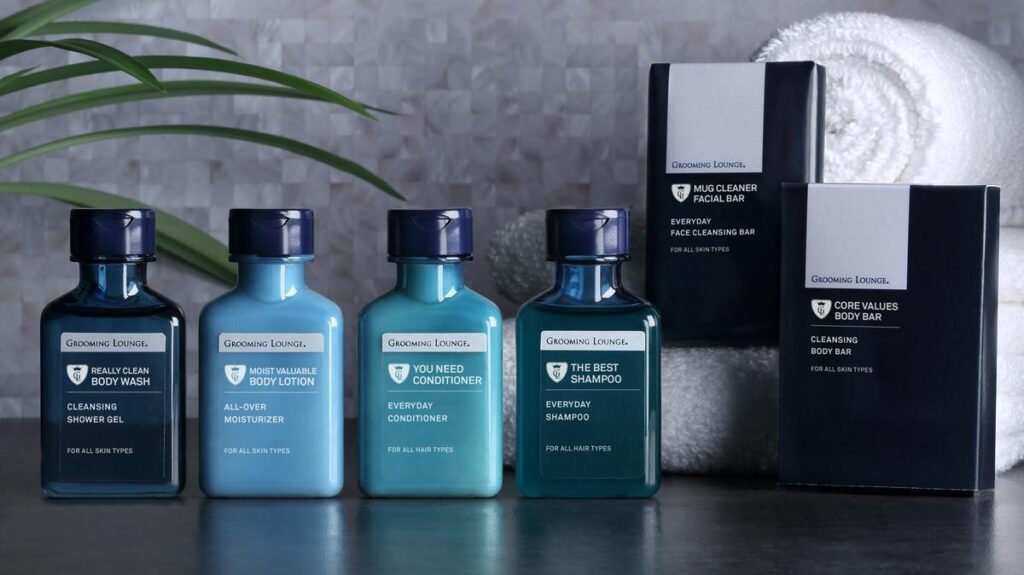 Grooming Lounge
We live in a time when men don't have to be afraid to take care of themselves. This idea that being a man means being low maintenance died in the 60s. What's important is to take care of yourself and hygiene is the foundation of that.
Grooming Lounge has been on our radar for quite some time and their Core Values kit is the perfect place to start. It contains their body wash, deodorant, and talcum powder. As a talcum powder aficionado, I'll just say that I've yet to find something that feels as soothing and is as absorbent in my shoes like Grooming Lounge. Next is the body wash, which right off the bat gives you a massive amount of lather, which is essential in my book. It gives you a deep clean and leaves you feeling untouchable. And finally is the deodorant, which has basically made me rethink deodorants. Let me tell you why. I'm a smelly gross man and nothing short of an antiperspirant stick has been able to keep my smells away. Grooming Lounge makes the only deodorant I've ever tried that actually works for me. That in itself speaks volumes. Oh, and the old timey pharmacy design of the bottles goes a long way in the looks department.
So yes, it's time to raise your game as far as self-care is concerned. Grooming Lounge makes a unique product that is nothing short of impressive.
https://www.groominglounge.com/

Progeny Coffee
Look, I don't have to convince you of the power of coffee and why you need to appreciate a good cup of joe in this modern era. It is simply the best time ever to be a coffee drinker, so forget drugs and alcohol. Coffee is all you need.
So with all these choices (and there are many good ones), you can really have your pick and find a roaster that makes things just the way you want. The way we like our coffee here at Ground Control is strong and fairly sourced. We want coffee from people who know what they're doing. Progeny Coffee is where it's at.
Over at Progeny you have coffee farmers at the helm, so it's coffee by people who actually understand it. Instead of just focusing on the flavor (which Progeny coffee gets right), they also understand that coffee can be used as a tool to improve people's standards of living. You can do this by actually going to the source, working with the farmers, and paying them wages that help pull them out of poverty. You do it right and you do it smart. And that speaks volumes for coffee and sets a standard that should be emulated more often.
Progeny coffee has a great subscription service or options for a one-time shop. You have your choices when you enjoy coffee. With Progeny, you get great flavor, and your morning joe will actually make a difference in someone's life.
https://www.progenycoffee.com/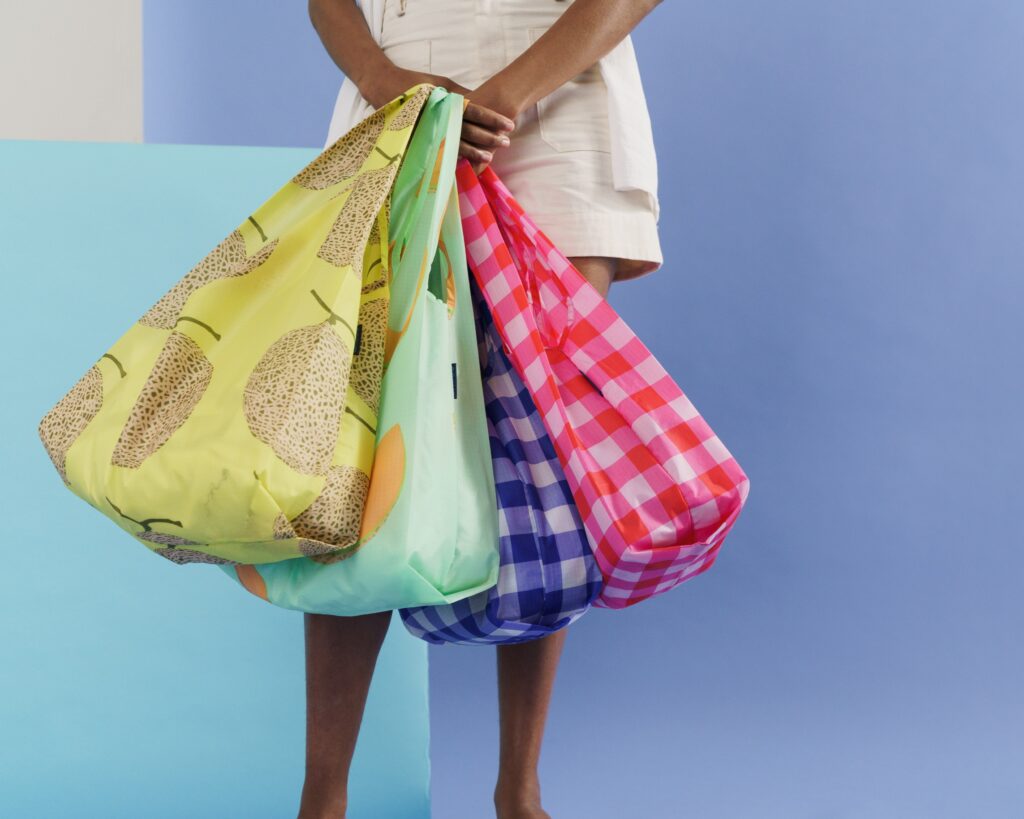 Baggu
It's time we stepped it up and did our part to help the environment. There are big challenges out there and low hanging fruit. The least we could do is worry about our daily waste and try to reuse our shopping bags. And with Baggu you can do it in style. Look, we know we're talking up a bag company here, but Baggu does so much more.
First of all they're compact and extremely durable. Next, they come in a wide variety of styles, shapes and colors. Personally, it's the Simpsons collection that we're absolutely loving. And finally, Baggu does more than just reusable bags. They do masks, computer sleeves, pouches, totes, backpacks, and fanny packs in such a wide variety of shapes, colors, and designs that it's almost customizable. Most importantly, Baggu products are made from environmentally sustainable sources, from as few materials as possible, and with a minimal waste design so you can carry your Baggu with pride.
There's really no excuse not to own one or several Baggu and they make the perfect stocking stuffers or a more elegant gift that can be enjoyed across all ages.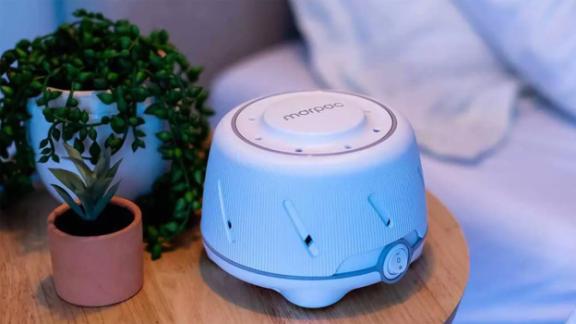 Yogasleep Sound Machines
I'm a light sleeper. Scratch that, I am the lightest sleeper. I sleep with earplugs in and have tried a wide range of noise machines. Nothing beats the natural sound of the fan or the air conditioner. And because of that, nothing beats the sound of the Yogasleep sound machines.
The reasoning why their flagship DOHMs sound so good and soothing is because these machines have actual fans inside of them, and this is incredibly important. There is a certain richness to a natural sound, unprocessed through a speaker, that makes for a gentler more easygoing experience. If you're looking for something that you can have on all night and will soothe you to sleep, that's exactly what you need. And the DOHM machines are engineered in a way that you can control pitch and volume all in an analog way. It's simply an essential component to a good night's rest.
I've been a convert for years now and all our houseguests who sleep in our guest room have praised the DOHM and want to get their own. It sounds frivolous but if you're serious about a good night's sleep, you'll invest in a sound machine. And if you want the best, you want Yogasleep's DOHM.