What a mild Summer we've been having in New England, but what a FIERCE Back to School Guide we have in store for you this time. Ho, ho, you didn't think we'd forget about you, did you? This year's guide follows a familiar format including products you're probably familiar with. We work with these companies because our love is deep and true, but we also have some newcomers to the guide that we think will put a sparkle in your eye and a spring in your step.
These have been specifically curated to make your school experience a more pleasant one, but we'll also add that these make fine gifts for anyone: a loved one, or to yourself as a gift for that promotion you worked so hard to get.
And don't worry, this isn't a phony AI-assembled list. We are humans not machines! Regarde! The Ground Control Magazine Back to School Guide for the Year 2023.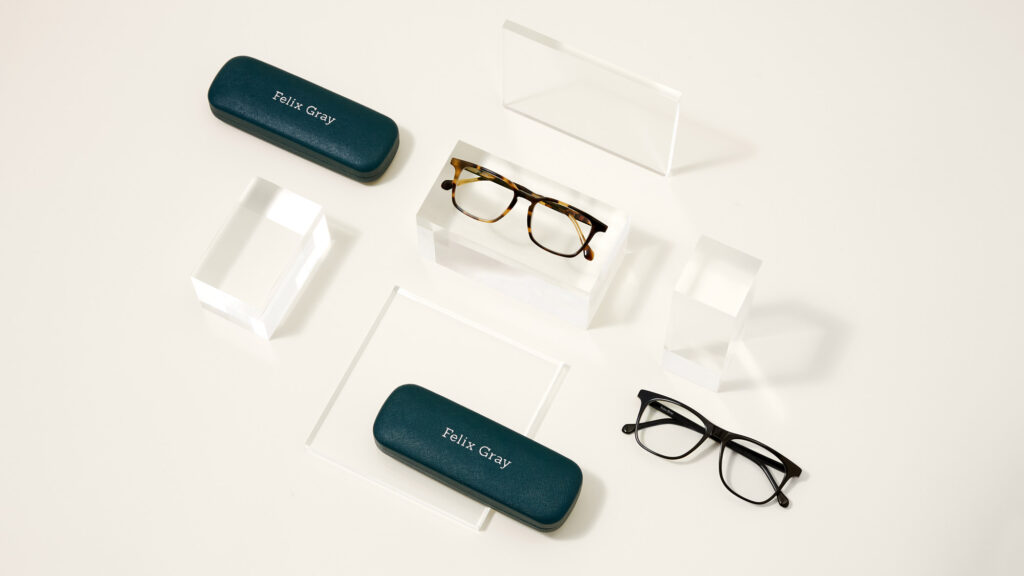 Felix Gray
A smarter man than myself once said that instantly improved vision should be at the top of your list. One of the wonderful things about the internet is that it's brought down the tyranny of getting new prescription glasses. Remember the days when you had to pay $50 to get your eye prescription renewed, then pay $200 for frames and another $200 for lenses only to find out your insurance will only pay for half? Why does a piece of plastic end up costing you half a grand? Because we've been suckers all our lives, that's why. But now we have customer-friendly companies like Felix Gray.
One thing I love about Felix Gray is that they have a limited stylish amount of frames available for you, because let's be honest, the choices can be overwhelming and they all end up looking the same. What Felix Gray does is hone in on the most relevant frames to your face shape and let's you go haywire on the color. Also, their system of premeasuring your facial features means a professional will be able to guide you to the right frames for your face. Another awesome feature about Felix Gray is that they offer lenses that minimize screen fatigue, which is an absolute must now that most of our job has moved to an exclusive online format. You have to look at your coworkers' dumb faces half the day and then look at datasheets the other half. Your eyes are going to take a beating, but these lenses make it so you can push on and get the job done.
Felix Gray is fighting the man and putting the power back where it matters. They have the right variety of styles, custom designed to fit your face, and they don't break the bank. Up your game and check out Felix Gray.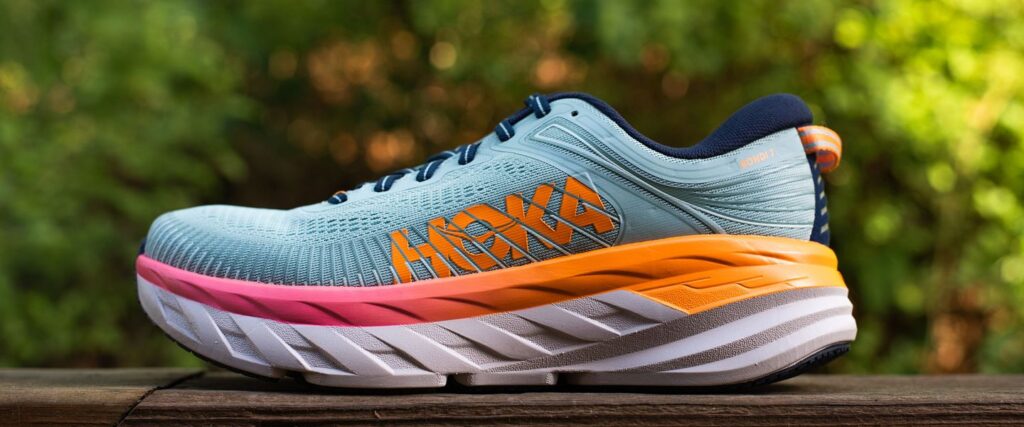 Hoka One One
Ah, a good running shoe is absolutely essential. Why? Because the only way to discipline the mind is to have control of your body. I think Byron said that. Either way, you need to get out there in the heat or cold, in the blazing summer or icy winter and in order to do that correctly you need the right shoes.
I stress the right shoes because this is where things can quickly go wrong. I run 6 days a week and I need the right shoes for the job or I'm going to get an injury that's going to put me off my game. Trust me, I know what I'm talking about. You probably can't talk running shoes these days without talking about HOKA ONE ONE. It's pronounced "oh-nay" not '1" by the way.
There are many reasons they won me over so quickly and that has to do with the fact that they have shoes tailor made for my needs. I need something that's light, stabilizes my step, has a wide foot area, and doesn't look absolutely hideous. The Bondis and Aharis did the trick, because they're comfortable, have a variety of widths to pick from, and look stylish as hell. It's funny how so many companies haven't gotten the hint that no one wants to size up to relieve their toes from cramping and that a simple black motif is always an elegant choice. I actually look forward to my runs now because I know they will help improve my performance. Also, the HOKA gear looks cool as hell. Their running shorts and sweat-wicking tops keep your body ventilated and your mind focused.
Get some HOKAs and learn why the buzz is worth it.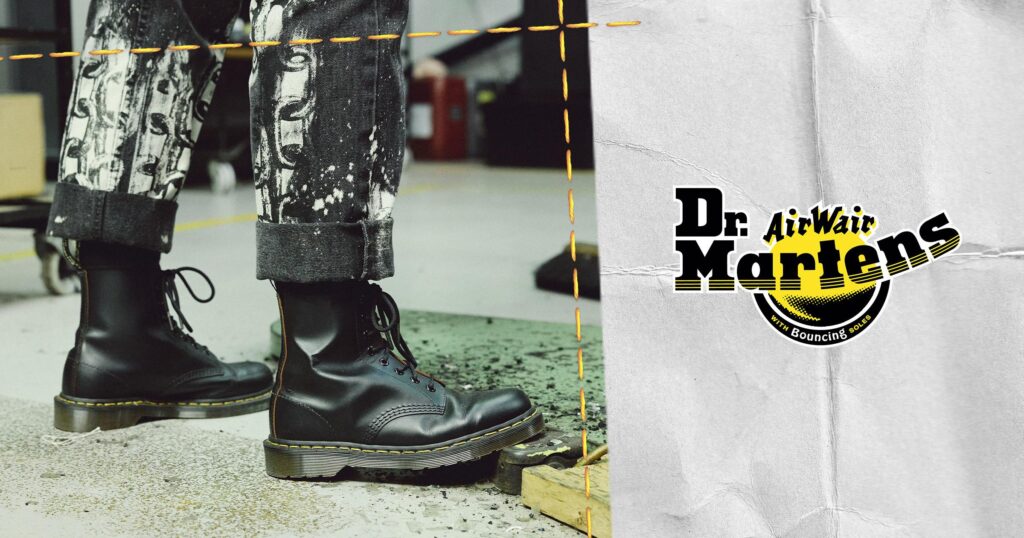 Dr Marten's Shoes
One of the companies we're always most excited to talk about is Dr Martens. They've come such a long way and, it's worth mentioning, have kept up with quality. By this I mean that Dr Marten's have always been the standard for boots, especially if you're a punk, which I am. I've gone through many other brands, but for some reason, always default to my docs when the weather gets a little chillier or when it gets a little icy outside. Those bouncing soles always manage to do the trick.
But over the years docs have also expanded their style. They've gone from beautiful reliable boots, to shoes, to loafers, to sandals even. They're always remarkably ingenious in design but are always recognizable as docs. That's not an easy thing to do. And what's more important, docs seem to have avoided the pitfall of looking way too tacky. You know what I'm talking about, wild colors that are complete eyesores. Shoes should compliment an outfit, not overpower it. That's what you're getting here: a classic look.
Also relevant to the school year are their accessories. Did you know that you can get all the maintenance, fashion, and portable accessories you need with Dr Marten's as well? I'm talking shoe polish, laces, socks, and backpacks that look straight out of a museum. I've said it before and I'll say it again, no wardrobe collection is complete without a pair of Dr Marten's. It's as versatile as it is functional.
https://www.drmartens.com/us/en/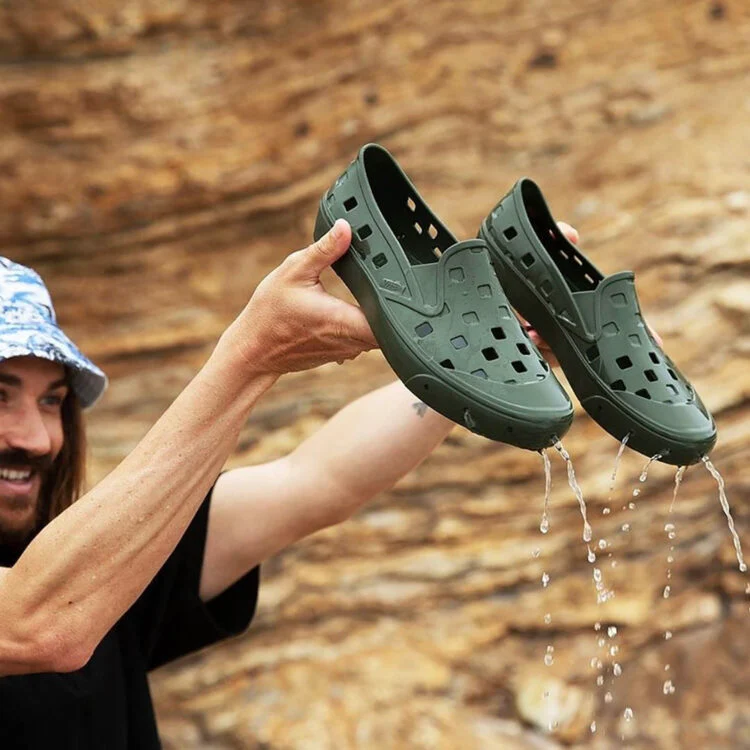 Vans Shoes
Unless you didn't know, we're punks running the site, and I don't think you can be a punk growing up in the era that I did, without some fondness for Vans. They've successfully transcended from modern into classic. Last time we focused on the Sailor Moon line, which was rightfully appreciated by the chosen few. This time we want to focus on the classics while introducing a new style.
Look, when you're in a bind trying to find a match for your outfit, you can always reach for some old-skool Vans. Slip-ons, low top or high tops will do. These shoes were made for skaters, which is another way to say they were made for comfort under the toughest conditions. Pick a neutral color (like our beloved black) and you can't go wrong. You'll forget you're wearing them because their rubber is doing all the hard work while you go about your day.
But, with this crazy rainy New England weather I've also been appreciating the new TRK line. Yes, they look like that other brand which I won't name, and are completely made of rubber with breathable holes. I've biked in these while it's 90 degrees and raining and the only way I can describe my disposition is "relieved." Relieved my shoes weren't going to be ruined and that I have something that would perform in the hot wet weather. Vans shoes can now do it all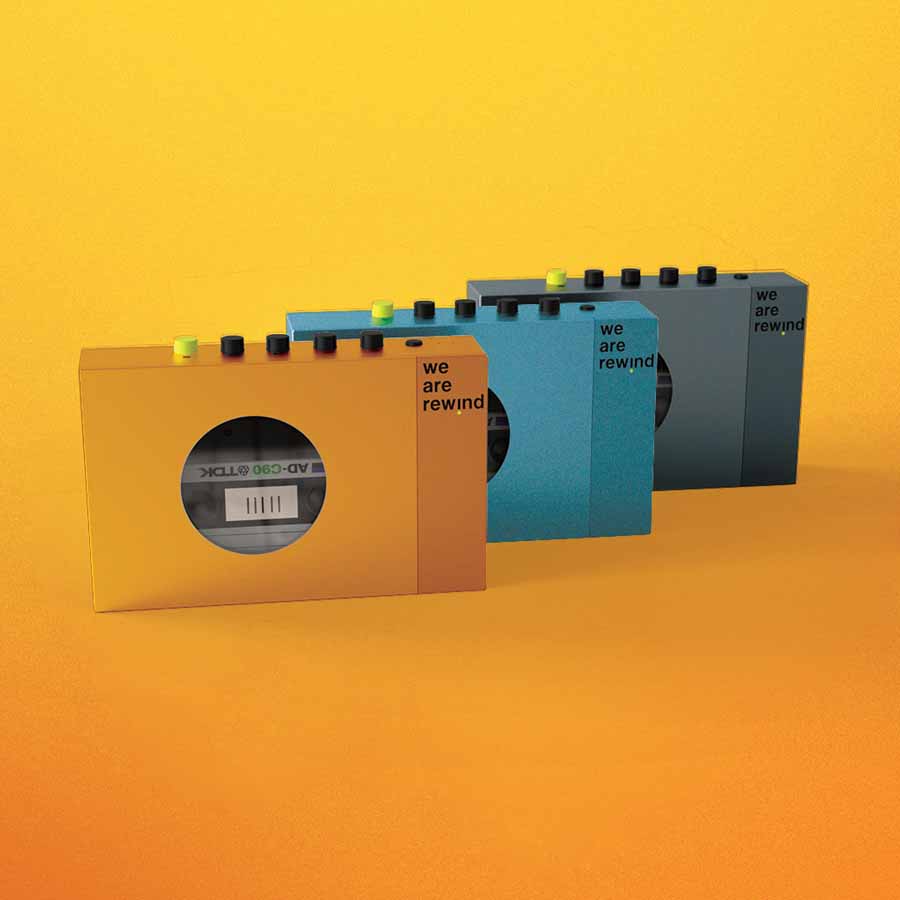 We Are Rewind
Let's be honest, vinyl collecting has finally taken a weird turn. It used to be the physical format of choice all through the cassette and CD era, never waning and supported by those who wanted music with a little more soul. Now, it's overcome by "collectors" and embraced by so many mainstream artists that vinyl has become incompatible with independent music, which let's be honest, is the only kind of music worth listening to nowadays. If you're an independent artist and you want to take something on the road for fans to buy, it's not vinyl anymore. You have to wait a year to get your records pressed and even so, vinyl costs about $30 a pop. CDs are maybe too recent in the public consciousness which is why, surprisingly, cassettes are getting all the attention again.
You can dust off your old cassette players, but I'm willing to bet you got rid of those too. Luckily, nowadays, you can get great sound from a walkman and hook that up to your Hi-Fi, the same one that's powering your record player. One of the coolest cassette players delivering high quality sound is We Are Rewind. Yes, maybe an odd name, but definitely not odd performance. It's a relatively small cassette player, ideal both as a portable device and as a mainstay for your Hi-Fi. The sound I was getting off my cassettes (all punk rock and anti-folk at the moment) was crisp, clear, and full bodied, meaning it sounded like it was coming off my record player. I got this sound with basic headphones and through the aux input of my Hi-Fi's amplifier. I am so pleased (and in awe of its look) that I think I'm ready to expand my cassette collection (much to my wife's chagrin).
We Are Rewind offers a cassette player that works as-is, is customizable, has wireless bluetooth capabilities, and even has recording functions (though I haven't tried that aspect yet). It's becoming critically acclaimed and in high demand and is just plain cool looking. For music fans, We Are Rewind shows the way.
https://www.wearerewind.com/collections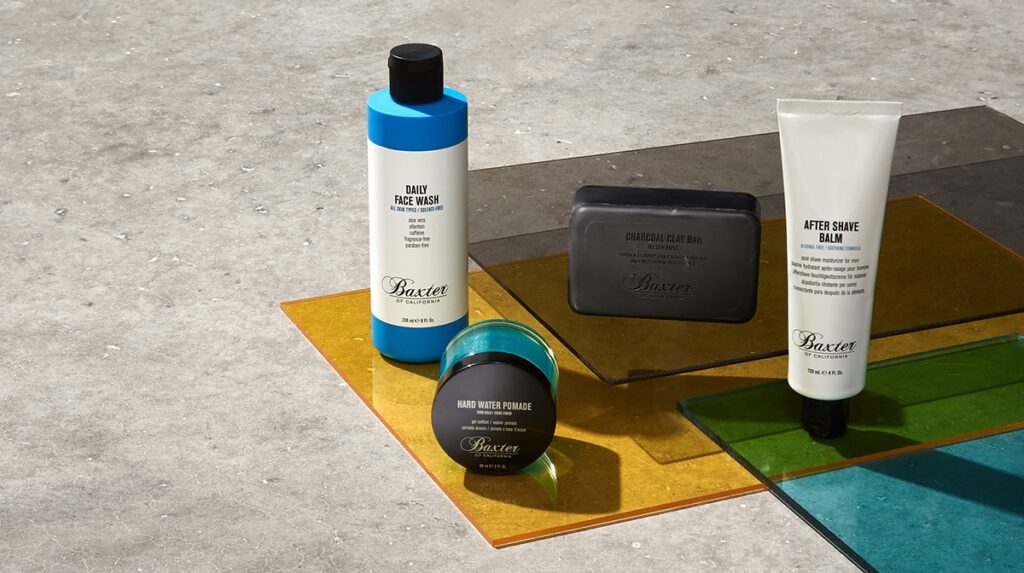 Baxter of California
Baxter of California has been with us since the very beginning and there's good reason for that. They have consistently proven themselves as the kind of company that makes top-shelf grooming and cleaning accessories, and dare I say it, with a more masculine (or should I say "unisex") feel. I know I'm a fan, and I'm not just saying that because they keep popping up in our guides. There are a plethora of things that Baxter of California makes that will make you rethink how you take care of yourself, but let me make a few suggestions.
At the top of my list is the facial cleanser. The reason I bring that up is because I'm a greasy disgusting man, and the very idea of what my face looks and feels like in the morning is enough to make me stay in bed all day. But, their facial cleanser is special. It's a thick lather, goes on smooth and silky, and leaves your face feeling squeaky clean without feeling overdried. It's got moisturizing elements to it but it doesn't feel like a distracting residue is left behind, you know?
What else? Well, what about their shower products, a shampoo and conditioner combo that leaves hair feeling clean yet dense, soap bars that make thick lathers and offer unique scents, and candles that smell great and last a long time. I think their products truly need to be seen and felt to be believed. Baxter of California should be part of every grooming routine.
https://baxterofcalifornia.com/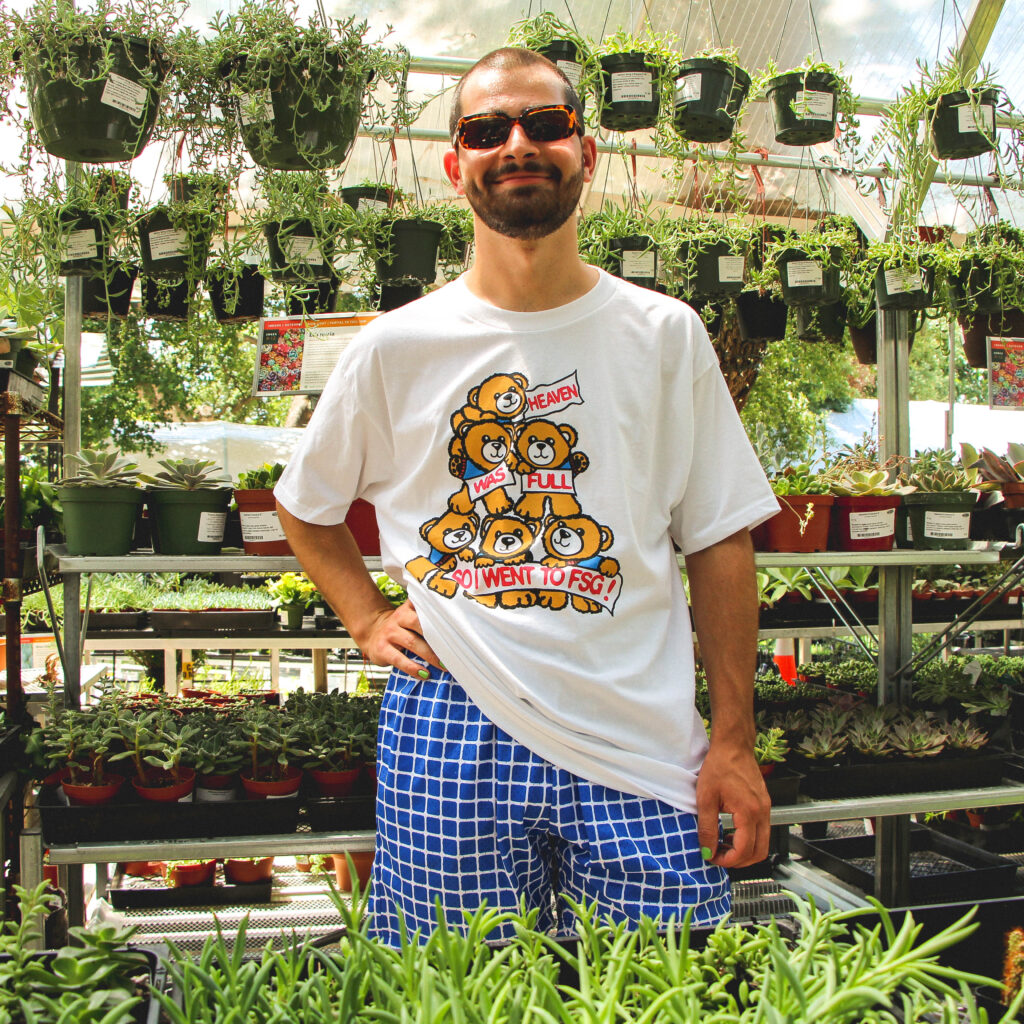 Feels So Good Prints
I've never felt hipper than I do wearing Feels So Good printed shirts. Formerly Fine Southern Gentlemen, FSG is the top of the line for what's becoming a dying, and underappreciated art, the screen printed shirts. Sure they offer a quality custom shirt that's sturdy yet soft, but they also offer a wide variety of designs that are unique to them. That's right, you're not finding these designs anywhere else, and especially not on those sites that direct transfer designs on shirts en masse and pay their artists peanuts. FSG is the real deal.
Oh, and did I mention these are limited edition prints. Sure, they always keep a stock of their best designs available to the public, but more often than not, FSG will have a special design or two or three on preorder, and believe you me, some of them are so hot and spicy that they're bound to sell out. So act quickly!
FSG is where you need to go when you want, smart, witty, pop culture shirts printed the right way. In a world of phony hacks, they're the genuine article. They've got a design for every taste and every season, and when you put them on, you'll see why they're called Feel So Good.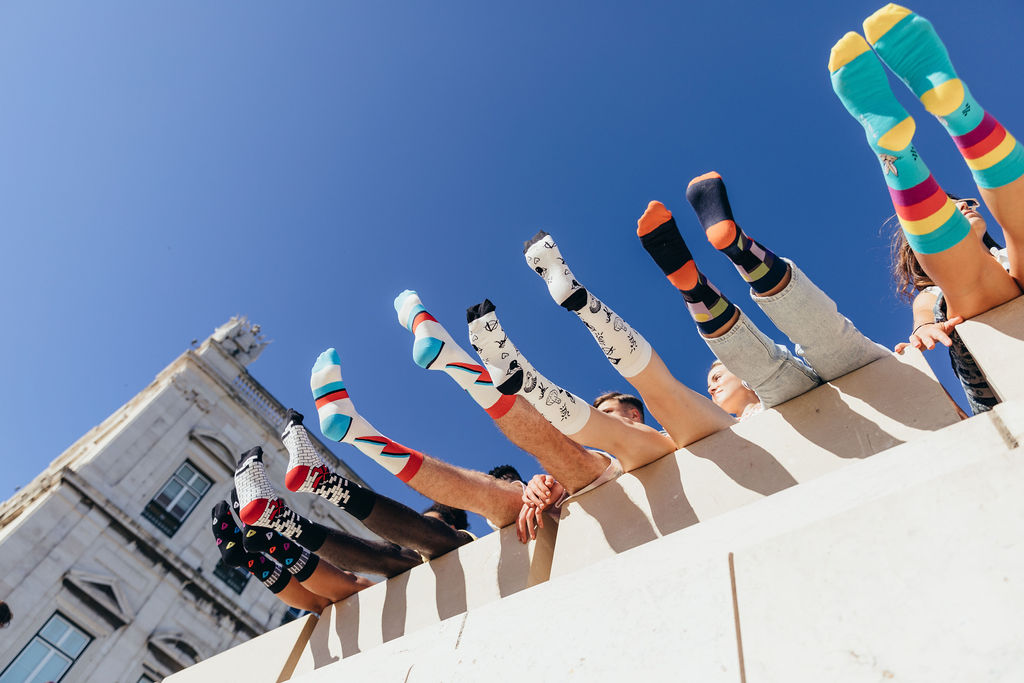 Sock Affairs
I don't know when I became a sock guy, but now that I am, I never want to look back. Actually, I have SOME idea of how this happened, and it has to do with working in the corporate sector. Yes, there is some accessorizing allowed, but really, as a man, your options are limited. So, true flair has to find a new outlet, and for me that's socks. They're the final frontier in corporate dress code control, and because of that, Sock Affairs is a god-sent.
It's truly shocking browsing the Sock Affairs, not just because of the breadth of pop culture items their socks encompass, but also because I had never heard of them until relatively recently. There is something slightly ingenious in their approach as well. By not directly mentioning what their designs are modeled after, it opens the doors to a wide variety of properties. As far as music is concerned, you can get designs that might, or might not, look like Devo, Blondie, the Clash, David Bowie, and Pink Floyd album covers. There are also designs inspired by Hokusai, Frida Khalo, and Goya. And really, this is all just the tip of the iceberg.
Sock Affairs is nothing if not a fun approach to dressing. You are guaranteed to find a design or two, or four that you're dying to get. And why deprive yourself? Your feet need some comfort too.
https://www.sockaffairs.com/en-usd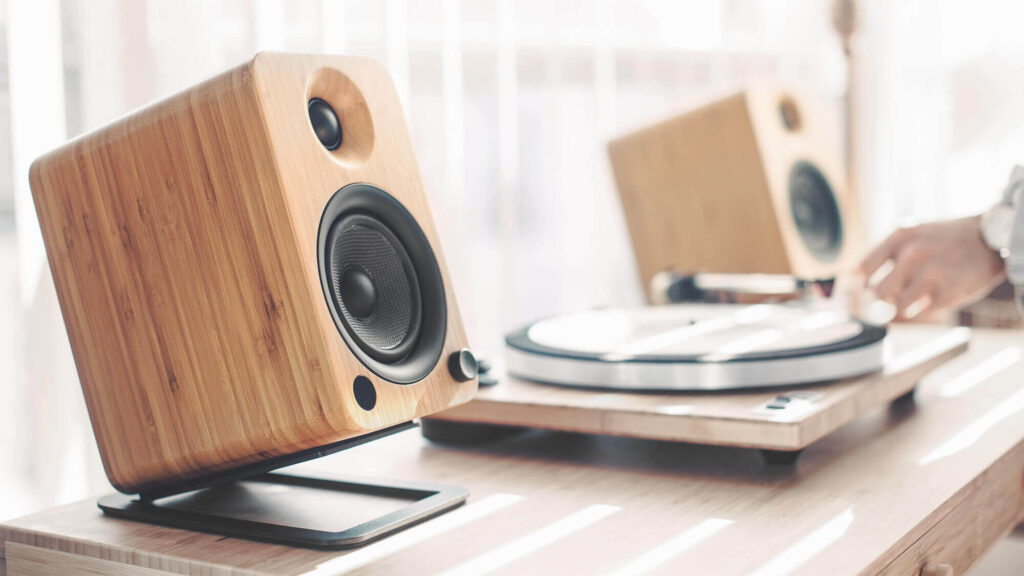 Kanto Audio
Setting up your hifi with the proper gear can be a daunting task. It's a thing of pride and you want to make sure you're getting quality products without breaking the bank. I knew I was in good hands with an Audio Technica turntable and a Schiit amplifier. So that leaves maybe the most important part, which are the speakers. And thank the good lord I went with Kanto speakers.
You know that Kanto makes speakers for every occasion: computers, TV, portable music player, cozy music room, or dancehall craze. I went with the fourth option, and I almost cry every time I start up my speakers. For one thing, they come in a variety of colors, and of course they have a matted black finish. Second, setup was a breeze. Third, it took me a little to figure out how best to sync up my speakers, but now that I do, I'm getting the audio I've always wanted from them! I've played classical, jazz, punk rock, and rap out of these speakers and the sound is nothing short of impressive. It gets loud when it needs to be and doesn't overwhelm with too much bass. They're also incredibly noise-less, meaning all you hear is crisp audio. I can even kick back with my remote and control the audio level and tweak my treble or bass if I need to.
Kanto speakers were the final element in my hifi to make it all come together and they're a slam dunk. They have every speaker for every budget with sound you can rely on.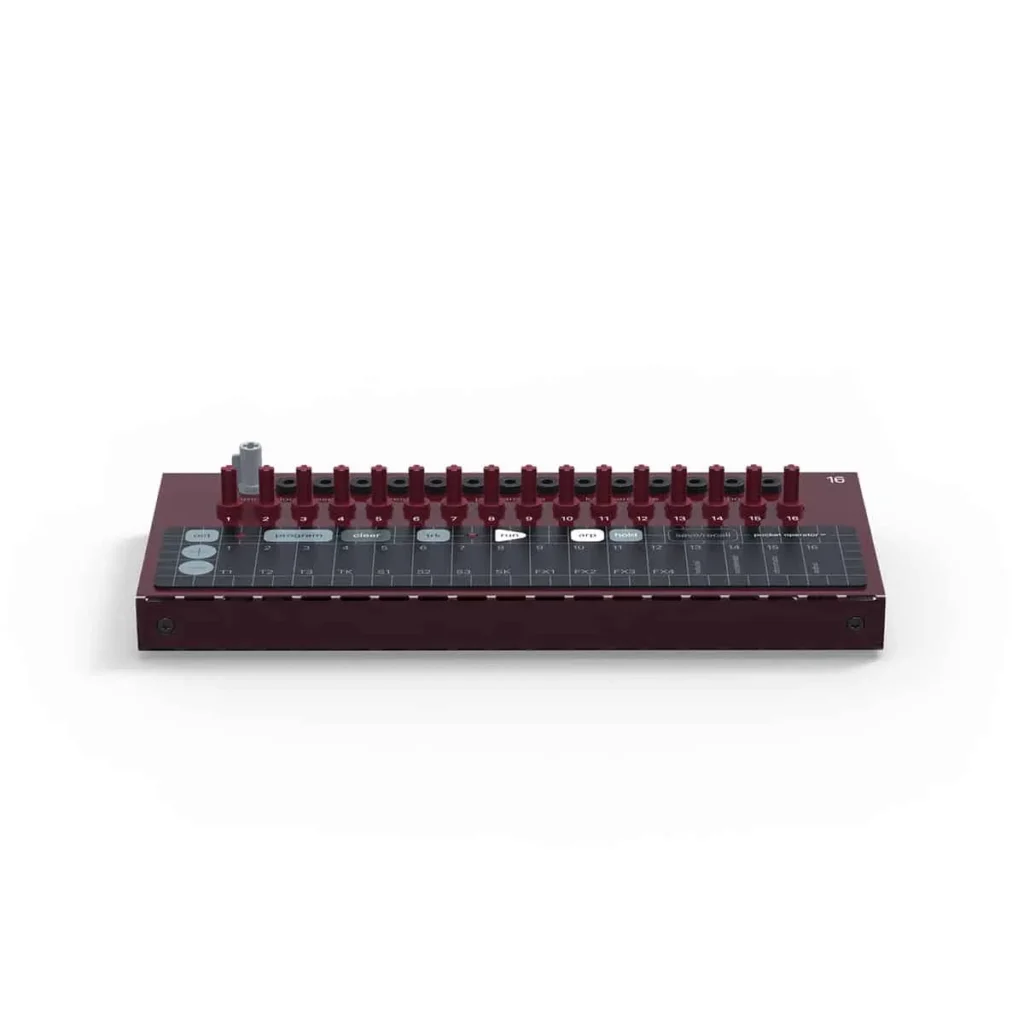 Teenage Engineering
There is no reason why you shouldn't be making your own music. I know the current state of popular music is to divide the haves from the have-nots. Like you're supposed to be some superstar, god, or magician to make great music. Look at the most popular artists or tours, they're headed by "artists" who are portrayed as having some unspeakable gift in order to make their music. Well, I have news for you, jack. You're every bit as talented as any of those people, and it's time you proved it.
We've covered Teenage Engineering in the past and want to do so again, for good reason. Their tech is simple, approachable, high in performance, and looks damn cool in the process. While last time we talked about their pocket operators, this time let's look at their Pocket Operator Modular 16. It's a compact four track and midi sequencer that's straightforward (the smallest in its class), designed to send cv, gate, and midi, or your other Pocket Operator programming to the 400 or other synthesizers. It's relatively easy to assemble and built for functionality and portability. There is some weirdness that came with my testing as well, like getting a good contact from the keys and adjusting to the fact that the only way to power this is by batteries.
Like everything Teenage Engineering does, it's a highly specific gadget with a high degree of functionality and versatility for those who know exactly what to do with it. You'll be tinkering on it endlessly and hopefully be impressed with what it can do. That next masterpiece you've had in your head is just around the corner.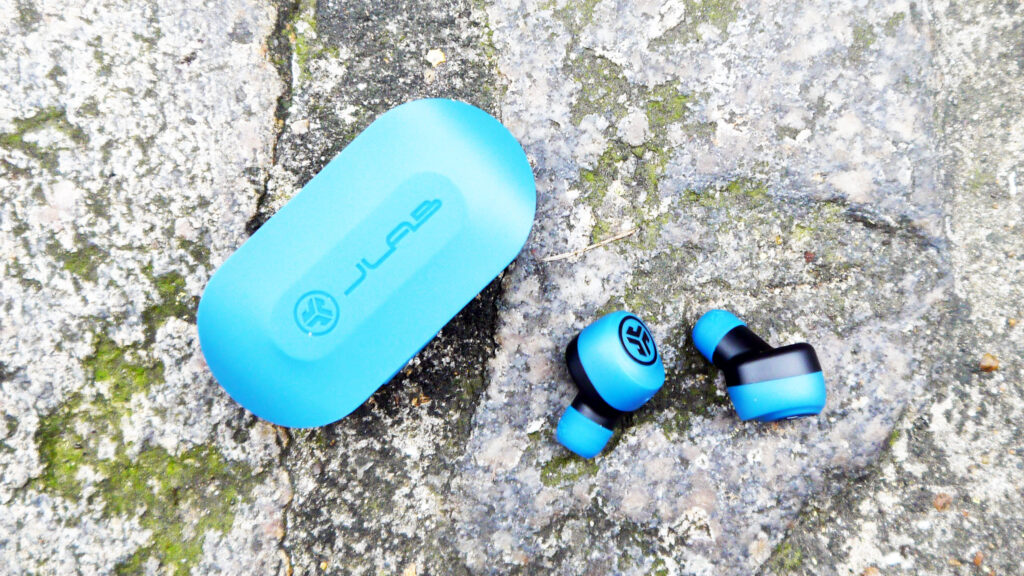 JLab Audio
We've been flying the Jlab Audio flag for as long as we can remember. For the money, the sound and quality you get from JLab is simply unmatched. Compare them to some big, very respected names as well. I'm still a wired earbuds guy. I love the wireless game, and it's getting there, but as far as reliability is concerned, nothing approaches the sound and comfort of the J5 metal earbuds. Strong, and stylish, they're also as close to perfect sound as you can get. Add to it the lifetime warranty and you have earbuds you can depend on forever.
As luck would have it, JLab has also entered the wireless earbud race and are, once again, becoming the standard for comfort, sound, and style. It's funny how few companies understand the importance of the rubber tips in earbuds. As the only part of the earbuds that actually makes contact with the ear, it needs to be engineered to fit snugly and comfortably. JBuds give you a wide range of options here to pick what fits best.
The JBuds Epic Air ANC True Wireless Earbud is the flagship model, but you wouldn't guess it from the price. That's because JLab have always been able to deliver quality at a fraction of the price of bigger companies. These True Wireless Earbuds are easy to set up, and sound amazing. They are comfortable, so you'll actually want to keep them in, and even offer different EQ settings for various occasions. They're perfect for the office, lounging around the house, and exercising. Also their Go Air Tones are the basic go-to wireless earbuds for just about any occasion. They sound and look great! High performance for a low low price.
JLab's earbuds should be the default go-to for both casual users and audio fanatics.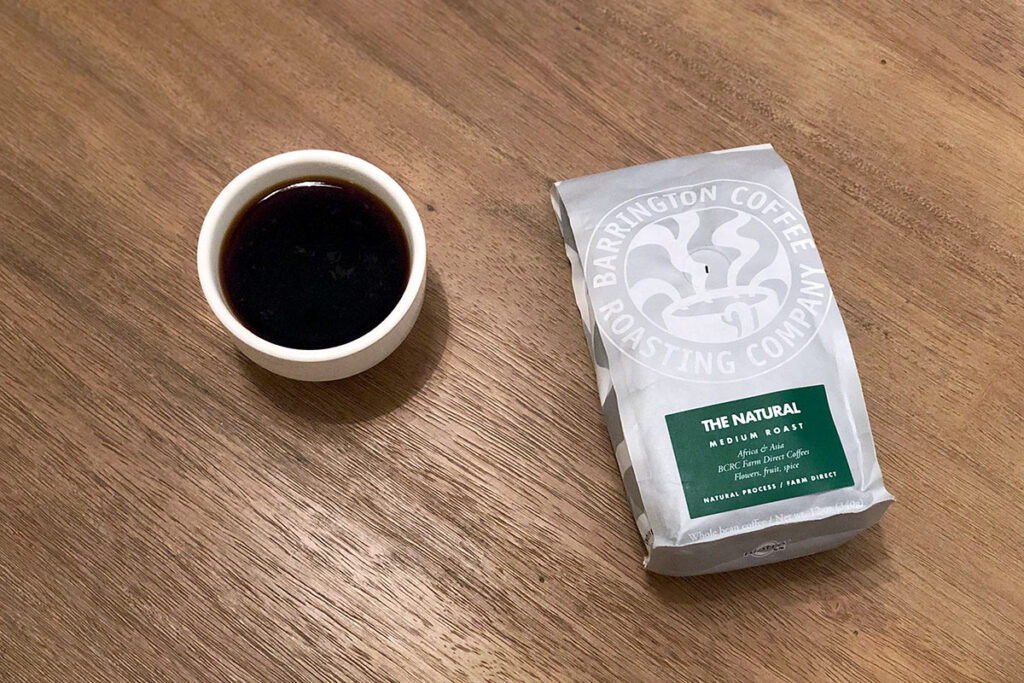 Barrington Coffee
There is no way we can bring the constant barrage of epic content here on Ground Control if we weren't constantly hopped up on coffee, and Barrington has been the official caffeine provider of the Back to School guide since its inception. Can you believe that?
Every coffee shop in Boston worth their salt knows that Barrington is the only serious choice for coffee roasters. Yes, there are others, but as far as locally roasted, fairly sourced, and flavorful coffee, Barrington is second to none. Personally, one of the reasons I like them so much is that they offer a variety of roasts, and as far as the dark roasts are concerned (my roast of choice), they really get it right. And by that I mean, deep robust flavor without any of the acidity that usually plagues it. Nope, with Barrington it's about tasting the coffee as much as possible. They even have the right gear to sport, because drinking coffee now comes with an alliance. Their outdoor mugs are so well insulated that they keep your cold drinks colder and warm drinks warmer seemingly indefinitely. And even their more earthy ceramic cups have a classic and comforting look to them while feeling nice in your hands.
Coffee is indispensable, and Barrington brings you top quality beans at a brice that won't break the bank. You know you're gonna do it, so you might as well do it right!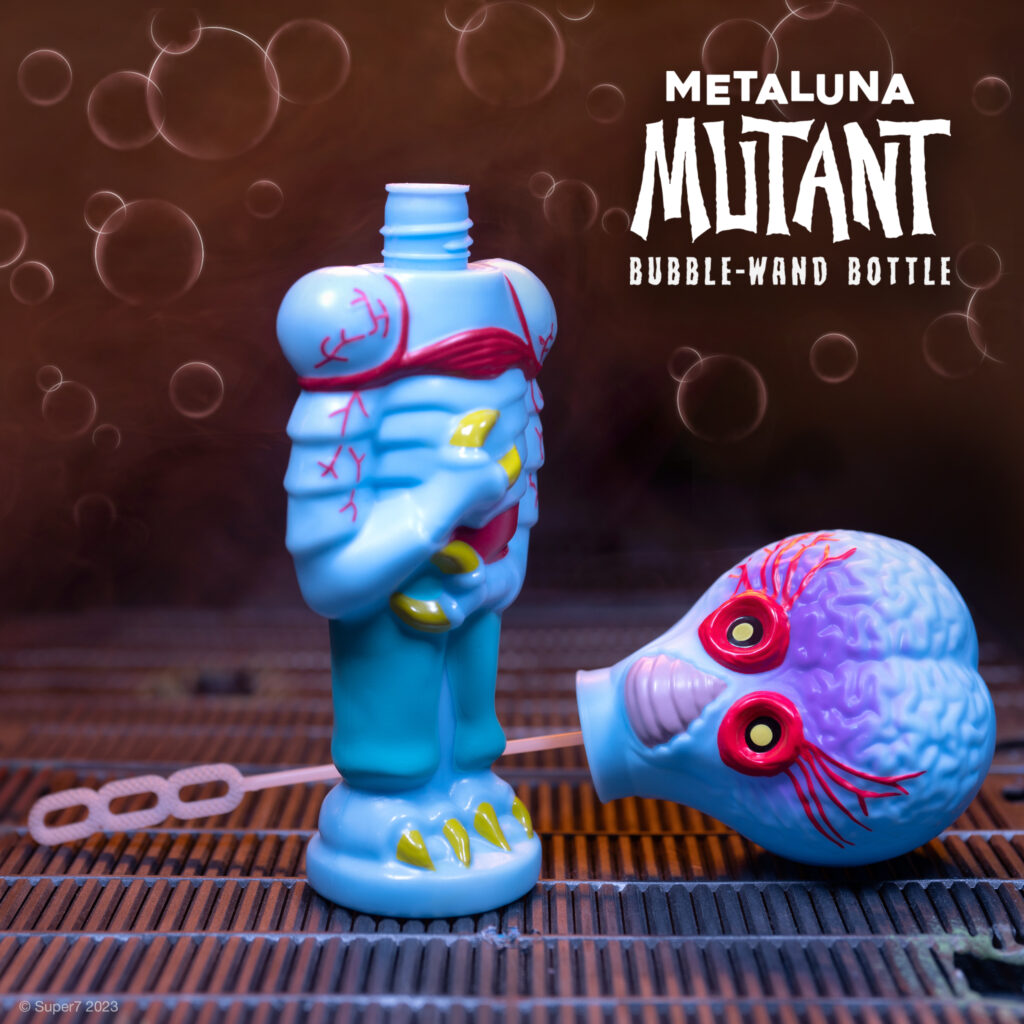 Super7 Toys and Collectibles
We're all kids at heart, aren't we? And if we can admit that, can't we indulge ourselves in the little pleasures that remind us of our childhood? For me, that's action figures. I used to be an absolute action figure fanatic as a kid but decided to give that up in my teens. Now, I regret not keeping some of my most favorite figures. Over the past 15 years or so I've been collecting the odd action figure here or there and have found a nice place on the wall of my basement to display them. I get a giddy happy feeling just looking at them.
Apparently, I'm not the only one who gets a warm fuzzy feeling from action figures, because companies have raised their game over the years. The newest company making a big splash is Super7, because they're carving out a special niche for themselves, and collectors. Super7 covers a variety of franchises and are pretty original in their approach. They have shirts and other accessories, but they have 4" action figures (you know those small ones most associated with the 70s?) from seemingly endless brands. We're talking punk, rap, Star Trek, horror, sci-fi and more. These are the perfect figures to keep you company on your desk or display in their case. Then, there's the other side of the spectrum with their Ultimates lines which feature highly detailed and articulated figures available for a limited time only. These are the kind of figures you maybe want to keep in their boxes but will be tempted to open immediately. They look so cool! Like works of art!
Super7 knows what needs to be done and they do it right. They focus on a certain fanbase for obvious but also overlooked licenses. Their passion for the characters and approach to quality is absolutely remarkable. They've only just begun.