Album Review –
Brian Eno – Discreet Music; two new interpretations
In February of last year, writer Liam Carrol wrote the best explanation and interpretation of Brian Eno's Discreet Music album that I've ever read. Rather than try to rehash his words, please read his article, 'Fullness of Wind: 40 Years of Brian Eno's 'Discreet Music' yourself. This is important background information to understand if you want to fully appreciate the incredible beauty of this album by Eno.
I want to tell you about two new albums that have appeared recently which are reinterpretations of Eno's masterpiece.
Firstly,
Brian Eno – Discreet Music, performed by Contact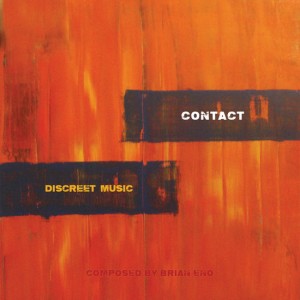 Discreet Music
TOTAL TIME: 60:00
Contact are;
Mary-Katherine Finch – cello
Sarah Fraser Raff – violin
Wallace Halladay – soprano saxophone
Rob MacDonald – electric guitar
Peter Pavlovsky – double bass
Jerry Pergolesi – vibraphone
Allison Wiebe Benstead – piano
with
Emma Zoe Elkinson – flute
Dean Kurtis-Pomeroy – gongs
"On the 40th anniversary of the release of Brian Eno's electronic ambient masterpiece Discreet Music, Toronto's classical Contact ensemble, led by artistic director and percussionist Jerry Pergolesi, weighs in with a modern arrangement that harks back to the adventurous experimentalism of the original.
In Contact's version, acoustic and electric instruments (cello, violin, soprano saxophone, guitar, double bass, vibraphone, piano, flute and gongs) take the place of Eno's EMS synthesizer, channeling the underlying melodies of the piece until the ensemble itself becomes a kind of "looping apparatus," as Pergolesi describes it. "My hope is that this recording pays homage to an influential piece of music and fulfills its own purpose as, in Eno's words, 'not something intrinsic to certain arrangements of things – to [a] certain way of organizing sounds – but actually a process of apprehending that we, as listeners, could choose to conduct. Music is something your mind does.''"
As a long time listener to Eno's original work, I find this reinterpretation by Contact to be quite enjoyable. Introducing the elements of classical music, both in instrumentation and in structure the piece becomes more accessible to a wider audience. I suspect that there are fans of classical music that may never have heard the original if they were not open to listening to the ambient music genre and might otherwise never have heard of Brian Eno's work before. It is possible to listen to this as a classical piece without understanding the ambient mechanics at the root of Eno's experimentation.
All the same, there is something a little bit overdone here in that the six pieces that Contact perform are all variations on Eno's one song titled "Discreet Music". Contact has not created a remake of the entire album "Discreet Music". Eno's one song titled "Discreet Music" is nearly 32 minutes in length. Contact has given us six versions of that one song, each lasting between five and ten minutes in length. How much variation and difference there is between each version would take quite some listening scrutiny to unveil. Something I believe that the original was not wanting to make the listener have to go to great lengths to do. Ambient music is essentially background atmospheric soundworks that help the listener pay less attention to what is happening in the world around them. I have found that while listening to Contact's version, about 3/4 of the way through the cd I check to see how long I've been listening and in the beginning wondered if it was all one song, or if I had accidentally put it on repeat.
Overall I really do enjoy this based on the fact that it's a classical version of an old favorite. I think that there are a lot of music fans that would also enjoy this. You can buy a copy from;
---
Recollected Ambient Works Vol. 1​.​5 : Discreet Music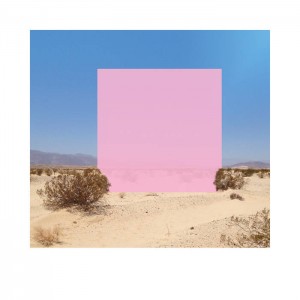 Discreet Music (Brian Eno cover) 00:00 / 30:00
This is the second new interpretation of Discreet Music I have discovered. It is by a musician on BandCamp named Kid606.
"Kid606's music is similar to the work of his friend and colleague Lesser, as well as hardcore and IDM acts such as Atari Teenage Riot, Autechre, Mr. Oizo, and Matmos. He is primarily inspired not by his electronic contemporaries, but by his love of the industrial music, death metal, and industrial metal of the 1980s and 90s, particularly bands like Godflesh and Napalm Death. His music is known for its high tempo breakbeats and liberal use of noise and sampling, as well as its punk aesthetic, uninhibited genre-mixing, and irreverent sense of humor. However, he is equally adept at creating more serious tracks that often reside in the realm of ambient and glitch ("Parenthood" from Kill Sound Before Sound Kills You and the entirety of P.S. I Love You being good examples). Kid606 (born July 27, 1979, Caracas, Venezuela) is the stage name of Miguel Trost De Pedro, an electronic musician who was raised in San Diego and later moved to San Francisco. He is most closely associated with the glitch, IDM, hardcore techno, and breakcore scenes.
Notable releases by Kid606 include Don't Sweat the Technics (VC140: 1998), Down with the Scene (IPC-7:2000), P.S. I Love You (MP93: 2000), and Kill Sound Before Sound Kills You (IPC-46:2003). He collaborated or participated in the groups Flossin, Spacewurm, Ariel and Disc.
In 2005, he put together a band with a drummer and guitarist called Kid606 and Friends." (Wikipedia)
This is the very first piece of music by Kid606 that I have ever listened to, and I gotta say, I'm really blown away by how well he has studied Eno's masterpiece and how masterfully he's expanded upon its depths. In contrast to Contact's version, Kid606 has tapped into the heartbeat of Eno's conceptualization and breathed new life into it. Again, not to say that there was anything lacking in Eno's original piece, it's just kinda wonderful to find that there are other's out there that have learned from him and have found talent and ambition to build upon what he's established as the premium blueprint for ambient music.
Here is what the liner notes on Kid606's BandCamp page say about this beautiful work of music;
"This cover of Brian Eno's seminal Discreet Music is a musical epilogue for Kid606's Bored of Excitement full length out in May. This single 30 minute song maintains the spirit and harmonic progressions from the original, but it eschews synthesizers and tape loops in favor of multitracked piano, multiple reverbs and pitch-modulated phasing.
Discreet music came before Eno's Ambient 1: Music for Airports. It laid the foundation for modern ambient music by building upon Erik Satie's "furniture music" concept. Eno employed a generative compositional technique which creates an ever shifting atmosphere which is free from any traditional musical meter.
Kid606's version is both a tribute and transformation of the original concept. The focus is still on filling the space of the environment it is listened in. Just like the lighting
in a room can be used to change the mood, this piece of functional music maybe left on at various volumes for many purposes in various spaces. In many ways this updated version has been altered to seem even more random and less repetitious to make it more suitable for listening to it on repeat for hours on end.
Sidereal Bedtime Version is an eighty minute recreation that gives extra attention to spatial dynamics for maximum hypnotic effect. It slowly ends by gently folding in on itself to create a soothing fade out which makes it the perfect musical accompaniment to fall asleep to.
"Discreet Music was the main inspiration for me to make the album "Bored of Excitement". After listening to it at least a hundred times, (usually before bed and in the morning upon waking up.) I eventually read about how Eno was inspired to create 'Discreet Music' while healing from an automobile accident. At this time in my life I was in a similar bedridden state and I was inspired to start making my first 'real' 'Ambient' album, with no beats, no glitches, no song titles, no samples. And this turned into 'Recollected Ambient Works Vol. 1 : Bored of Excitement'
To commemorate this new release and pay respect to Brian Eno for all the inspiration, I remade Discreet Music using the same processed piano setup I used for Bored of Excitement. When I put my cover to the test by listening to it in the morning and before bed I found that it worked great in the morning, but the speed and velocity at which the notes hit was too stimulating and engaging to make for a good pre-bedtime Listen. So I made an 80 minute 'bedtime version' which is about a third of the tempo of the original. Many notes were rearranged and lots of spatial and dynamics processing was added until it became the perfect piece to fall asleep to." – Miguel De Pedro""
I plan on exploring more of Kid606's catalog and you might find more recommendations for him appearing here. There is a BandCamp player on our homepage that is queued up right now with his Discreet Music that you can listen to. You can purchase copies of his music on his BandCamp page.