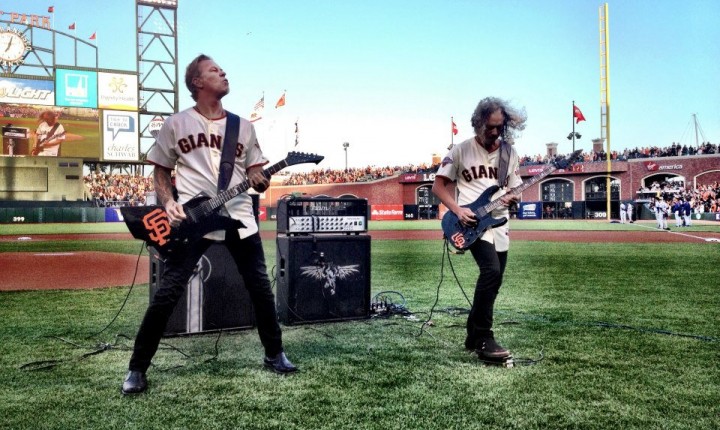 Metallica live – Superbowl Saturday [live music]
Saturday, 06 February 2016
NEWS
Metallica's concert at AT&T Park on Saturday, Feb. 6 will be live streamed, a representative for the band announced on Wednesday.
The sold-out show is part of CBS Radio's annual "The Night Before" series of Super Bowl concerts, which in the past has featured artists such as the Red Hot Chili Peppers, Jason Aldean and Dierks Bentley. Tickets for this year's set were snatched up in under 10 minutes.
The concert, which also features opening act Cage the Elephant, will be broadcast in high definition format on mobile and desktop devices through the LiveMetallica website.
"We can't wait to play our first show of 2016 and there's nowhere we'd rather kick off the festivities than in our own backyard," said Metallica drummer Lars Ulrich in a statement. "Even though the show has been sold out for months, Metallica fans around the world will be able to join in on the madness."
Metallica is set to perform at approximately 8:30 p.m. (source – SF Chronicle) (photo – metalremains.com)